A Handwritten Letter and Christmas Note by Lillian Gish
A Handwritten Letter and Christmas Note by Lillian Gish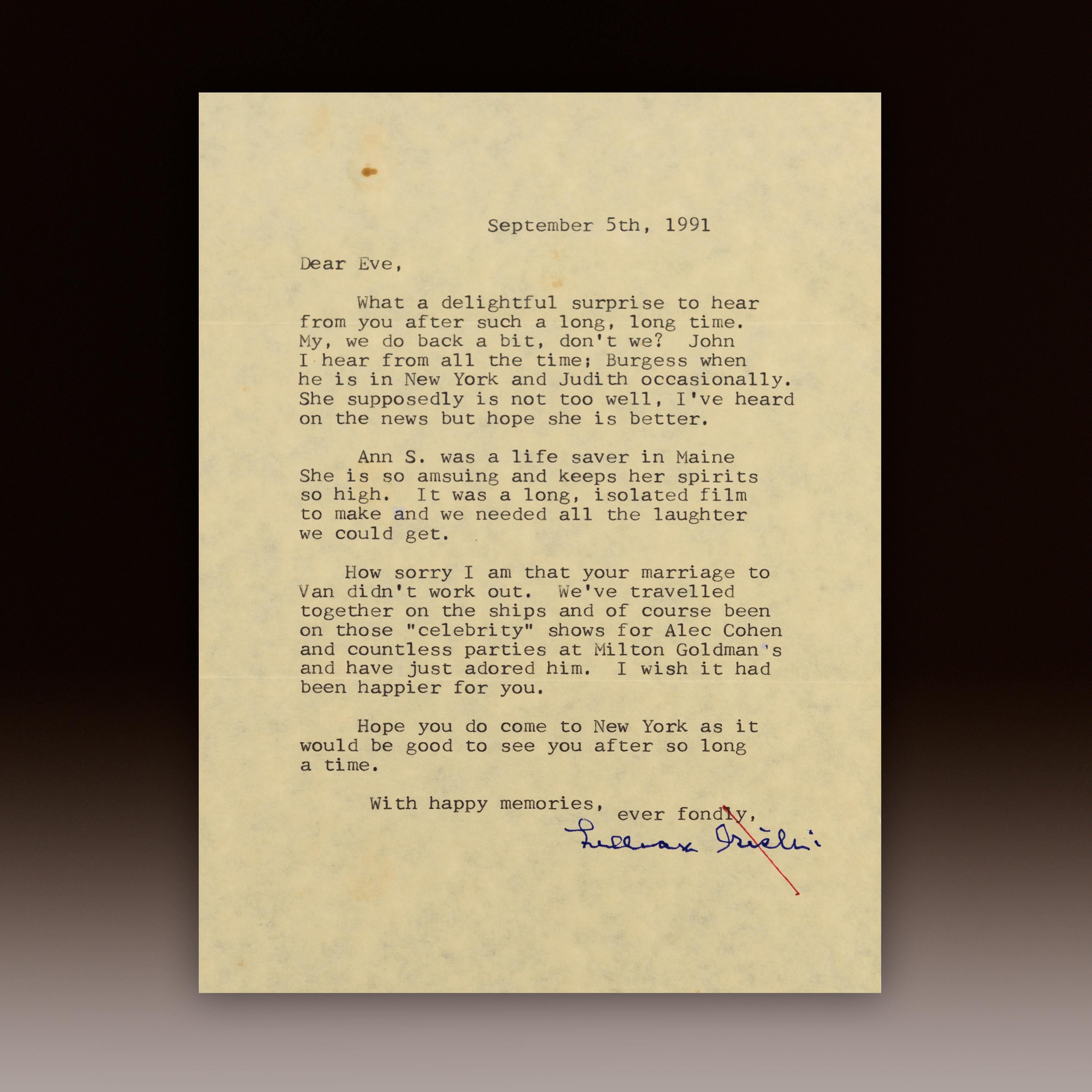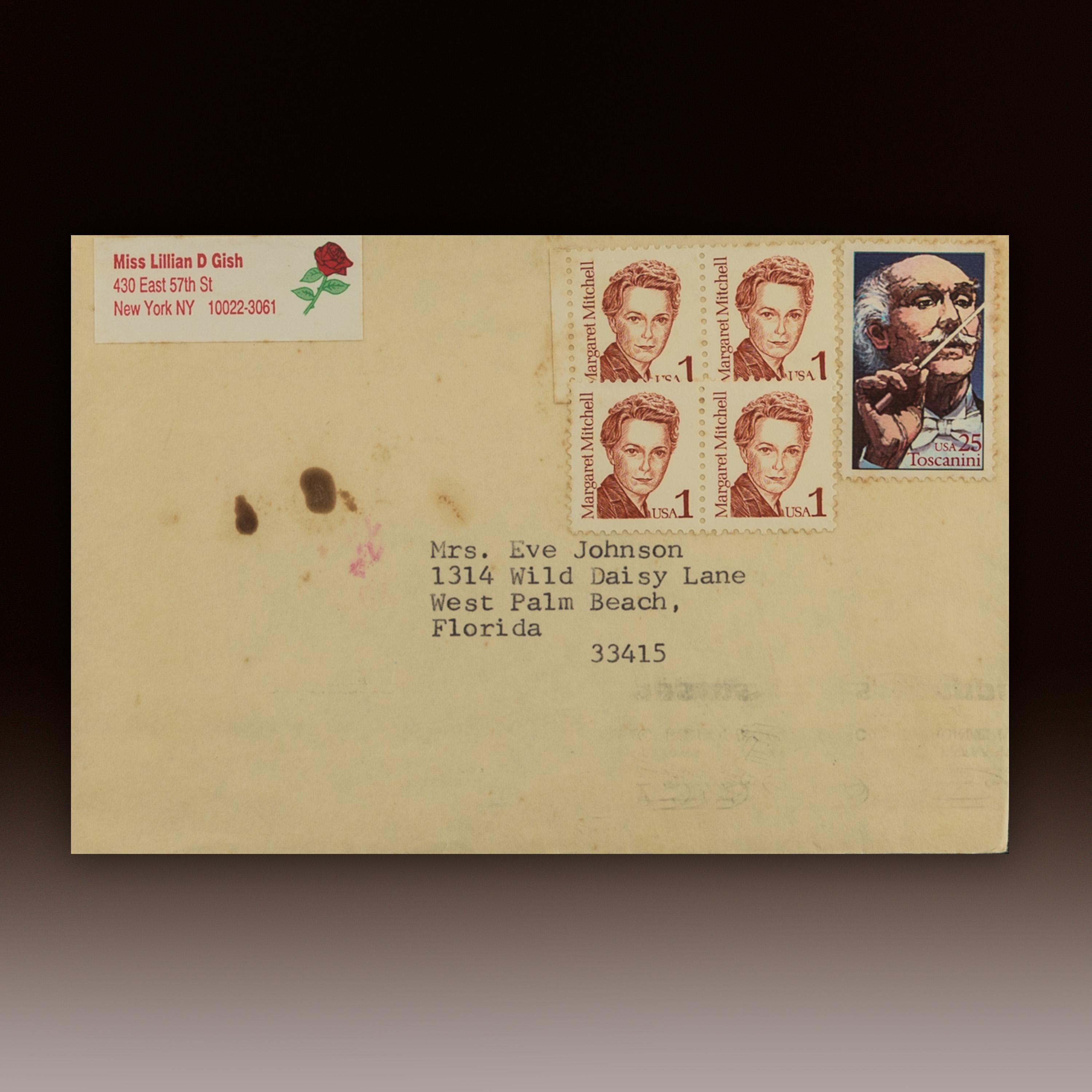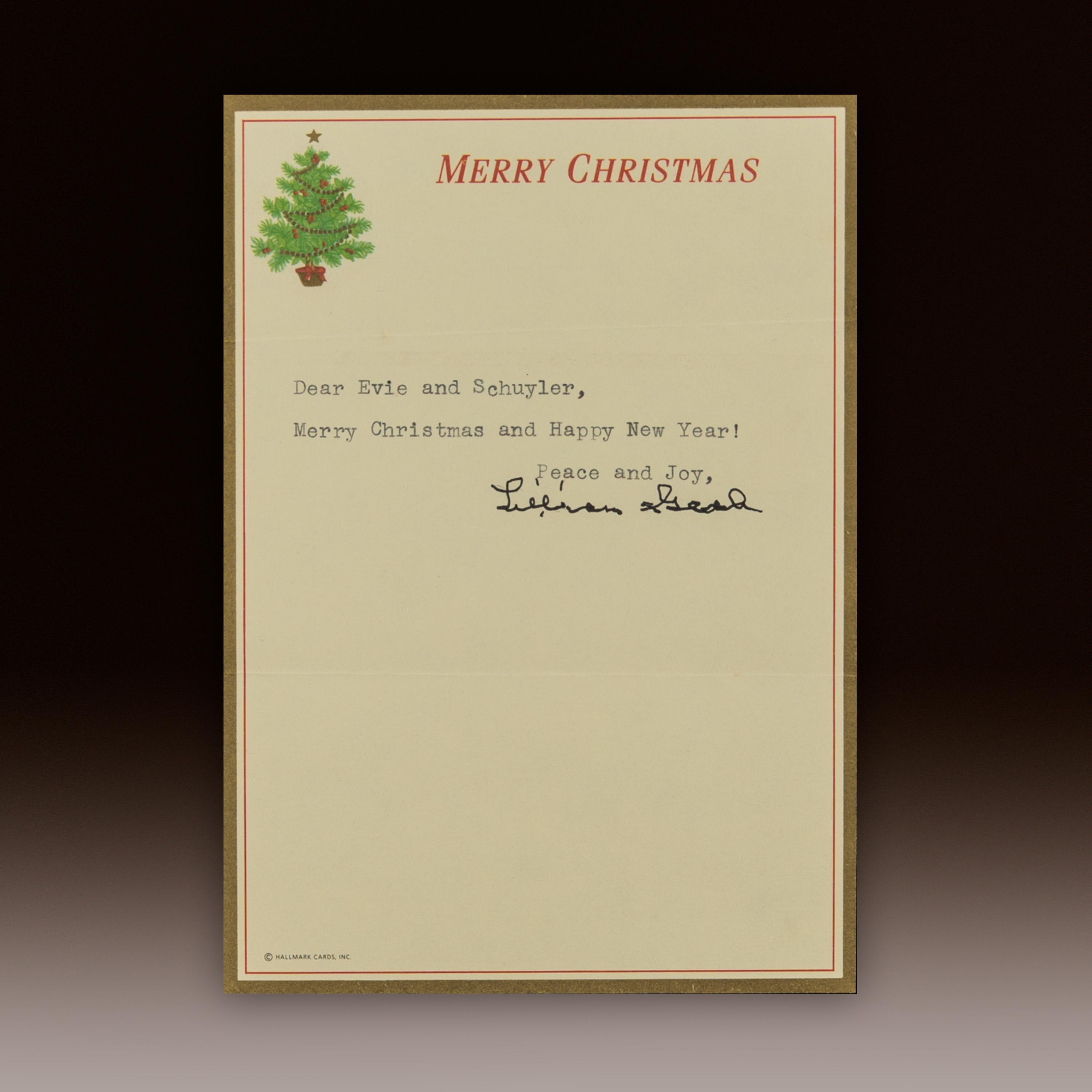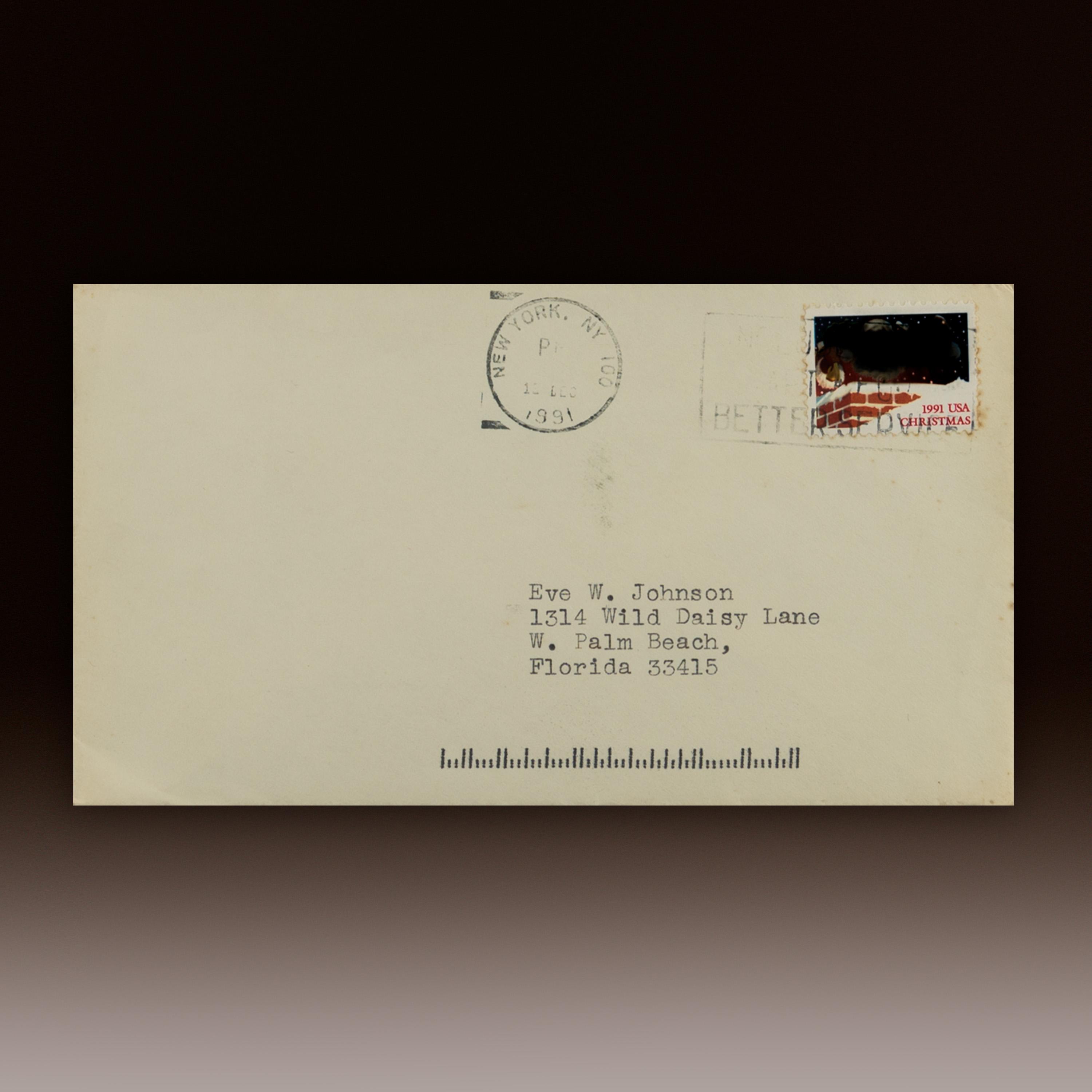 There are no reviews for this product.
Leave a review
Product Description
Affectionately and respectfully know as 'The First Lady Of American Cinema', Lillian Diana Gish (1893-1993) was an American actress, director and screenwriter. Almost certainly the most accomplished and nuanced actress of the silent era, Lillian's remarkable career spanned 75 years from 1912 to 1987 and covered everything from silent movie shorts to acclaimed feature films like DW Griffith's 'The Birth of a Nation',  Charles Laughton's 'The Night of the Hunter', starring Hollywood bad boy, Robert Mitchum, and King Vidor's 'Duel in the Sun' - a performance for which Gish was nominated for an Academy Award. 
This hand-typed personal letter to her friend, Eve Johnson, is hand-signed in blue ink. The copy demonstrates Gish's warmth, courtesy and sunny disposition, as she fondly reminisces over old times. It comes with its original envelope and features Gish's personal address stamp in New York, as well as Eve Johnson's address in Palm Beach, Florida. Also included is a Christmas note and original envelope addressed to Eve and her daughter, Schuyler. The correspondence comes with a letter of provenance from Schuyler Johnson, the daughter of Van and Eve Johnson.
This item comes with a Certificate of Authenticity.
There are no reviews for this product.
Leave a review
Additional Information
Product Data
More Information

Gish's long and distinguished career was celebrated with an Honorary Academy Award in 1971, and she also received a Kennedy Center Honor for her contribution to American culture through the performing arts in 1982. 

"Having pioneered screen acting from vaudeville entertainment into a form of artistic expression, actress Lillian Gish forged a new creative path at a time when more serious thespians regarded motion pictures as a rather base form of employment. Gish brought to her roles a sense of craft substantially different from that practiced by her theatrical colleagues. In time, her sensitive performances elevated not only her stature as an actress, but also the reputation of movies themselves (Turner Classic Movies)."
Why not recommend this product to a friend…
You will receive 10 Reward Points for every £1.00 your friend spends on their initial order.
Your friend will also receive a 5% discount off their first order.
LOGIN TO REFER YOUR FRIEND