For a great family experience, please visit the 'Icons of Cinema' Exhibition at the Moyse's Hall Museum in Bury St. Edmunds, Suffolk, running from Saturday 22nd October 2022 to Sunday 18th December 2022.
We have partnered with our friends at the museum and will be exhibiting some articles from our Bruce Lee and Heroes of Cinema portfolios. If you want to see iconic memorabilia from 'Enter the Dragon', 'Lord of the Rings' and 'Titanic', please be sure to book your visit. It's a real treat to view these historic articles up close.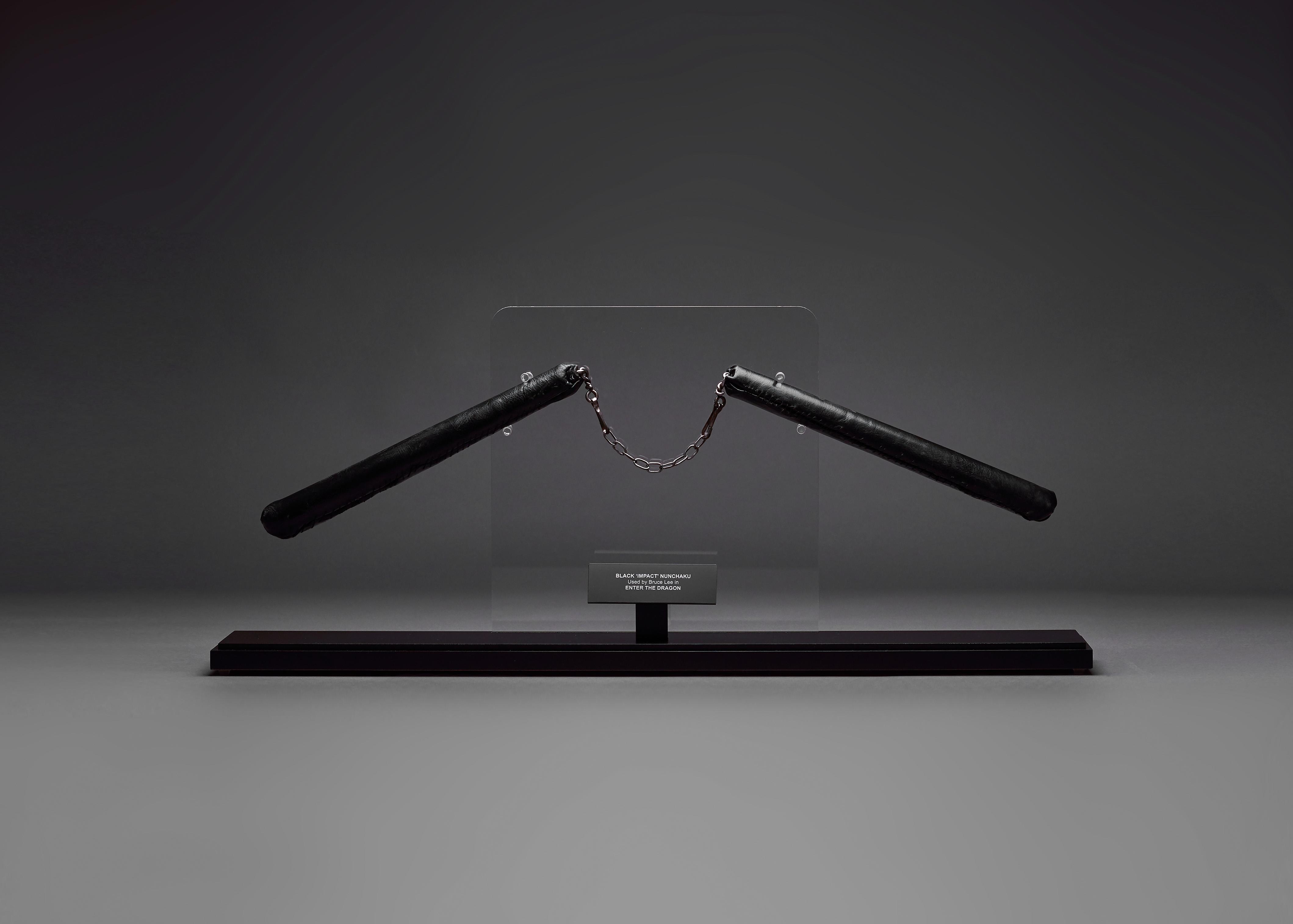 Focusing, in part, on some of the greatest stars to grace the big screen, the exhibition will feature costumes and props used by Jack Nicholson, Brad Pitt, Kate Winslet, Tom Cruise, Bruce Lee, Nicholas Cage and many more. With pieces from movies that have smashed box-office records like 'Titanic', 'Star Wars: A New Hope' and 'Lord of the Rings', as well as genre defining outings like Tim Burton's 'Batman', this display will be as varied as the movies we flock to see.
For over a decade, Moyse's Hall has displayed screen-used props and costumes from some of the biggest franchises in movie and TV history as part of its Sci-Fi & Action exhibitions. 2022 marks a turning point in the scope of those displays. This year's exhibition showcases never exhibited screen-used props & costumes - and more than ever before.
Alongside the movie displays, the exhibition will also be celebrating cult TV in a supplementary exhibition looking at classic cartoons and offbeat British shows. Some are engrained in our memories; others forgotten to time.
Please note:
Advanced booking preferred but not essential, Please check with Moyse's Hall (01284 706183) on the day for availability.
Advance booking closes 25 hours prior to each time slot. Advance booking must be made more than 25 hours prior to your chosen time slot.
Times: 1 hour slots available: Mon-Sat 10am-5pm (last entry 4pm), Sun 12pm-4pm (last entry 3pm)
Tickets: Adult £7, Child £5, Senior & Student £6, Family Ticket £20
Booking: Use the 'Book now' buttons or call 01284 758000. Tickets also available on the door.
Venue: Moyse's Hall Museum, Bury St Edmunds
This exhibition is being held at Moyse's Hall Museum, IP33 1DX
To book your visit, please check out the Moyse's Hall Museum by clicking here.
We know you'll have a fantastic time...