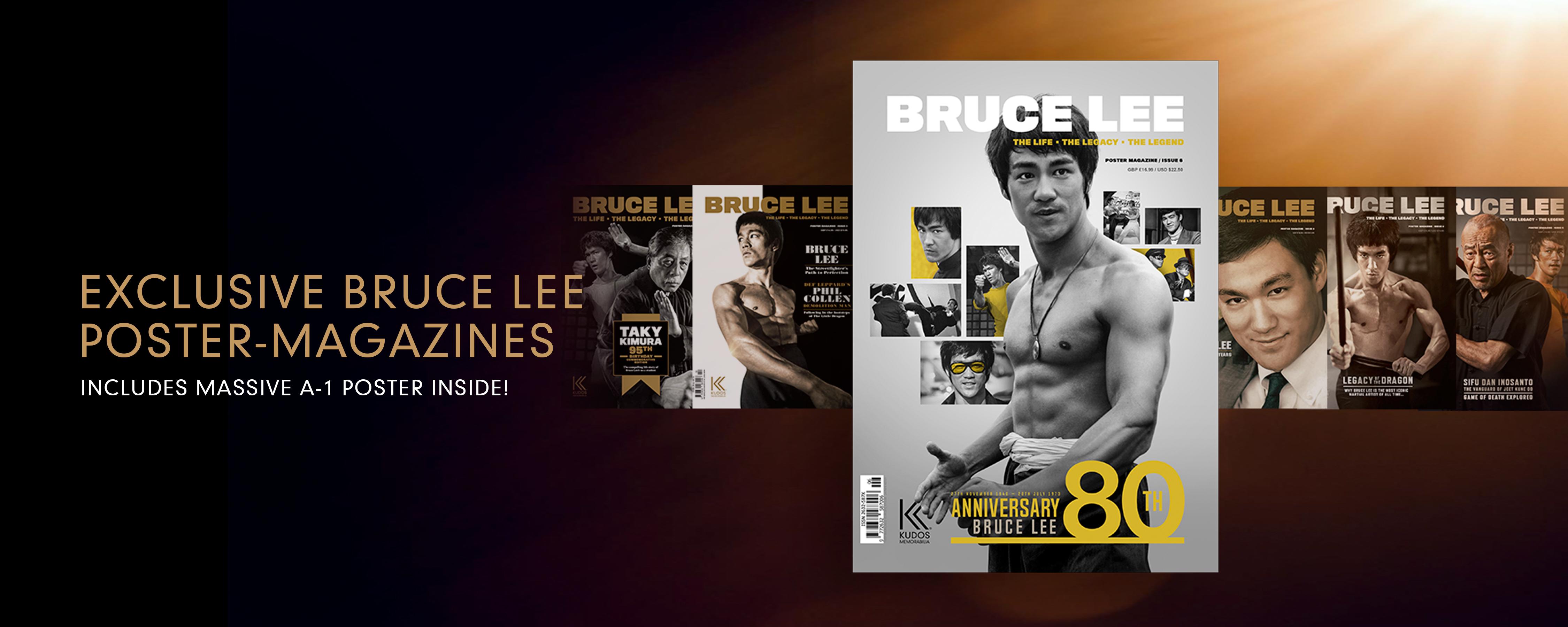 If you visiting with us for the first time, of even if you are a long term supporter of our brand, please click below to check out our new trailer for our prestigious range of Bruce Lee poster-magazines:
This is what our customers are saying:
"An absolute must for any Bruce Lee fan - Stephen Wicks"
"Love your work! - Brad Robinson"
"Awesome! Above 5 stars - Howard Hata"
"Fantastic! 10/10 - Michael Lockwood"
"Enjoying the beautiful magazine - Margaret Fuentes"
Our 'Bruce Lee: The Life, The Legacy, The Legend' poster-magazine has been specially created by Kudos Memorabilia to celebrate the life and work of martial arts icon, Bruce Lee.
No individual in history has made the kind of cultural and popular impact on the worlds of film and martial arts as Bruce Lee. In a trailblazing life that lasted a mere 32 years, he single-handedly changed the way we view the expression of the human body in combative form and left a rich and diverse legacy that has been an inspiration to millions around the world.
The members of the management team at Kudos are also the original producers and creators of the Hong Kong Legends, Premier Asia and Cine Asia home-video brands. It was our pleasure to celebrate Bruce Lee's Hong Kong film catalogue with our very popular Platinum Editions and our award-winning '30th Anniversary Commemorative Box-set'. We are, therefore, honoured to present this prestigious range of Bruce Lee Poster Magazines to 'The Little Dragon's' loyal and dedicated fanbase. We promise you will enjoy the following benefits:
Enjoy exclusive interviews, editorial features and historic images.
Experience a high-quality poster magazine on premium art paper.
Highly collectable unfolded editions available – Very limited stock.
Free, Fast and Reliable Shipping Worldwide.
Secure bespoke packaging to ensure the safe transit of your collector's editions.
Cashless Pre-Order System (We don't need your money until our products are ready to ship!)
Look out for forthcoming releases and special editions.