James Bond - Thunderball, UK Quad Poster, 1965
James Bond - Thunderball, UK Quad Poster, 1965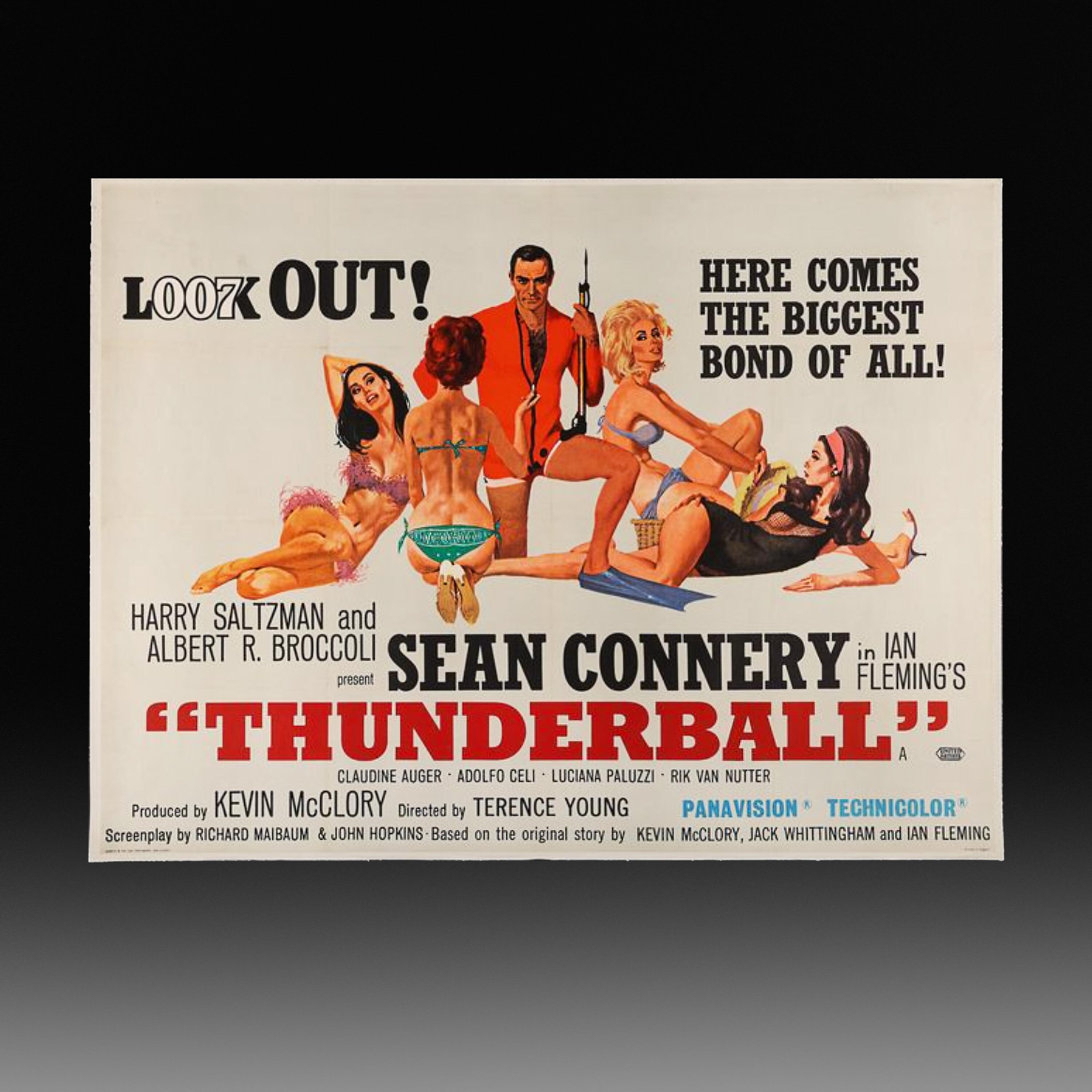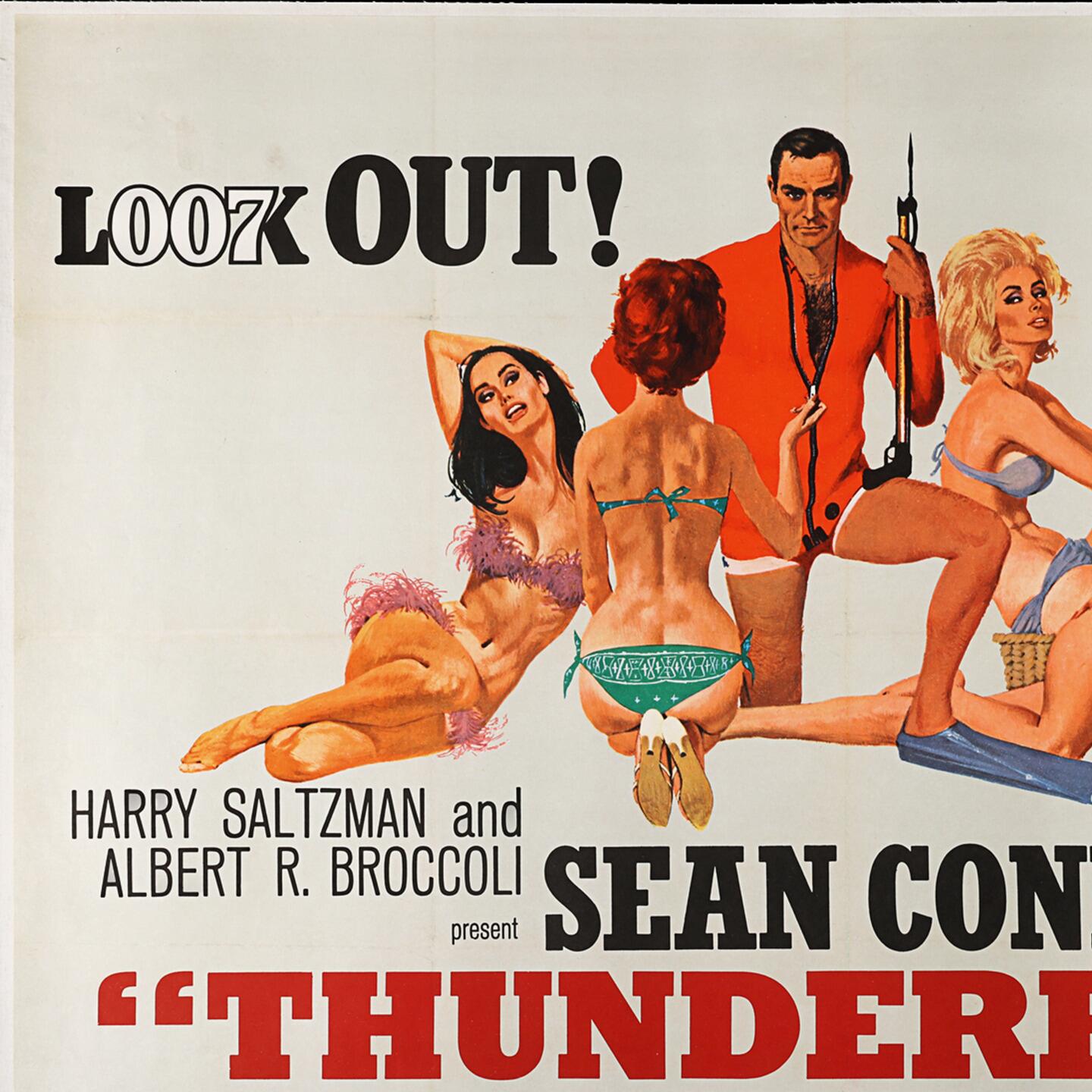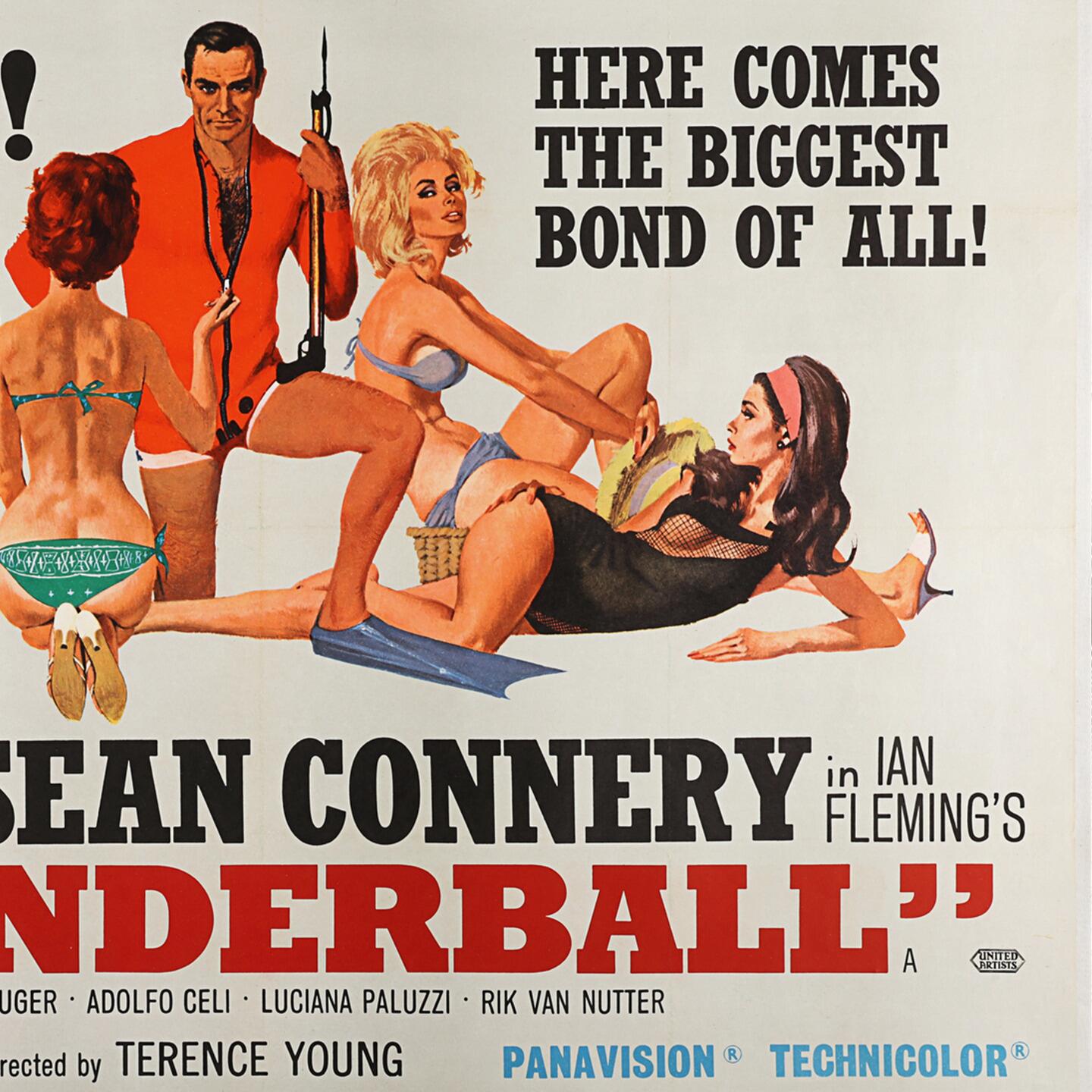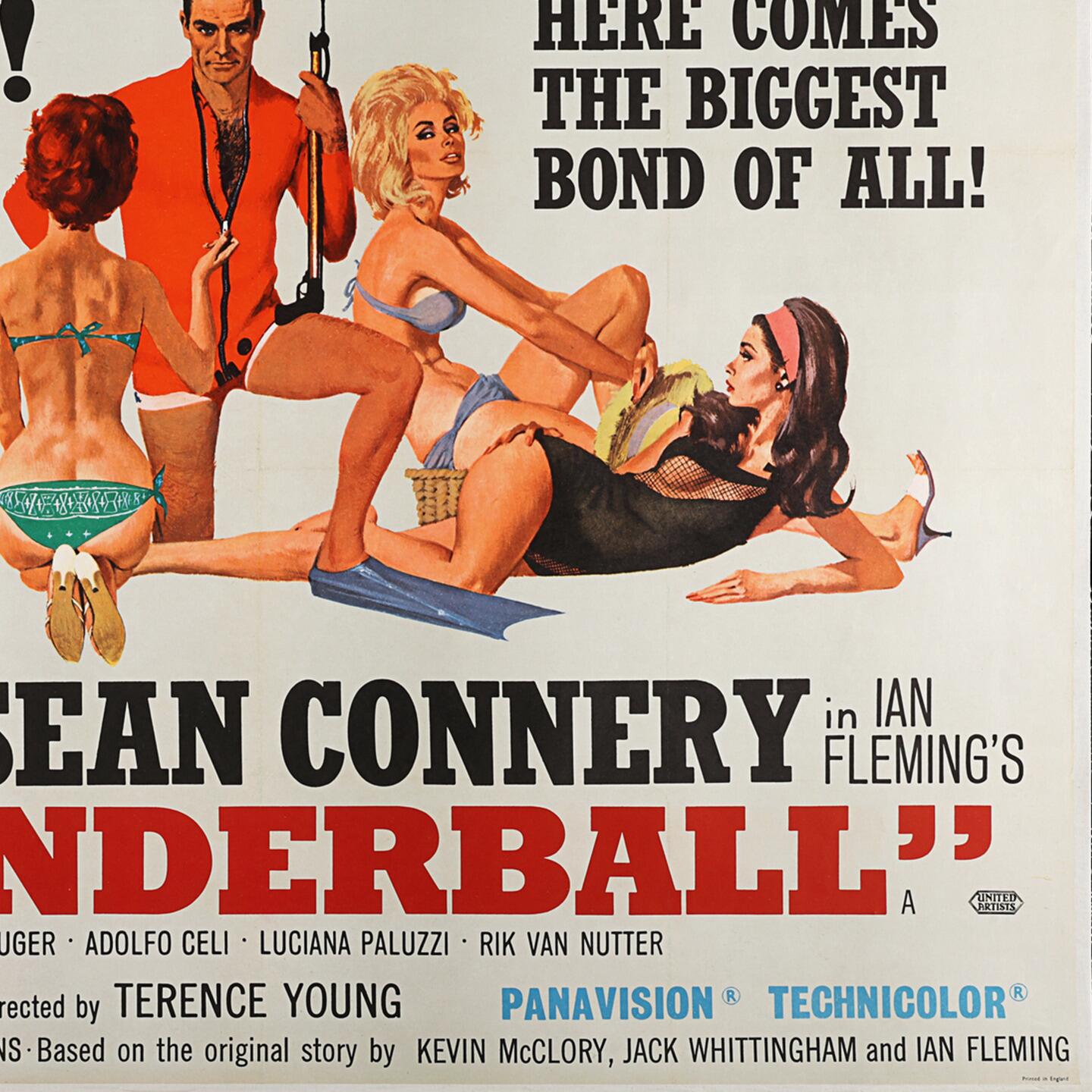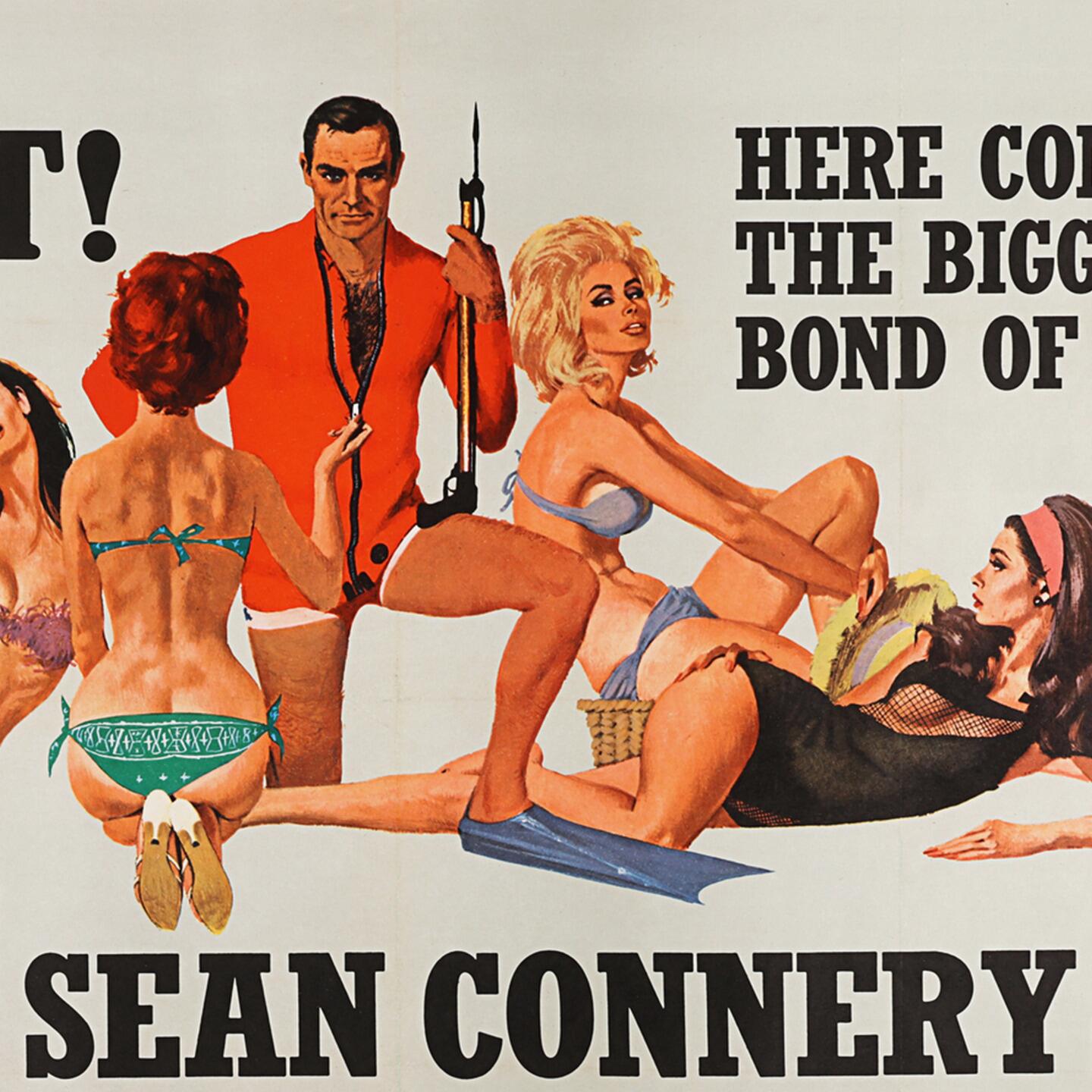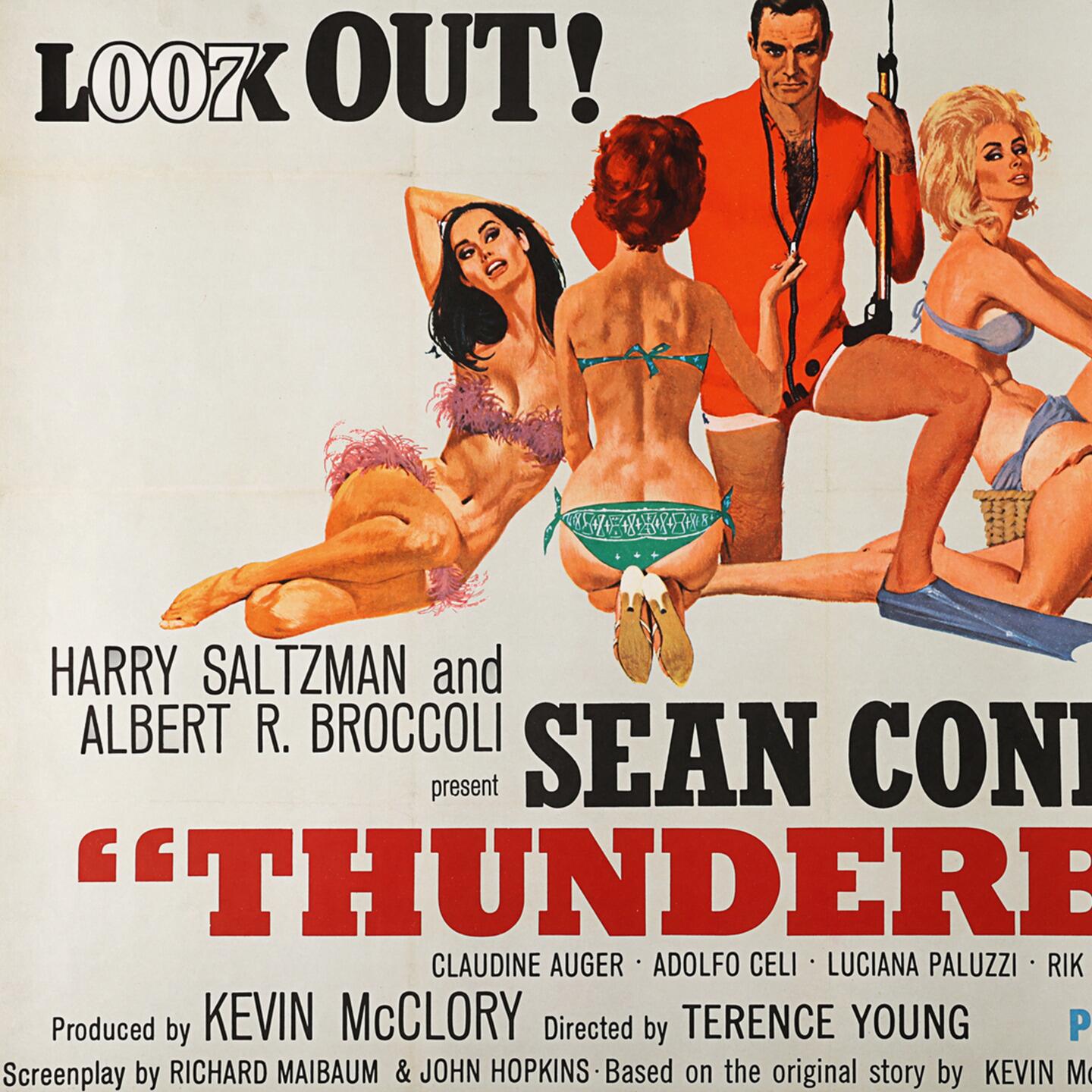 There are no reviews for this product.
Leave a review
Product Description
A stunning linen-backed UK Quad poster for 'Thunderball' -  Sean Connery's fourth outing as Ian Fleming's James Bond. 
Directed by Terence Young and co-starring Claudine Auger, Adolfo Celi, Luciana Paluzzi, Rik Van Nutter, Bernard Lee, Desmond Llewellyn and Lois Maxwell,  'Thunderball' was released in 1965.
In contrast to Robert Brownjohn's arresting black and gold photographic composite design for Goldfinger (1963), designer, Robert McGinnis, returned to the striking traditional hand-painted artwork for the 'Thunderball' campaign that had drawn audiences to 'Dr No' and 'From Russia with Love' in their millions.
For his first ever Bond campaign, Mc Ginnis showcased Bond in a diver's wetsuit amongst a bevy of scantily clad Bond girls in swimsuits. He cleverly integrated the legendary 007 logo into the 'Look Out! tagline -  the second part of which also promises 'The Biggest Bond of All!'. This now iconic design appealed perfectly to zeitgeist of  the mid-sixties and helped to make 'Thunderball' the most successful Bond movie of all time, when the box-office grosses are adjusted for inflation.
This is a conservation linen-back poster with very minimal restoration. It exhibits a few surface marks in the top-right and top-left areas but displays beautifully.
This item comes with a Certificate of Authenticity.
Size: 40" x 30" (101 x 76cm)

Condition: Very Good to Excellent

There are no reviews for this product.
Leave a review
Additional Information
Product Data

Dimensions: 

40" x 30" (101 x 76cm)

Cat No:

KM0803

More Information

Thunderball was originally planned as the first movie in the James Bond franchise from producers Albert R. 'Cubby' Broccoli and Harry Salzman. However, 'Thunderball' became embroiled in a legal dispute with  Kevin McClory and Jack Whittingham - two former collaborators of 007 creator, Ian Fleming. The pair sued the author shortly after the publication of the 'Thunderball' novel in 1961.

McClory and Whittingham claimed Fleming had based the 'Thunderball' book on a screenplay the triumvirate had created together. Fleming apparently did not have the will to fight the legal challenge, and  settled the matter out of court. As a consequence, Kevin McClory was awarded the screen rights to Thunderball's plot and characters. Fearing McClory might launch a rival 007 movie at a time when they were building up the franchise, Broccoli and Salzman granted him a sole producer credit and settled for executive producer credits instead.

Famously, in 1983, McClory also released a second on-screen adaptation of 'Thunderball' under the title, 'Never Say Never Again'. The movie starred Sean Connery twelve years after he had left the official James Bond franchise and competed directly against 'Octopussy', starring Roger Moore as 007. Much to the relief and satisfaction of the EON production team, 'Octopussy' outperformed the unofficial movie at the worldwide box-office.
Why not recommend this product to a friend…
You will receive 10 Reward Points for every £1.00 your friend spends on their initial order.
Your friend will also receive a 5% discount off their first order.
LOGIN TO REFER YOUR FRIEND