James Bond: Throwing Knife - On Her Majesty's Secret Service
James Bond: Throwing Knife - On Her Majesty's Secret Service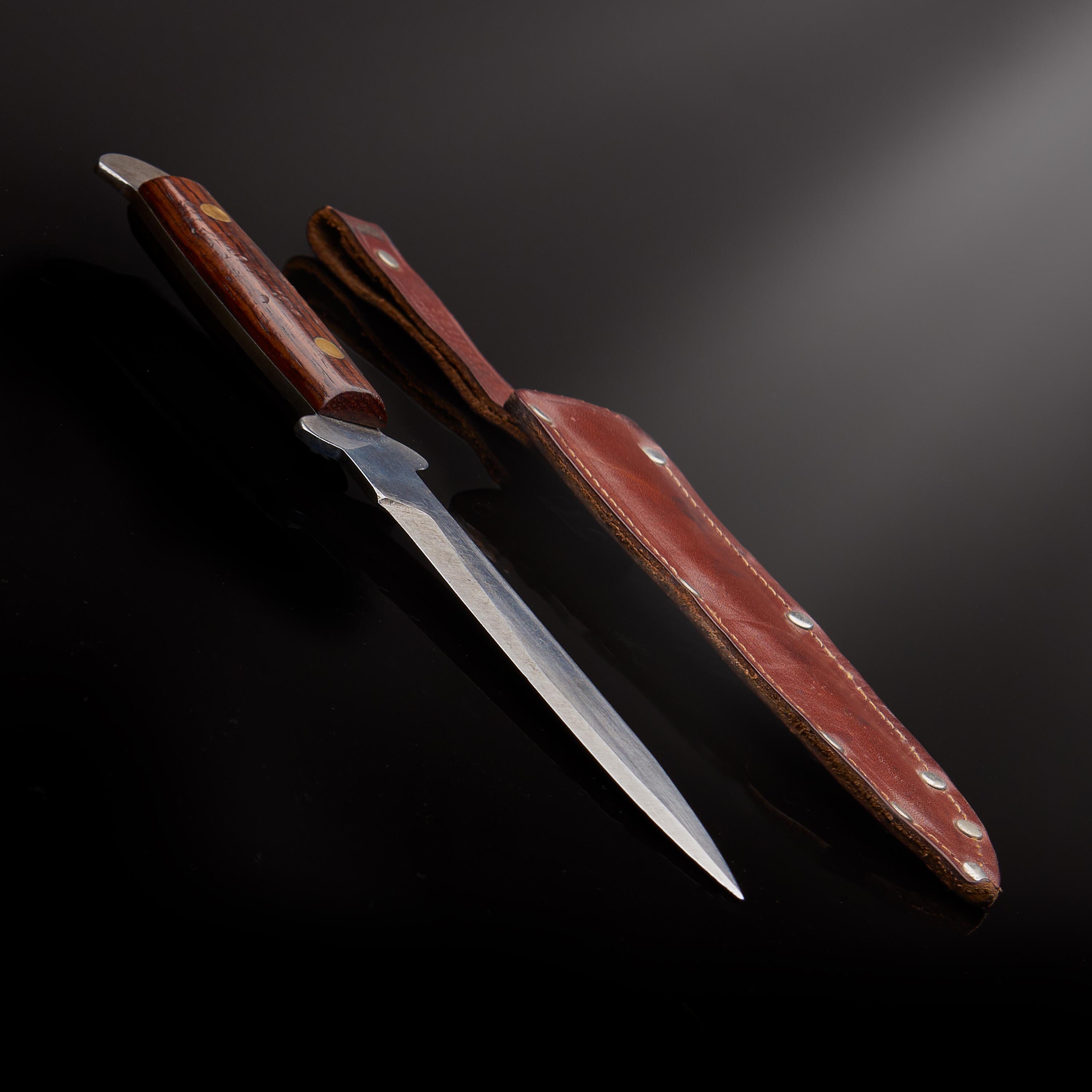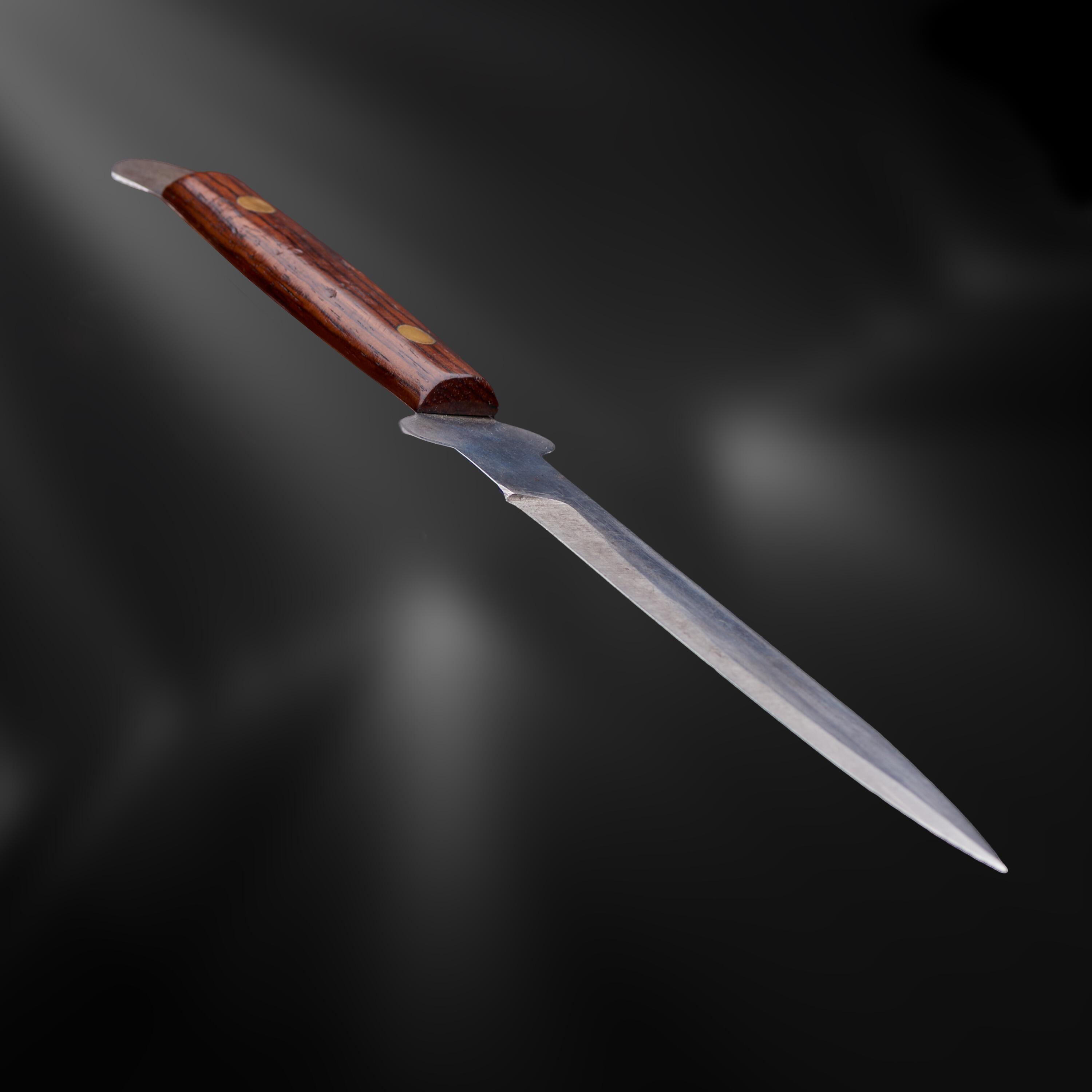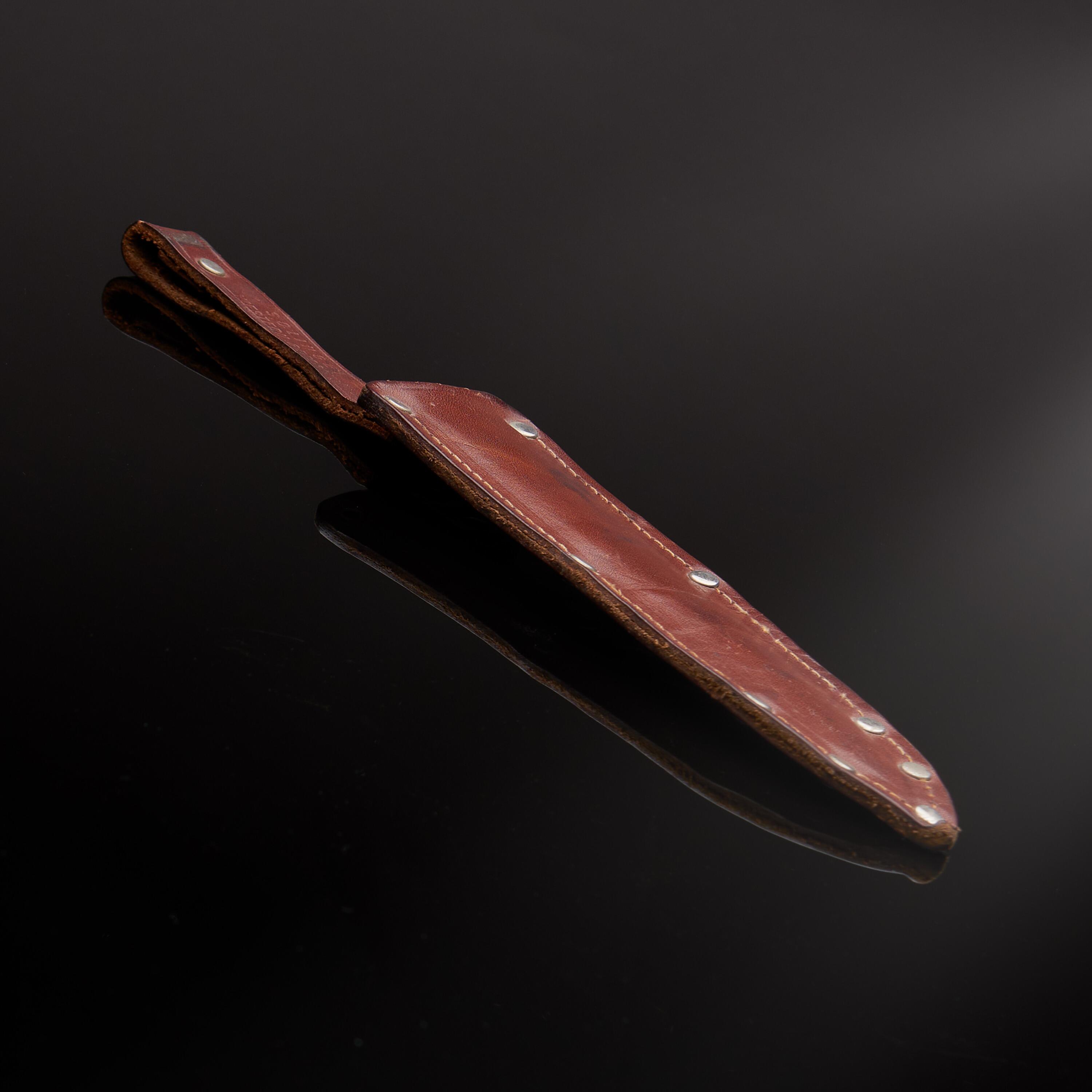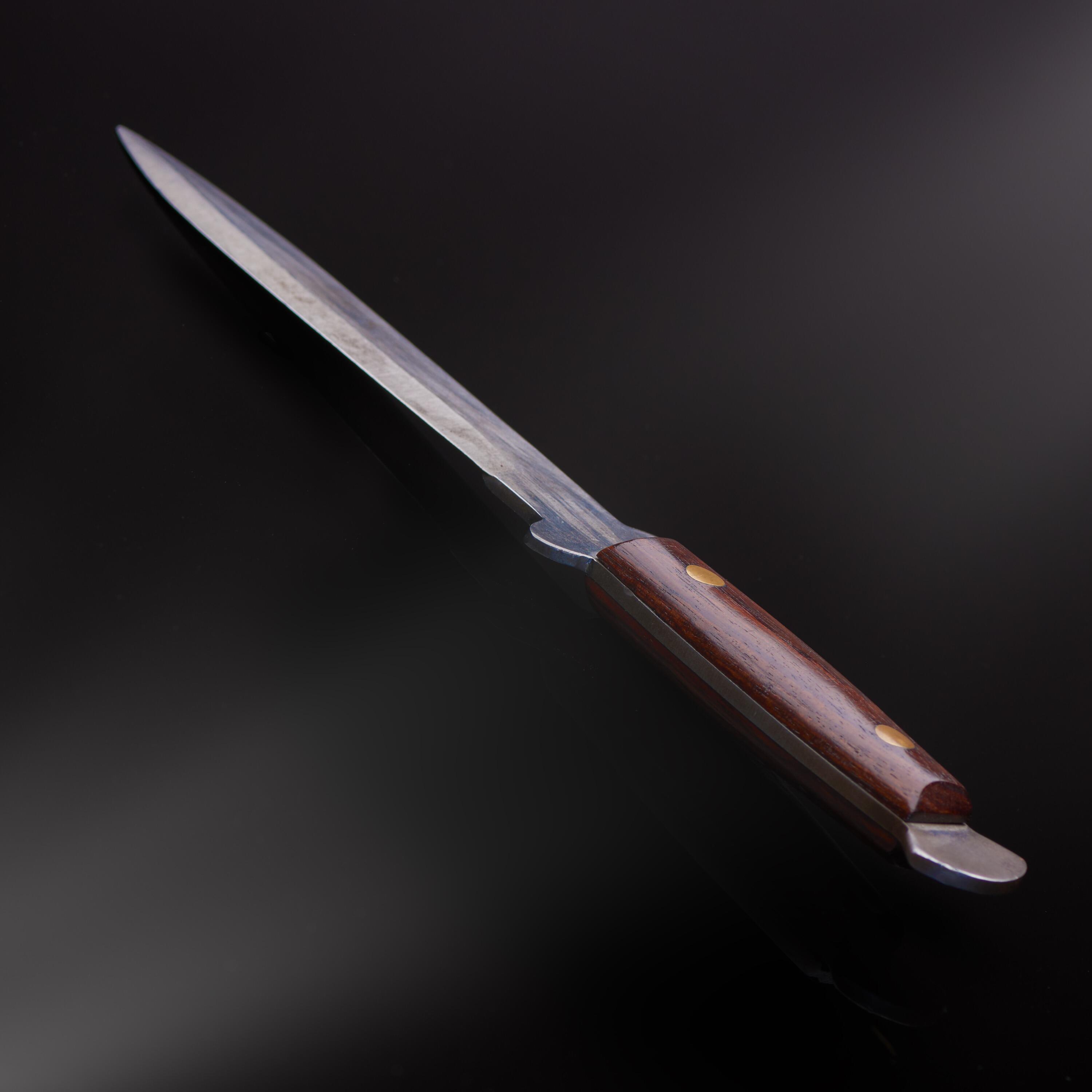 There are no reviews for this product.
Leave a review
Product Description
James Bond's throwing knife from director Peter Hunt's unique and venerated 007 film classic,  'On Her Majesty's Secret Service', released in 1969. Starring George Lazenby as James Bond, Diana Rigg as Tracey Draco and Telly Savalas as Blofeld, OHMSS has become one of the most-loved Bond films of all time!
The knife was made famous in the scene, where James Bond is ushered into Draco's opulent office at gunpoint. With typical panache, Bond bests Draco's guards and locks them out of the office. He then drops into an attack stance and prepares to throw the knife at the mysterious man behind the desk. Draco, memorably played by Ganriele Ferzetti, retorts: "Do not kill me, Mr Bond. At least not until we've had a drink".  Bond relents and throws the knife at a calendar on Draco's bookcase. When the knife lands directly on the date '14 September', Draco quips, "But today is the 13th, Commander". Bond famously replies: "I'm superstitious!".

The knife features a dark wooden handle and a steel blade with a faint engraving that reads "WHITBY Solingen Germany". It is presented in a companion brown-leather Solingen sheath. 

The wonderful article of 007 memorabilia comes from the personal collection of Peter Nelson and was previously on public display at his two museums - 'The Cars of the Stars' and 'The Bond Museum' in Keswick, Cumbria - until their closure in 2011.
The knife exhibits relatively minor nicks and scratches from production use and age, but it remains in good condition overall and would make a wonderful addition to any collection of iconic production-used memorabilia.
Comes with a Certificate of Authenticity.
There are no reviews for this product.
Leave a review
Additional Information
Product Data

Dimensions: 

Knife with Sheath - 27.5 cm x 4.5 cm x 2.5 cm (10 3/4" x 1 3/4" x 1") 

Cat No:

KM0798
Why not recommend this product to a friend…
You will receive 10 Reward Points for every £1.00 your friend spends on their initial order.
Your friend will also receive a 5% discount off their first order.
LOGIN TO REFER YOUR FRIEND