Limelight World Premiere Brochure - Signed by Charlie Chaplin
Limelight World Premiere Brochure - Signed by Charlie Chaplin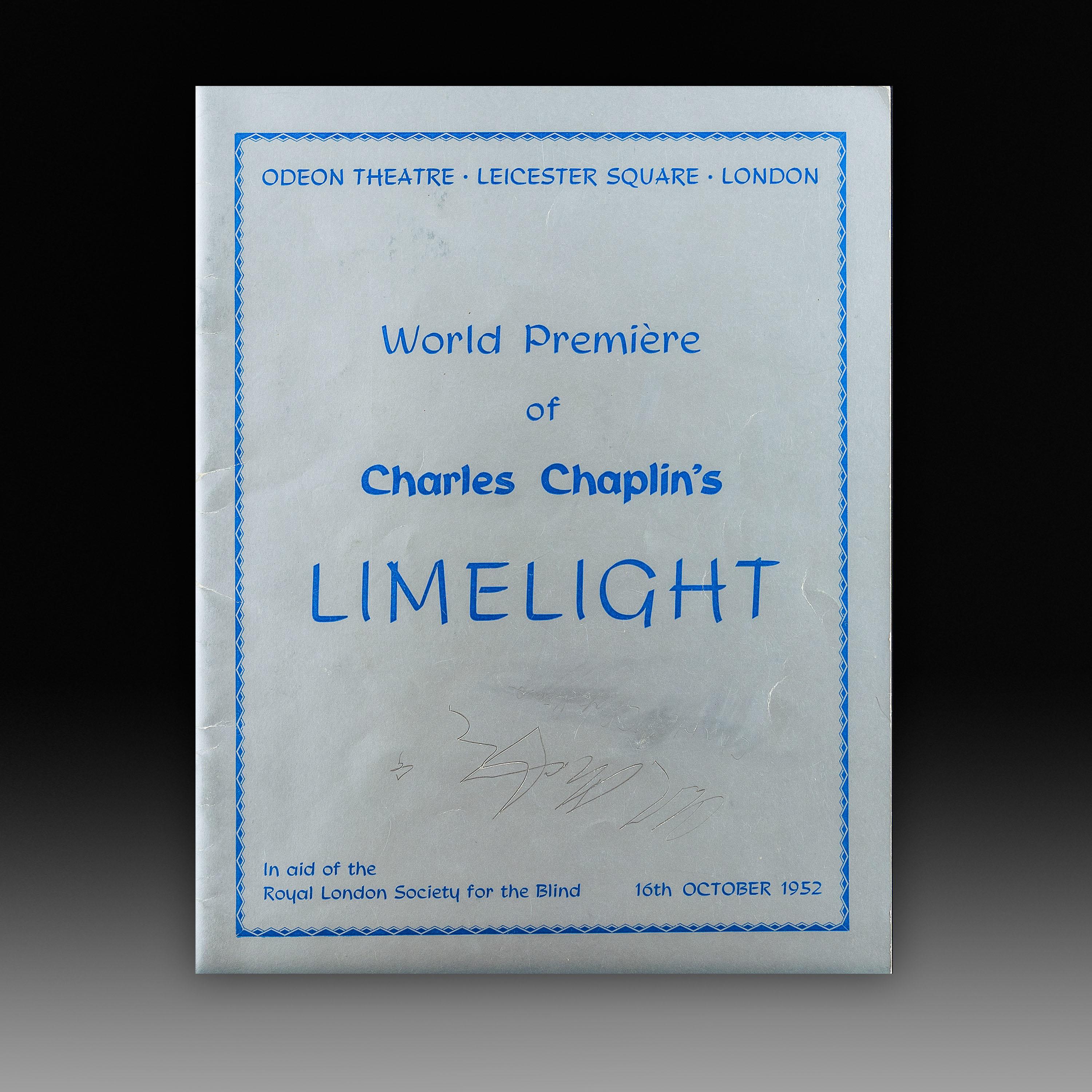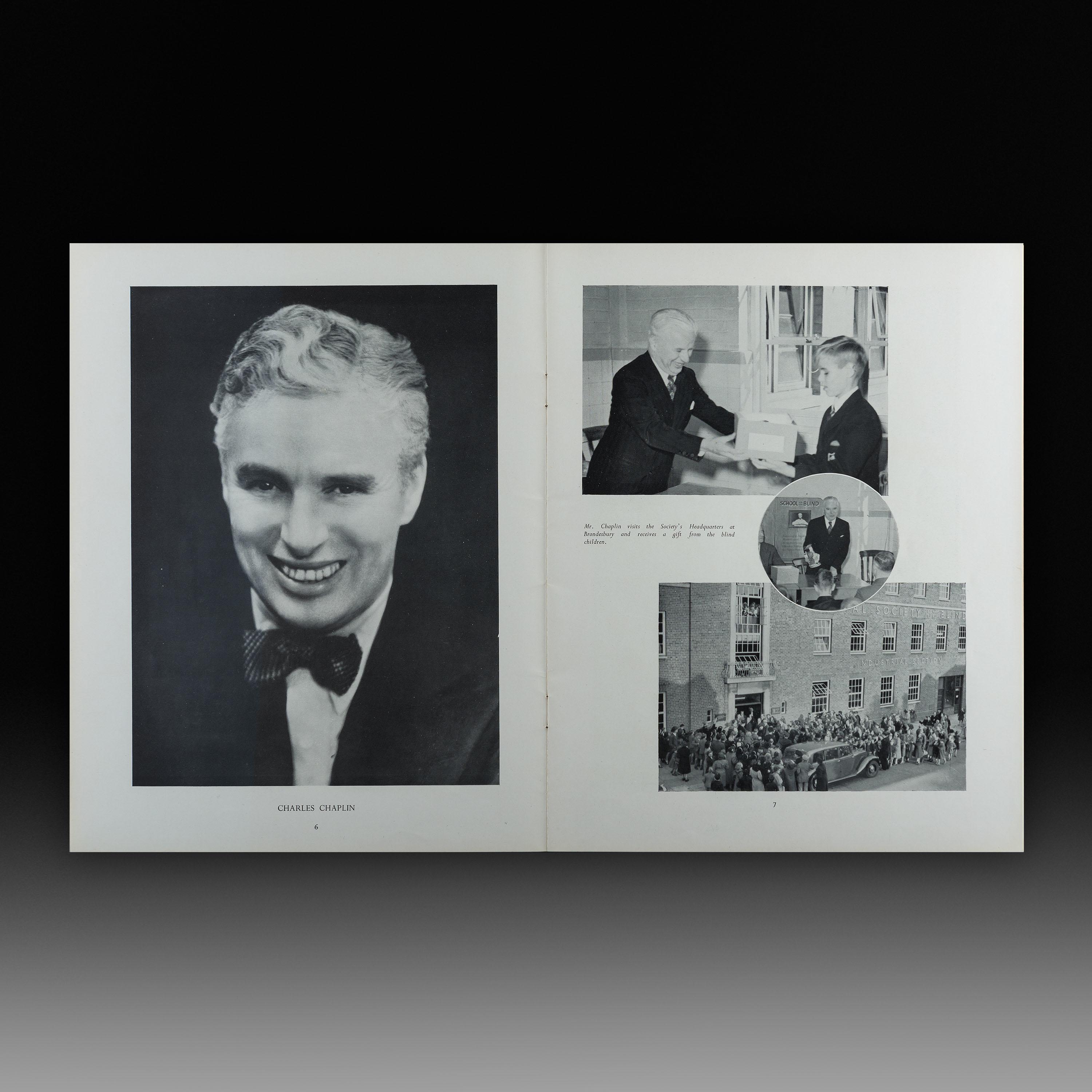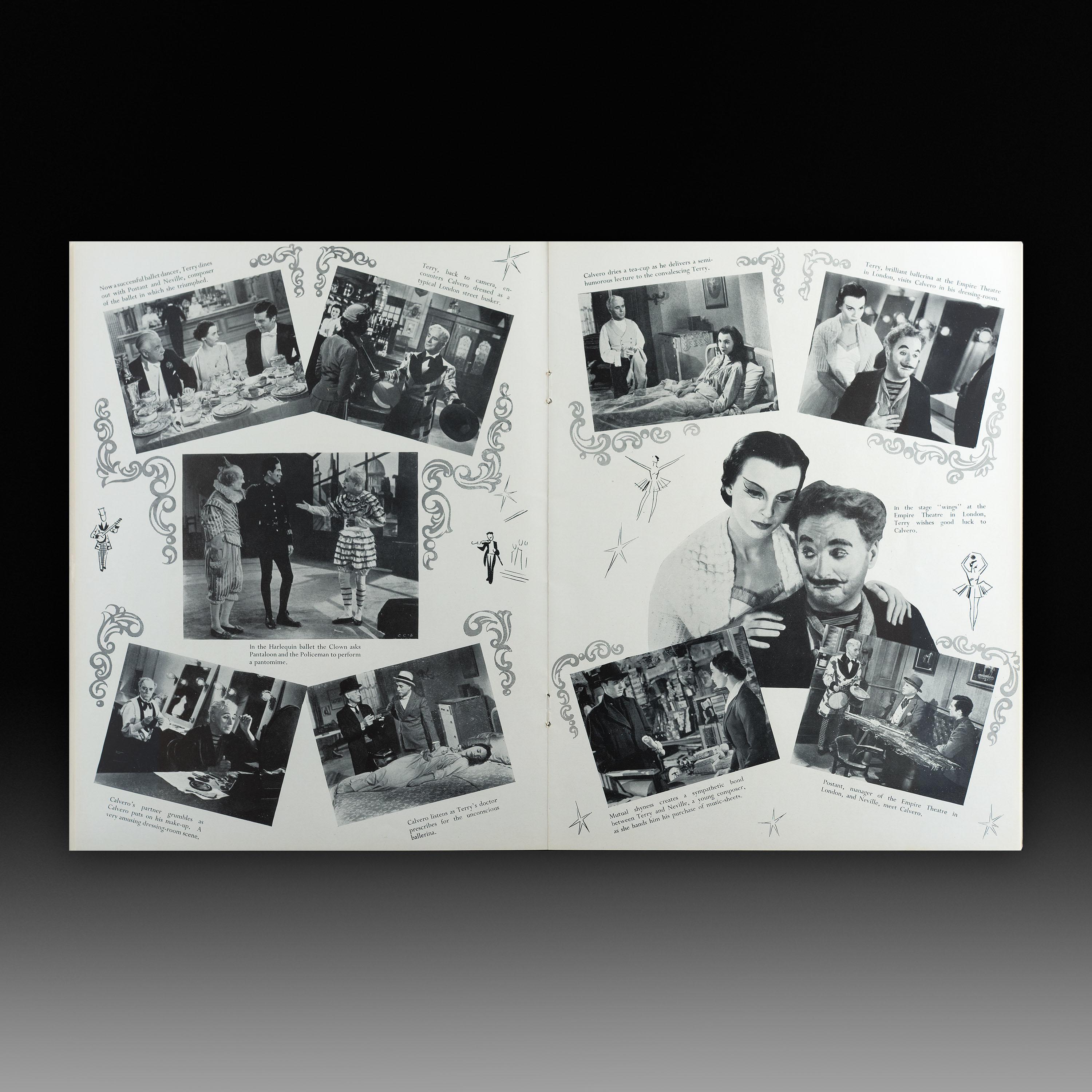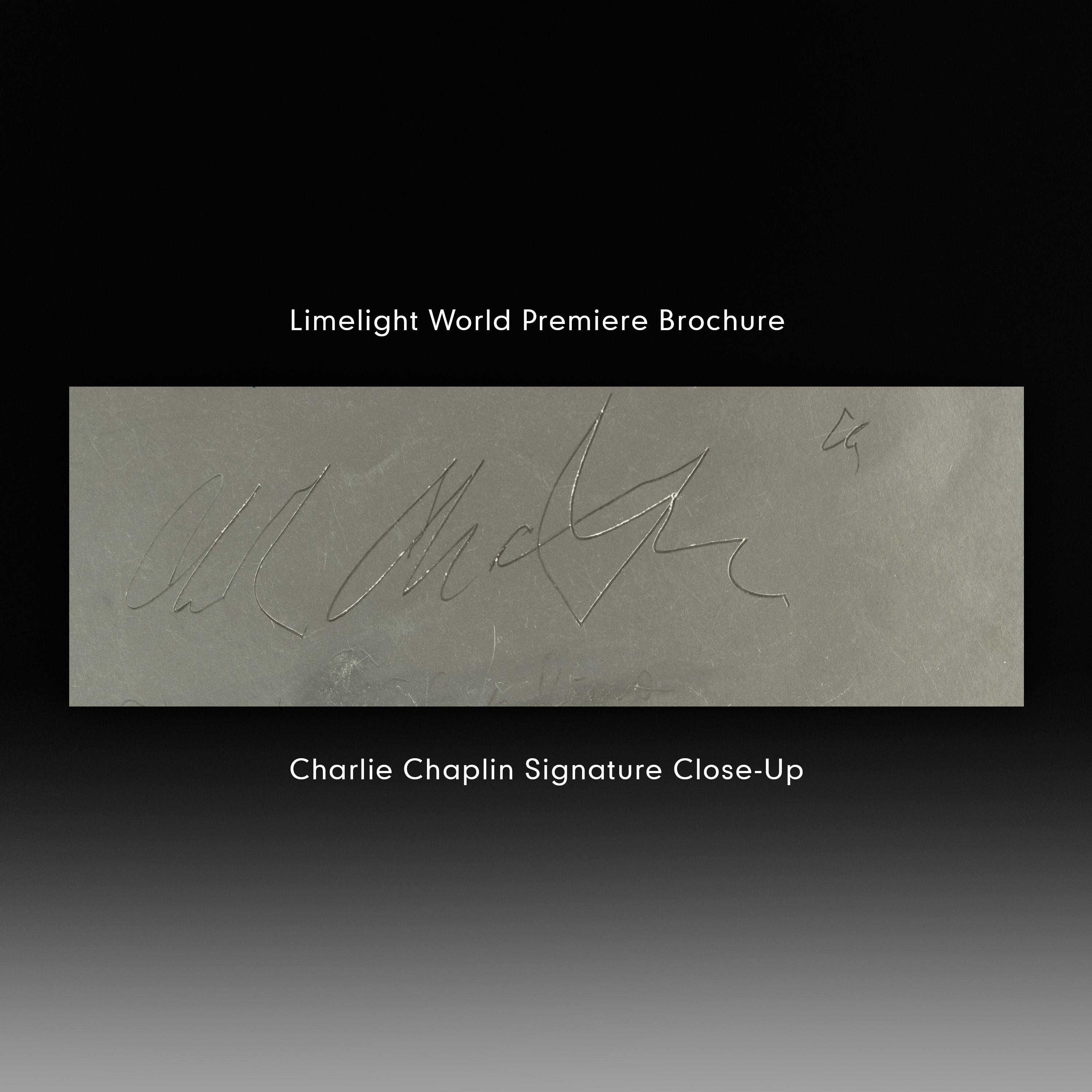 There are no reviews for this product.
Leave a review
Product Description
Chaplin's masterpiece, "Limelight" (1952), is considered to be his most autobiographical and personal work. 
Side-stepping his beloved "Tramp" character, Chaplin plays 'Calvero', a fading comedian near the end of a life he has determined is devoid of meaning. When he chances upon  'Thereza' (Claire Bloom), a young ballerina whose existence is also characterised by despair, they join forces and, together, find new meaning in their lives. 
This is an extremely rare piece of Chaplin memorabilia. It is the original World Premiere Program to "Limelight", dated October 16th, 1952, held at the Odeon Theatre in London's Leicester Square. Overall, it remains in very good vintage condition and showcases Charlie Chaplin's personal signature on the front of the program - a gift the great master of the silver screen bestowed upon a delighted fan on the night of the premiere. 
This item comes with a Certificate of Authenticity.
There are no reviews for this product.
Leave a review
Additional Information
Product Data
More Information

Limelight is a 1952 American comedy-drama film written, produced, directed by, and starring, Charlie Chaplin, based on his novella titled 'Footlights'.
Why not recommend this product to a friend…
You will receive 10 Reward Points for every £1.00 your friend spends on their initial order.
Your friend will also receive a 5% discount off their first order.
LOGIN TO REFER YOUR FRIEND