The Crow - Brandon Lee - Colour Storyboard Collection 4
The Crow - Brandon Lee - Colour Storyboard Collection 4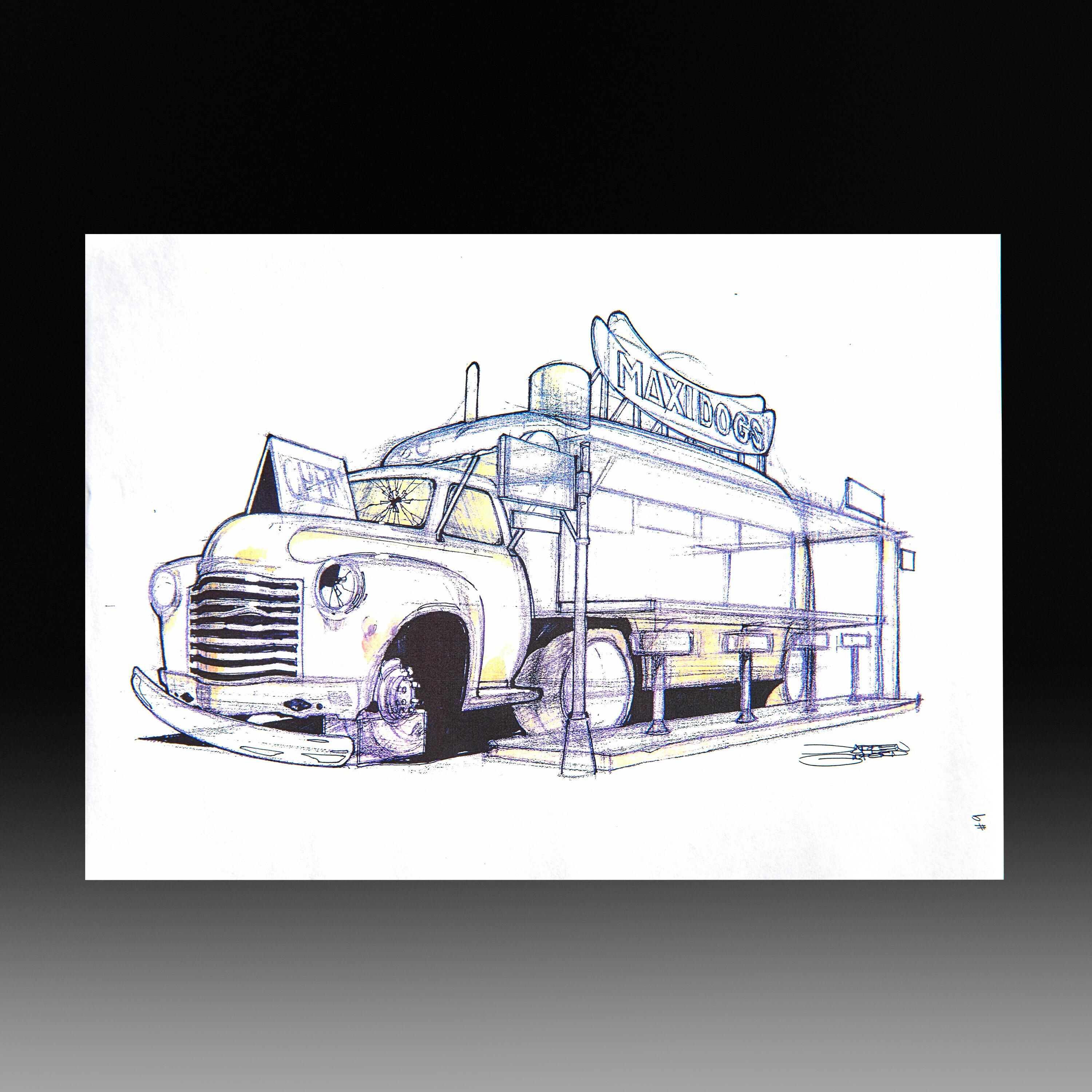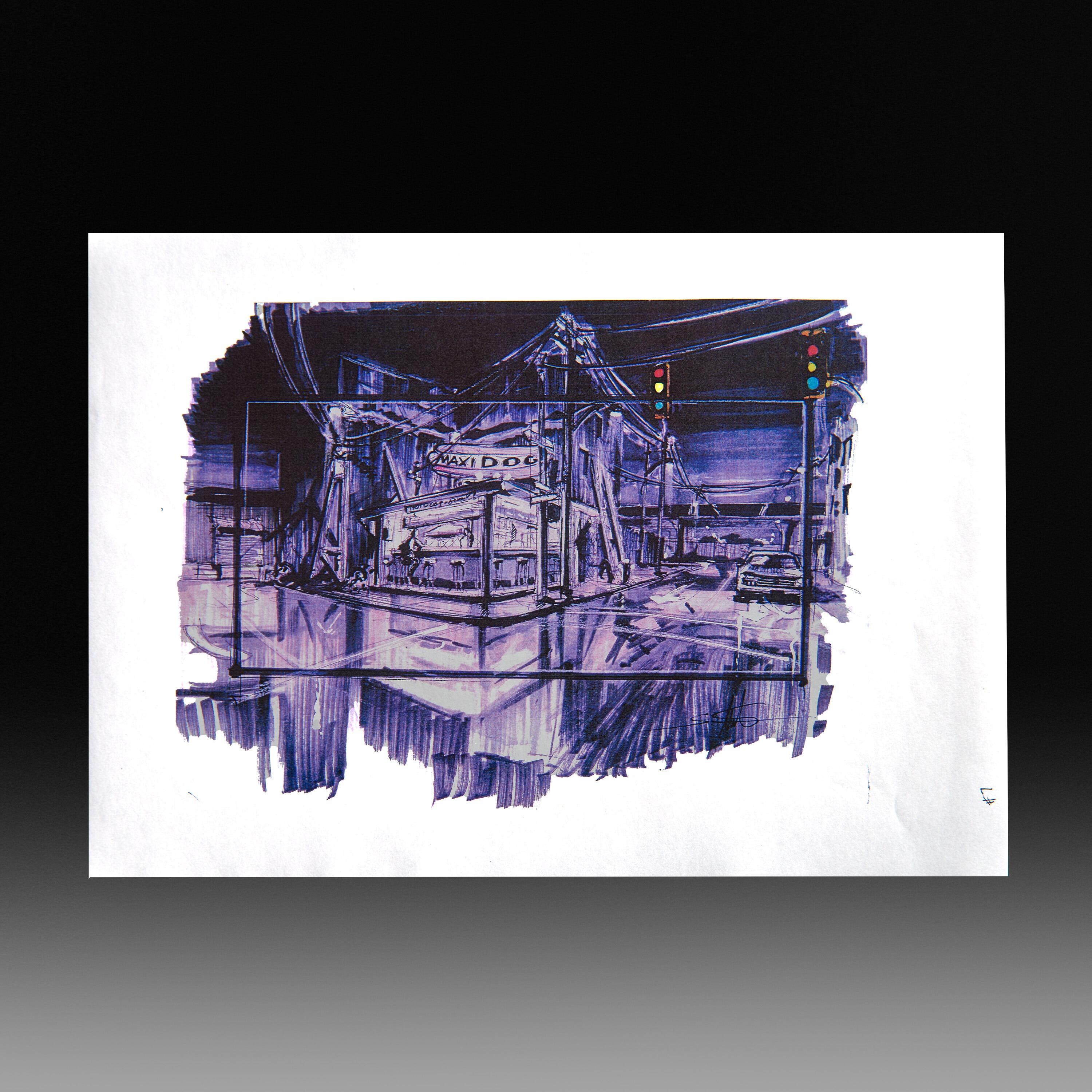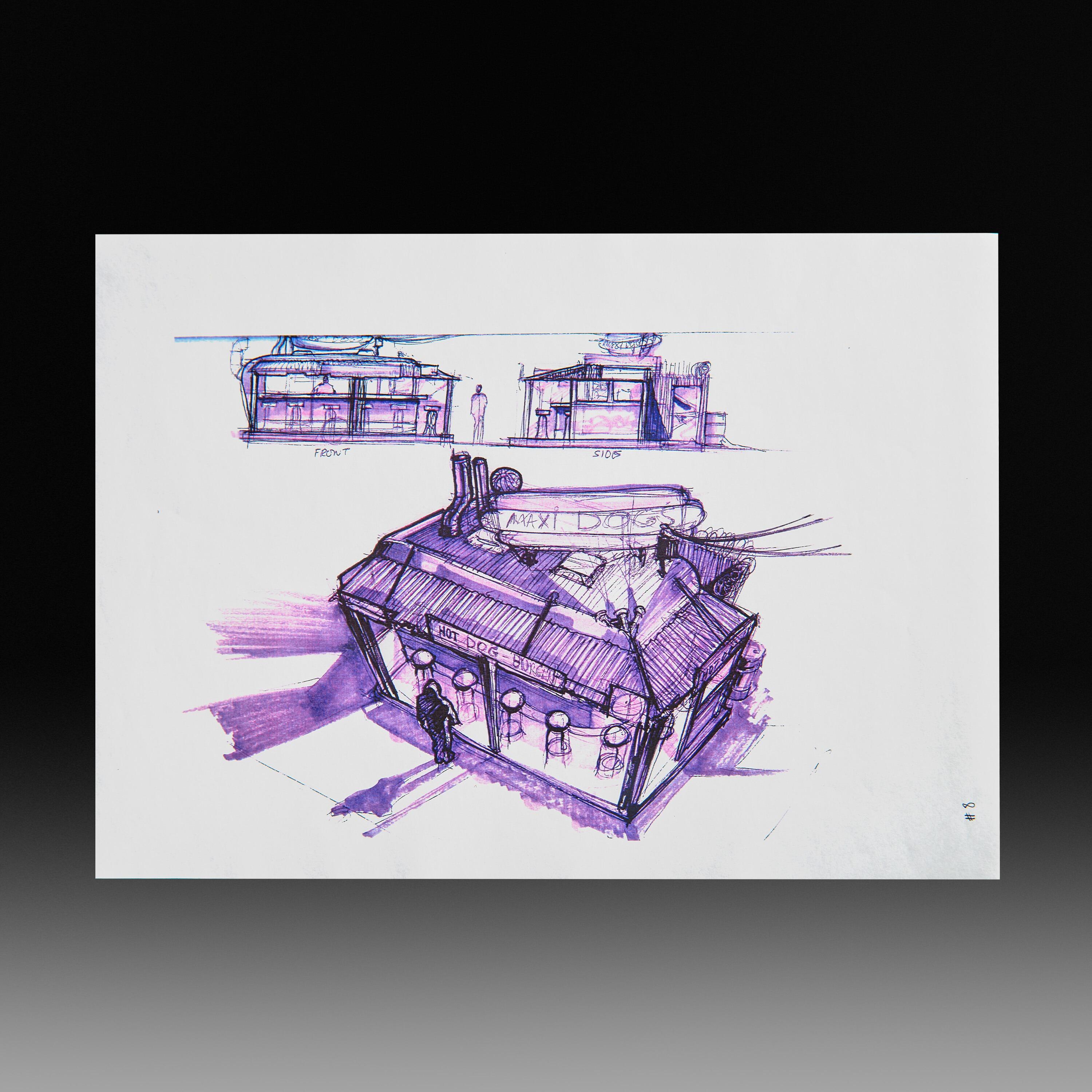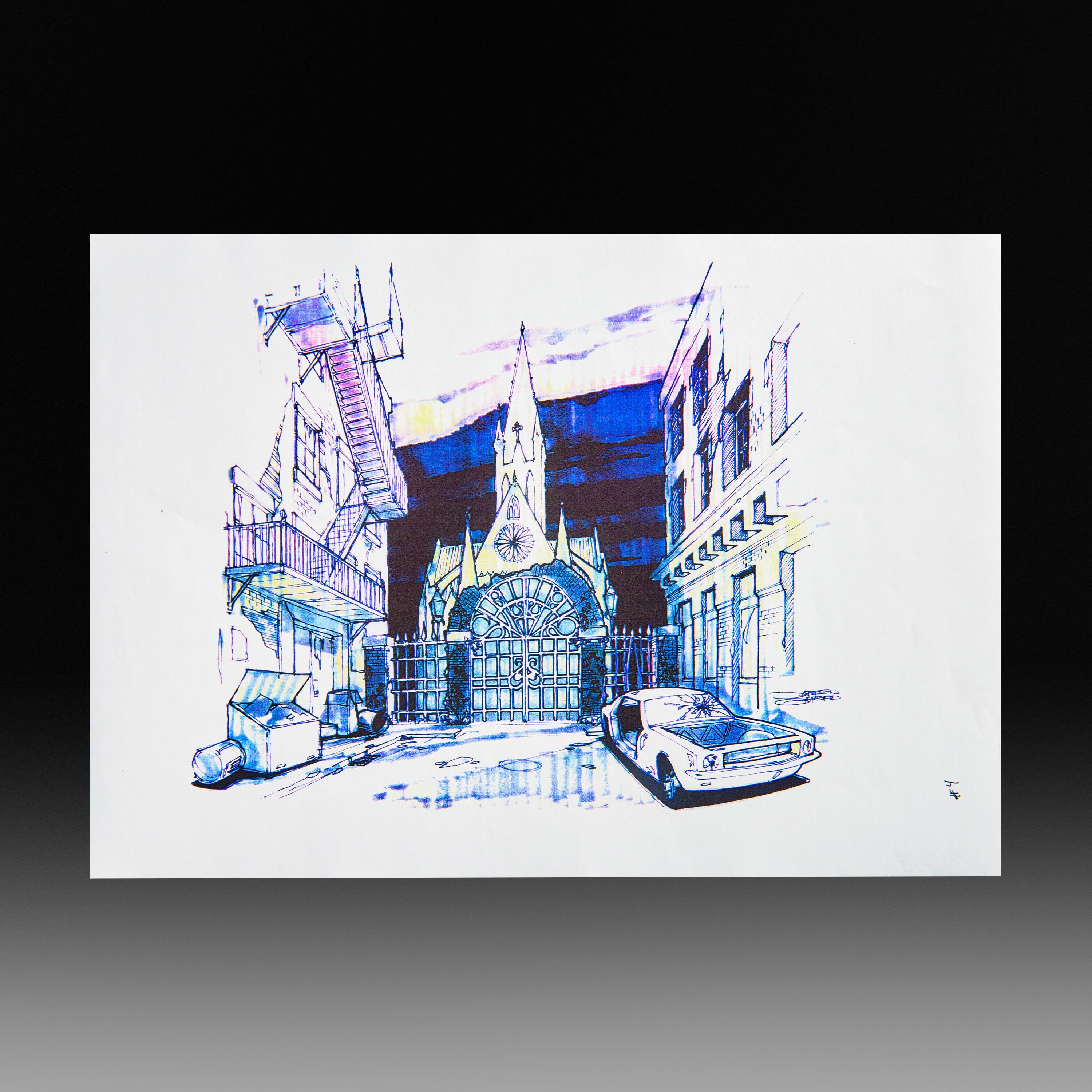 There are no reviews for this product.
Leave a review
Product Description
Celebrate Brandon Lee's final movie with this stunning collection of  four printed large-format concept artworks from director Alex Proyas' iconic gothic action-horror, 'The Crow', released in 1994.
Three of the storyboards in this collection are devoted to the Maxi Dogs franchise. This is where police sergeant, Albrecht, played by Ernie Hudson, is loading up his dog with onions, when Sarah - a friend of Eric and his fiancée, Shelley - rolls up on her skateboard. Feeling sorry for her, Albrecht offers to buy her dinner. She gladly accepts - but without onions, of course!
The remaining art-board shows a street view of the famous derelict gothic church, where Eric Draven takes his revenge on Top Dollar, with a dumpster and wrecked car out in front. 
This set of four printed artworks originated with production secretary Cindy J. Gray. They are all numbered. Others feature the printed signatures of their artists, including celebrated illustrator, Darren Gilford. They exhibit some staining, edge wear, and crease lines throughout but are in good production-used condition overall and are perfect for framing.
There are no reviews for this product.
Leave a review
Additional Information
Product Data

Dimensions: 

Dimensions (each): 42 cm x 30 cm (16.5" x 11.75")

Cat No:

KM0794C

More Information

Following Brandon Lee's death on the set of 'The Crow', the comic book creator, James O'Barr, secretly donated a significant proportion of his earnings from the film to charity. His selfless actions only came to light many years later.
Why not recommend this product to a friend…
You will receive 10 Reward Points for every £1.00 your friend spends on their initial order.
Your friend will also receive a 5% discount off their first order.
LOGIN TO REFER YOUR FRIEND