The Crow - Brandon Lee - Colour Storyboard Collection 5
The Crow - Brandon Lee - Colour Storyboard Collection 5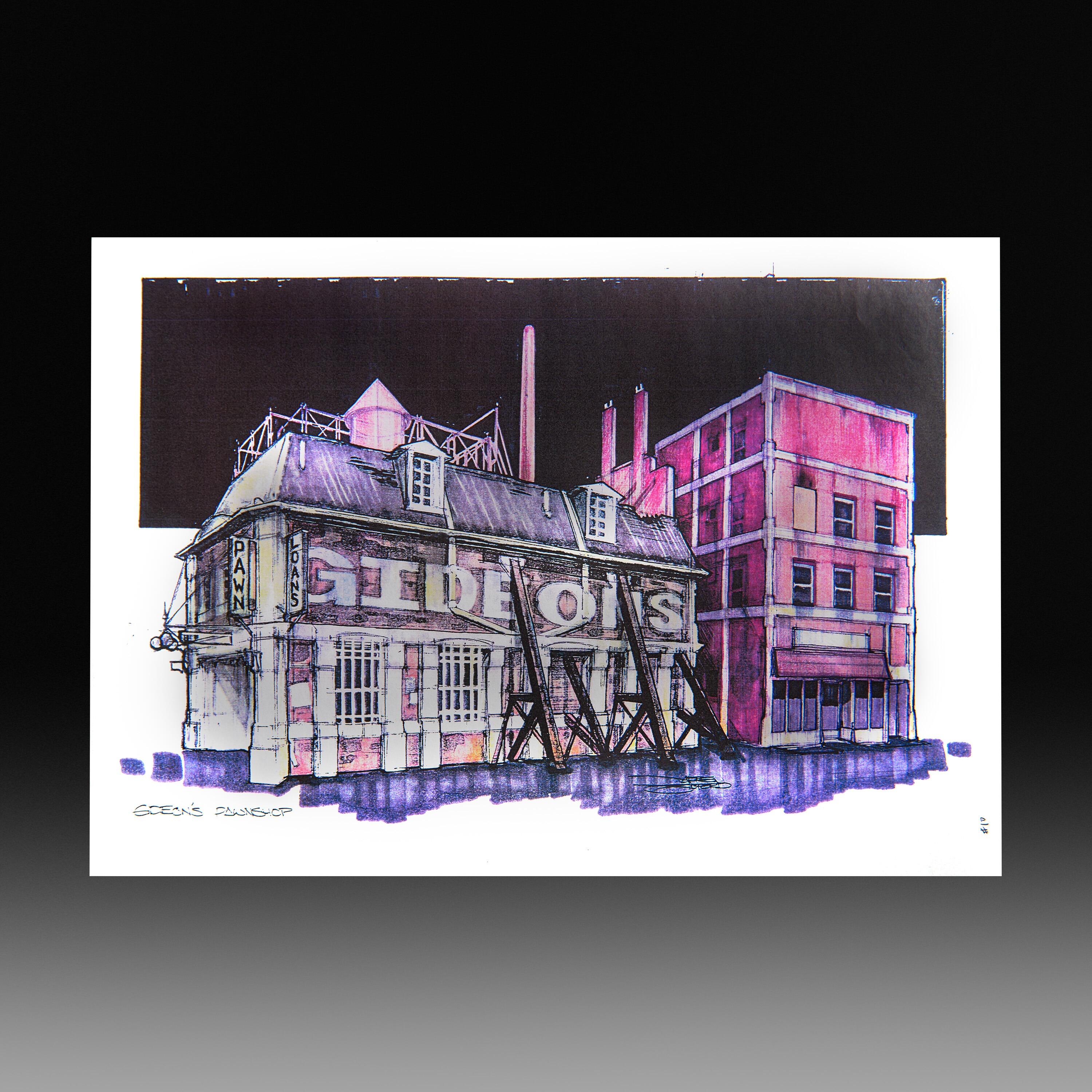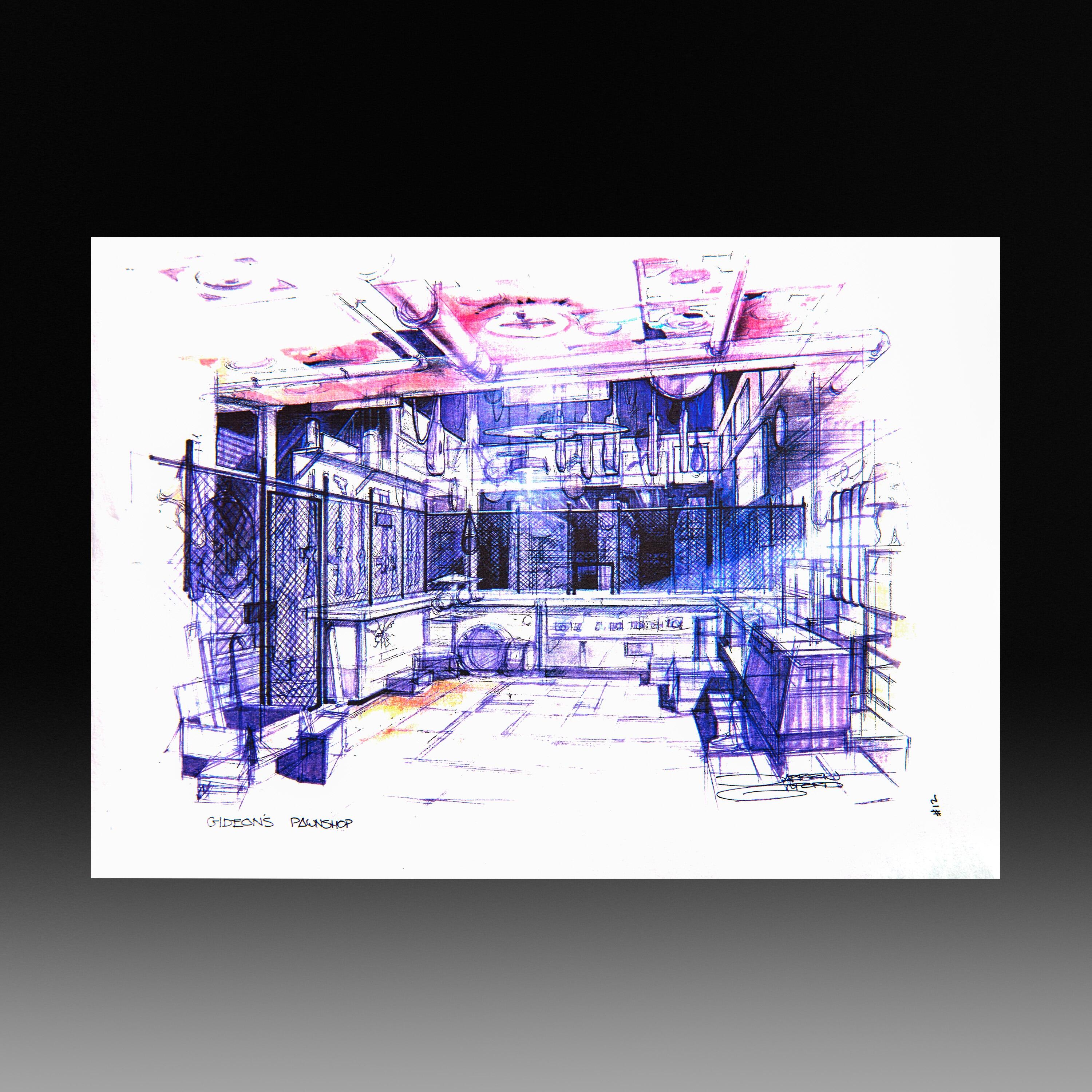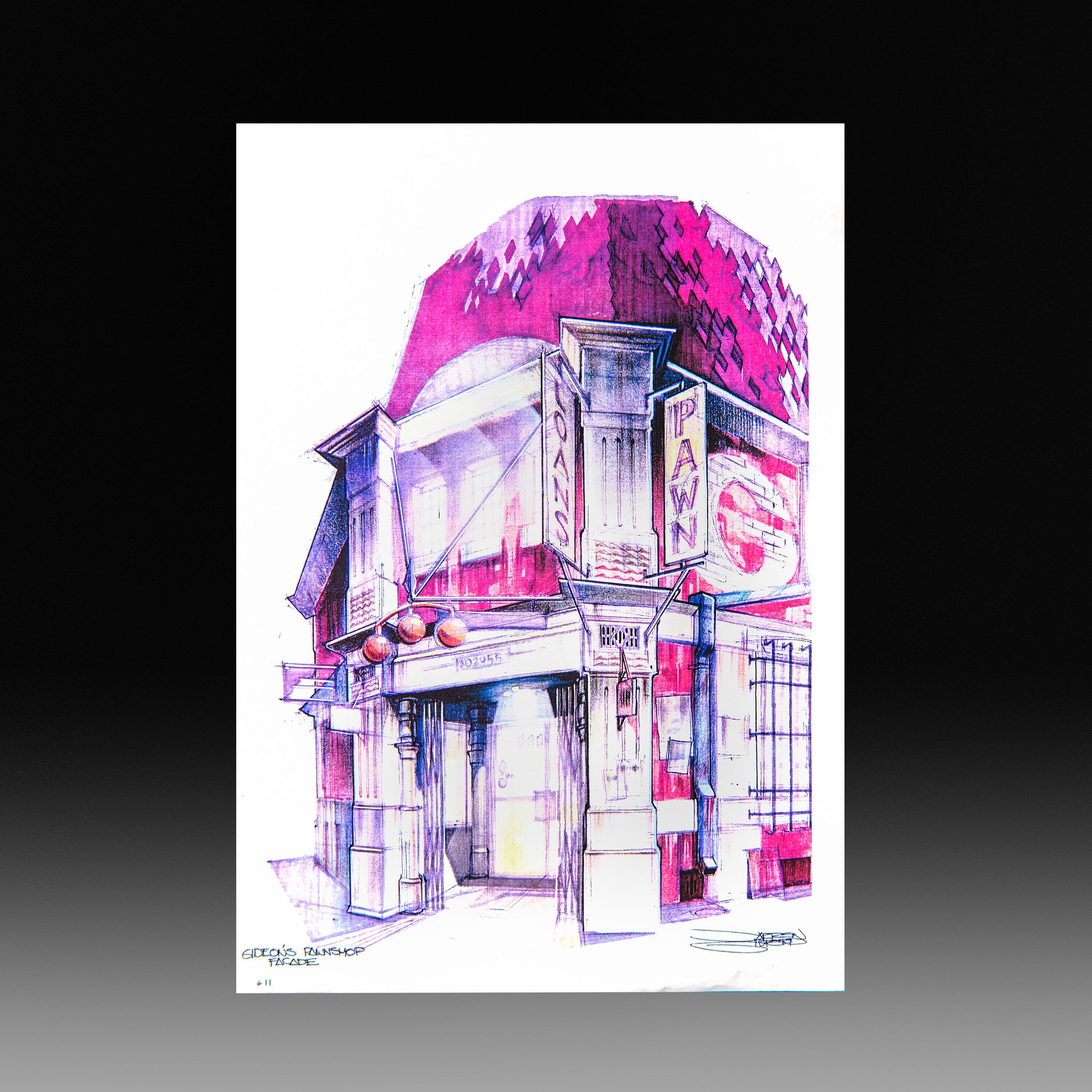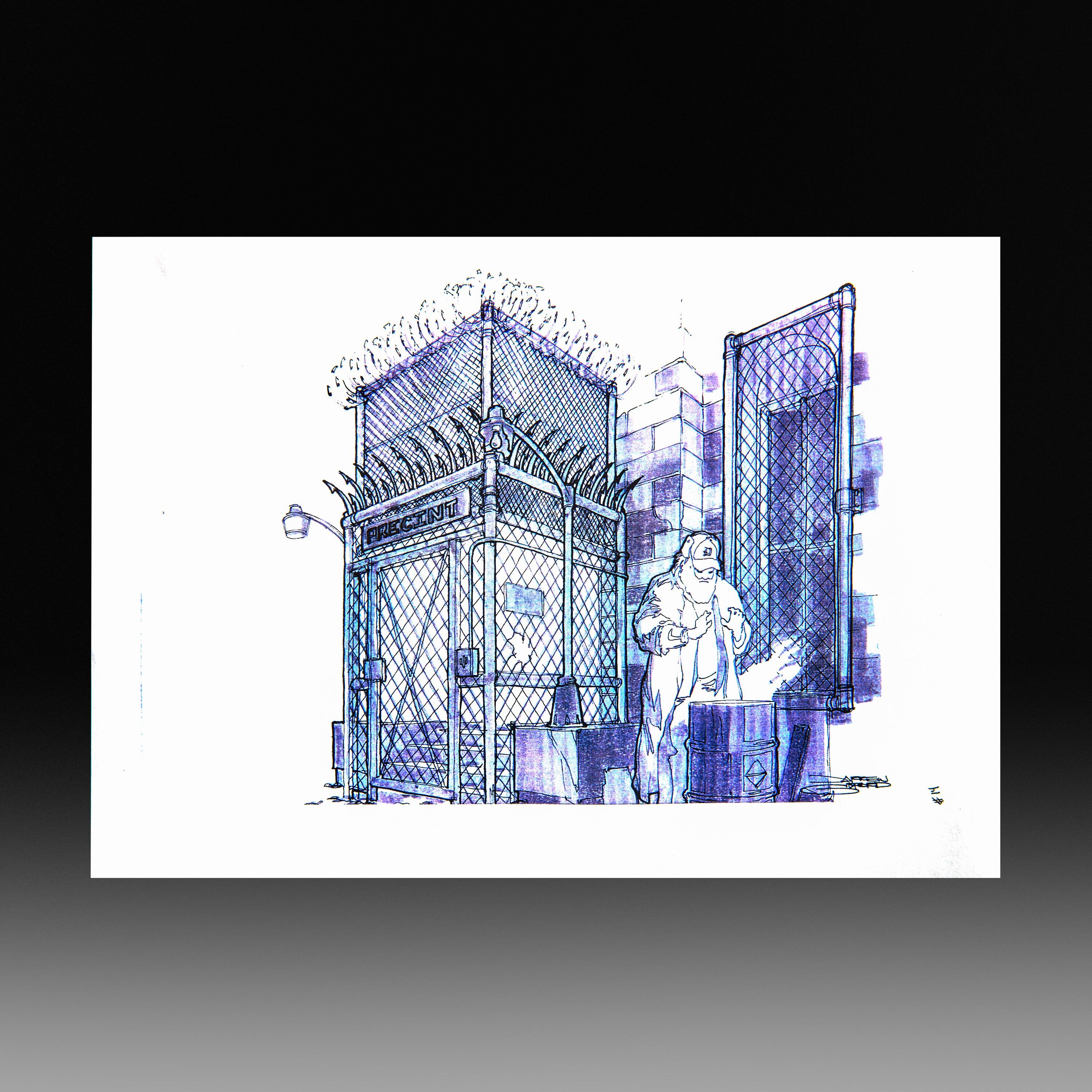 There are no reviews for this product.
Leave a review
Product Description
Four stunning printed concept artworks from the production of Alex Proyas' action fantasy, 'The Crow', starring Brandon Lee. 
This collection showcases Gideon's Pawn Shop. Following his resurrection, Eric Draven (Brandon Lee) tracks down Tin Tin, one of the gang members who was responsible for his death and the murder of his fiancée, Shelley (Sofia Shinas). He stylishly dispatches Tin Tin and is led by the crow to Gideon's Pawn Shop, where Tin Tin previously pawned Shelley's engagement ring. Eric forces Gideon to return the ring and blows up his shop in a spectacular act of retribution. He leaves Gideon alive, however, so he can warn the other confederates of their impeding fate.
The remaining board shows a street scene with a man warming his hands by a fire in a metal drum.

This set of four printed artworks originated with production secretary Cindy J. Gray. They are all numbered. Others feature the printed signatures of their artists, including celebrated illustrator, Darren Gilford. They exhibit some staining, edge wear, and crease lines throughout but are in good production-used condition overall and are perfect for framing.
There are no reviews for this product.
Leave a review
Additional Information
Product Data

Dimensions: 

Dimensions (each): 42 cm x 30 cm (16.5" x 11.75")

Cat No:

KM0794D

More Information

The Crow is dedicated to Brandon Lee and his fiancée, Eliza Hutton.
Why not recommend this product to a friend…
You will receive 10 Reward Points for every £1.00 your friend spends on their initial order.
Your friend will also receive a 5% discount off their first order.
LOGIN TO REFER YOUR FRIEND