The Crow - Production Printed Storyboards and Production Binder
The Crow - Production Printed Storyboards and Production Binder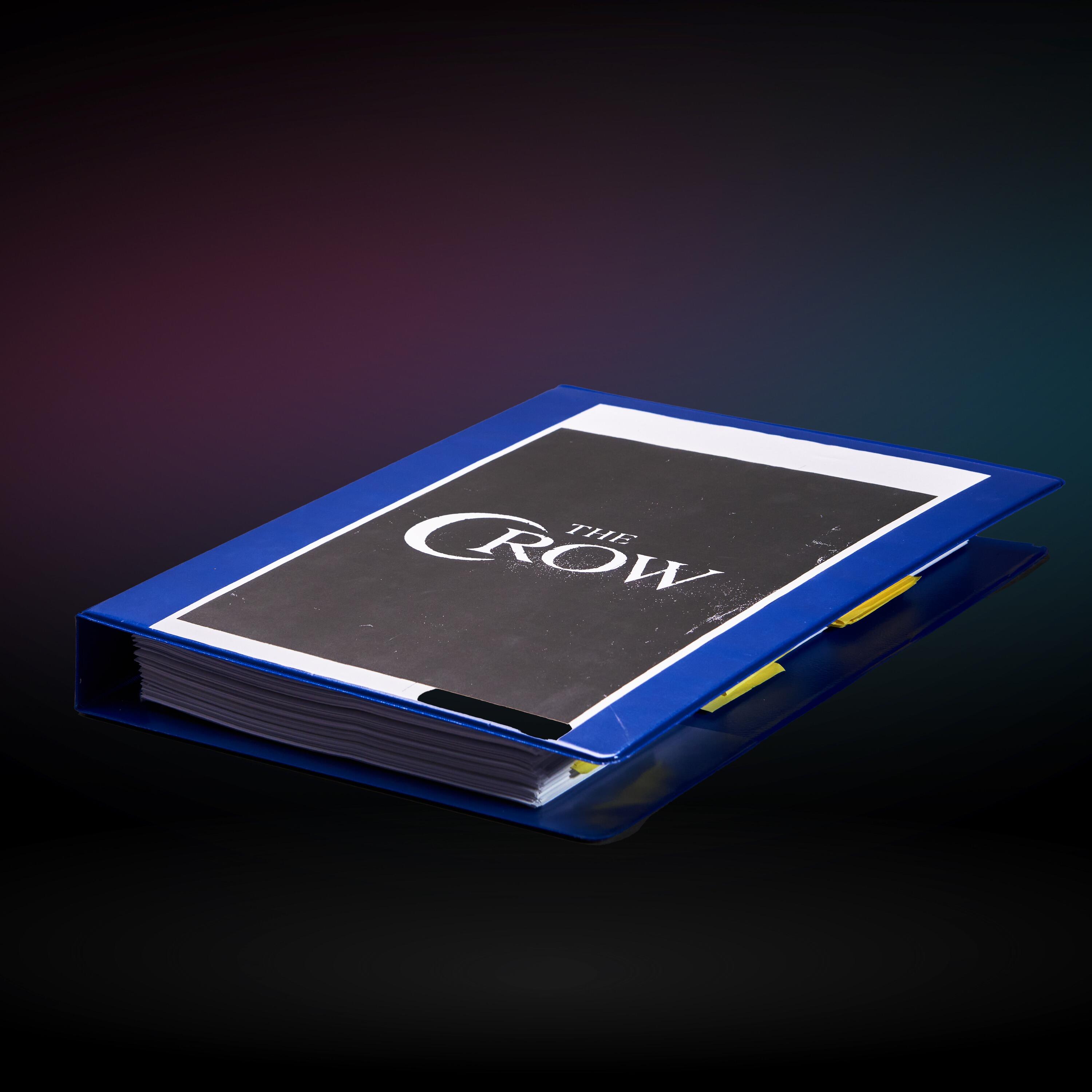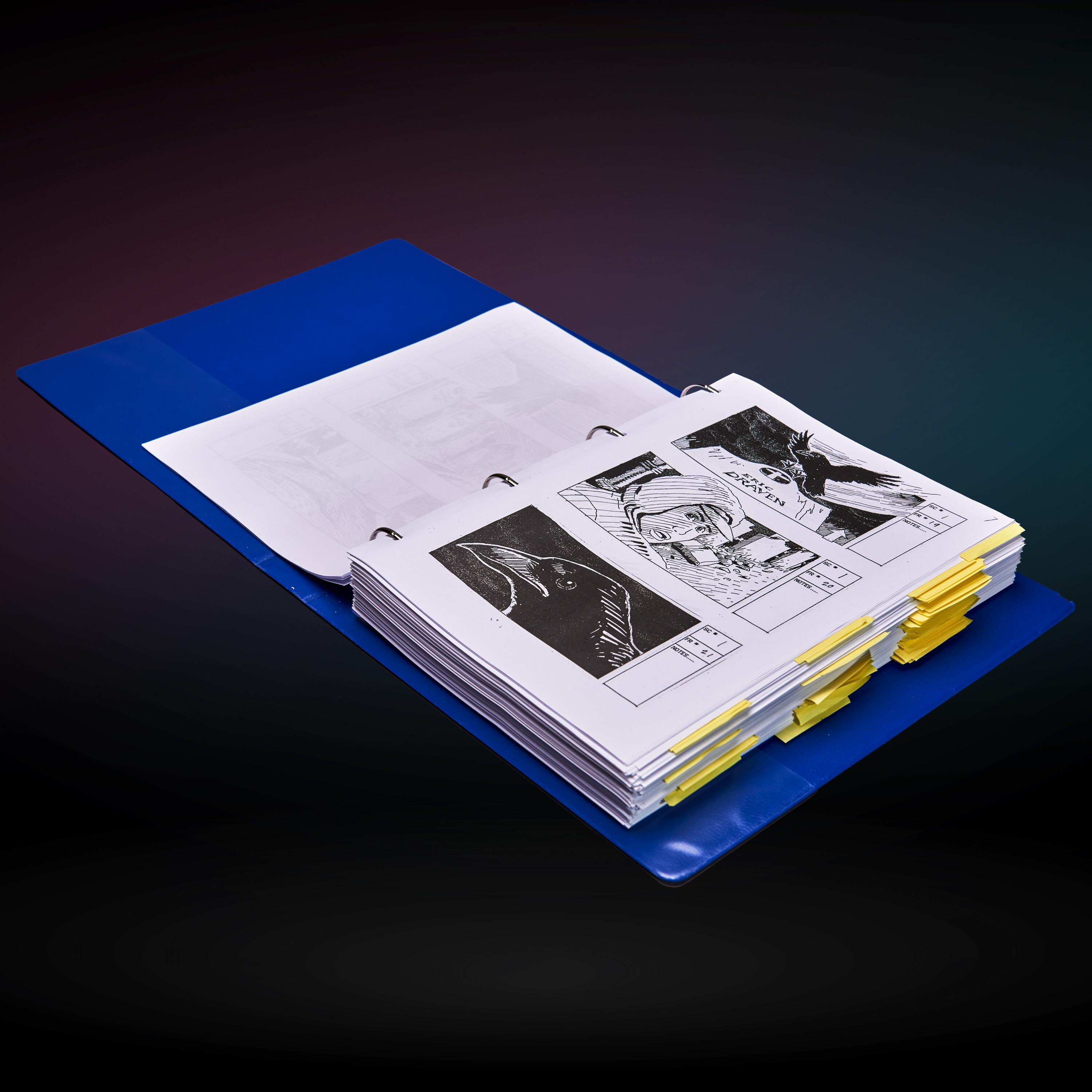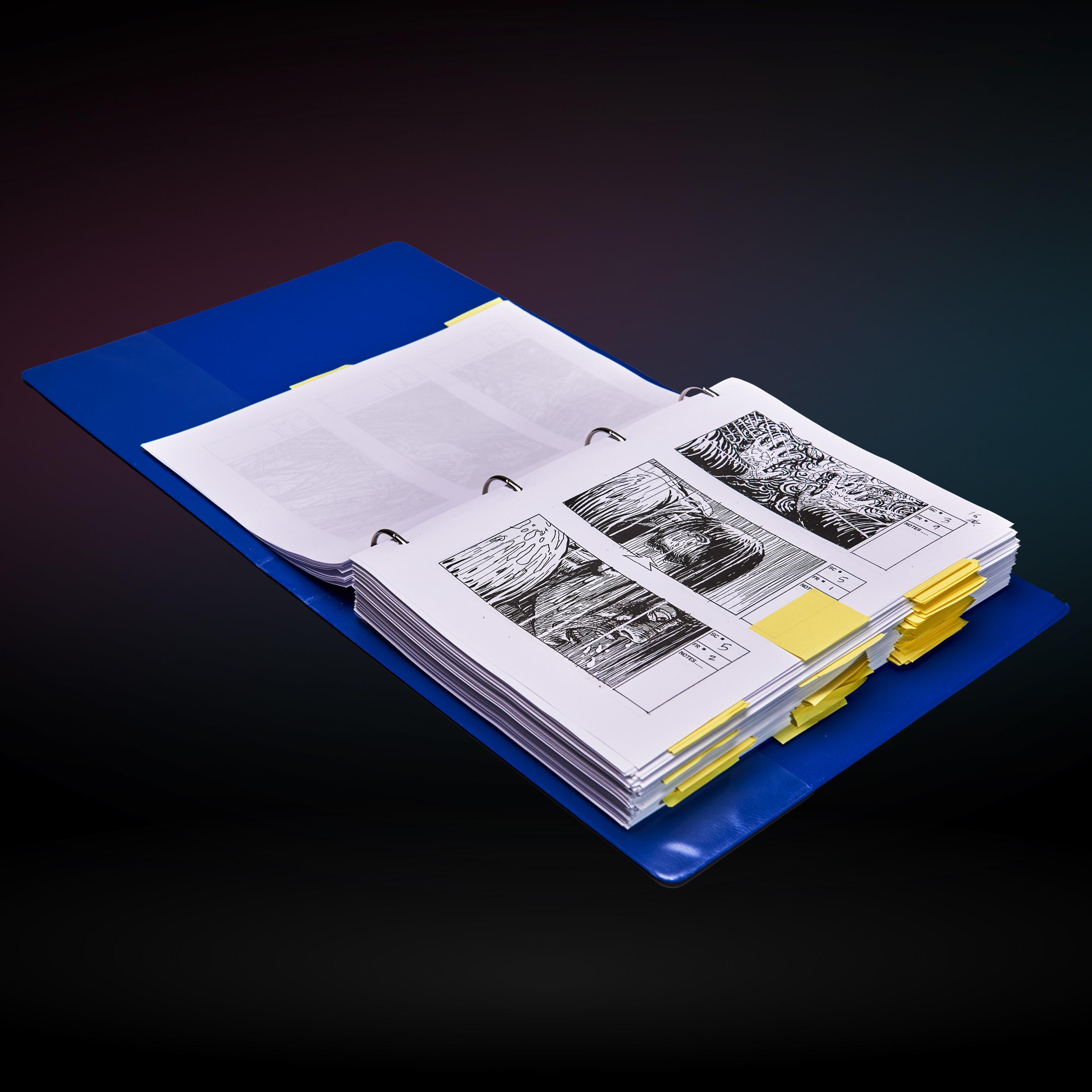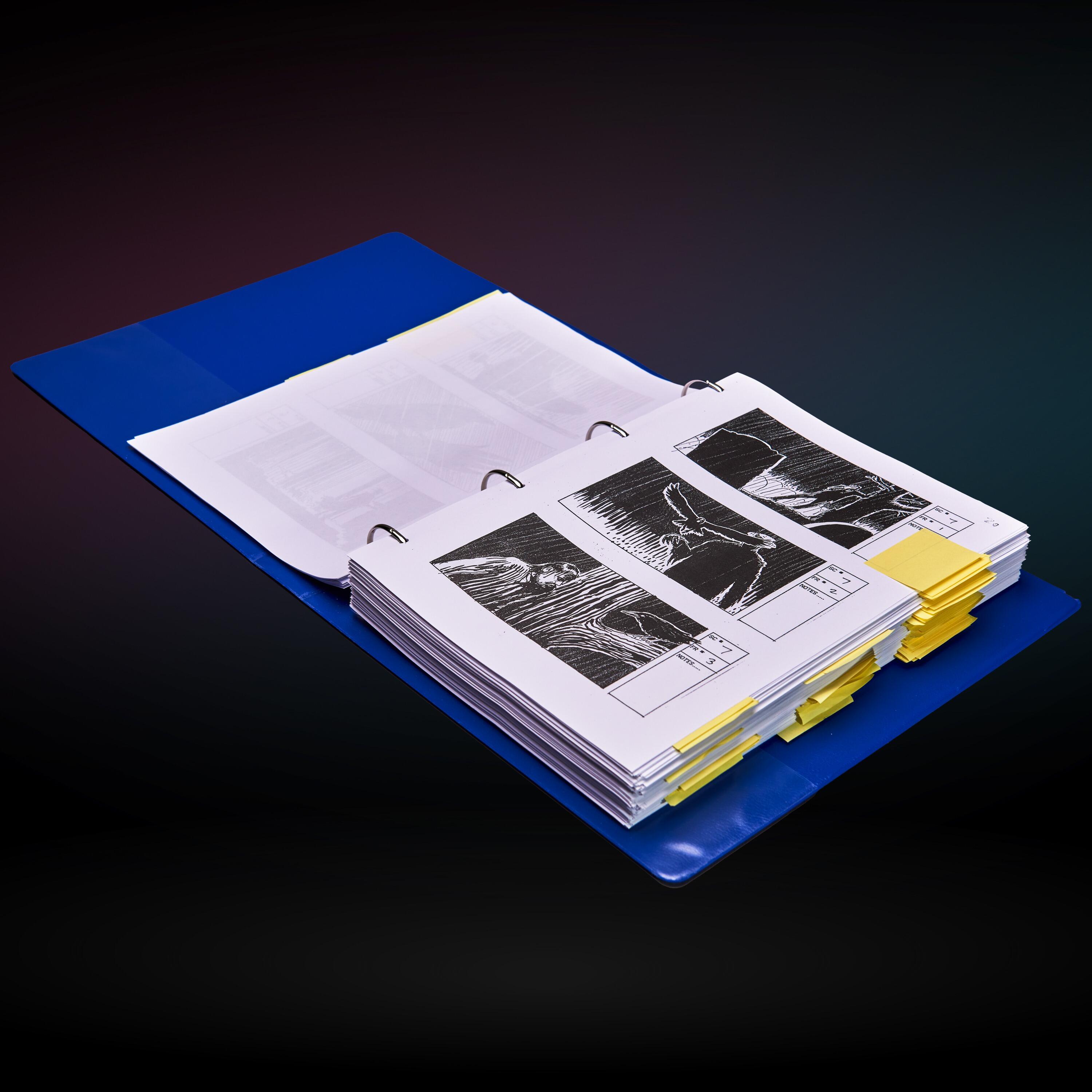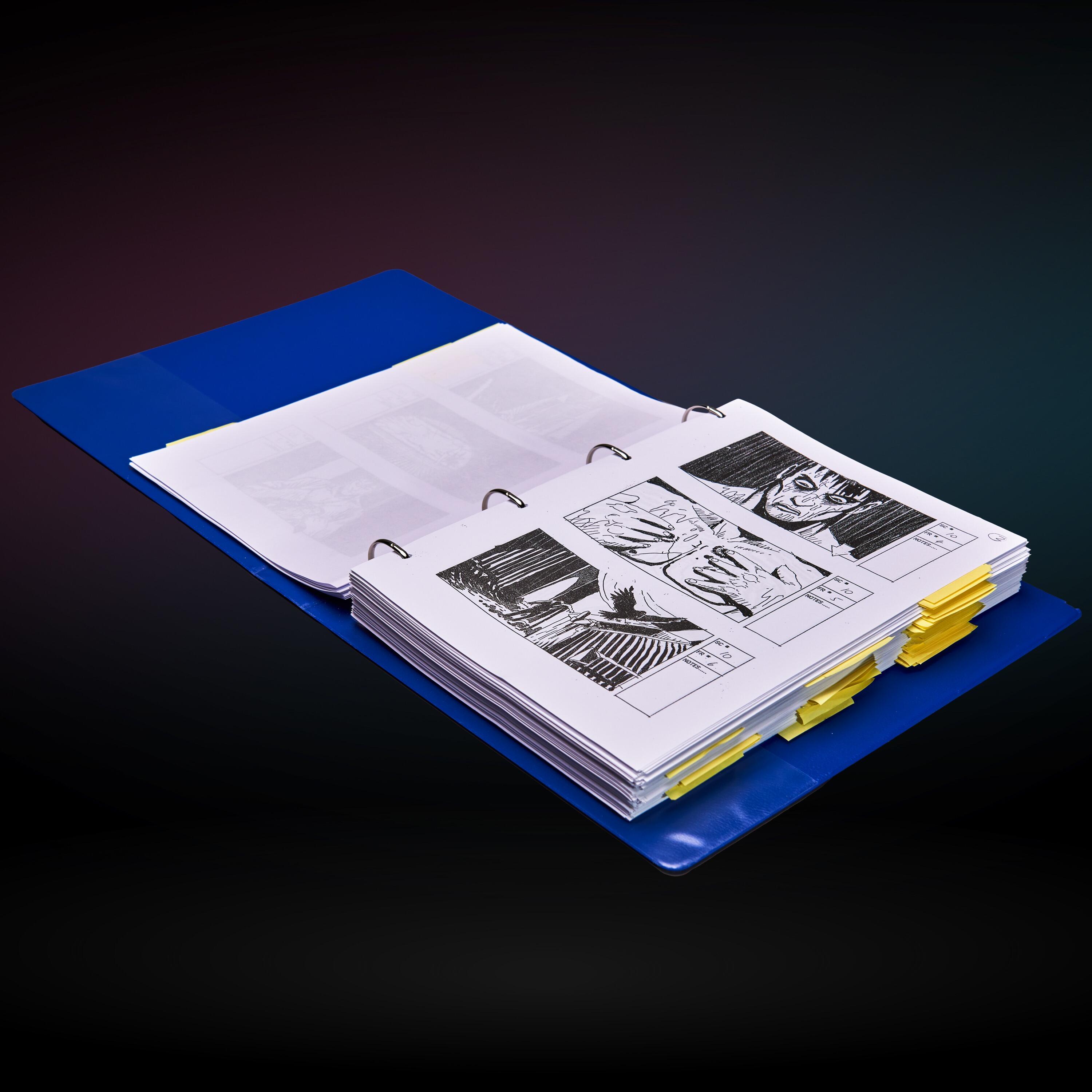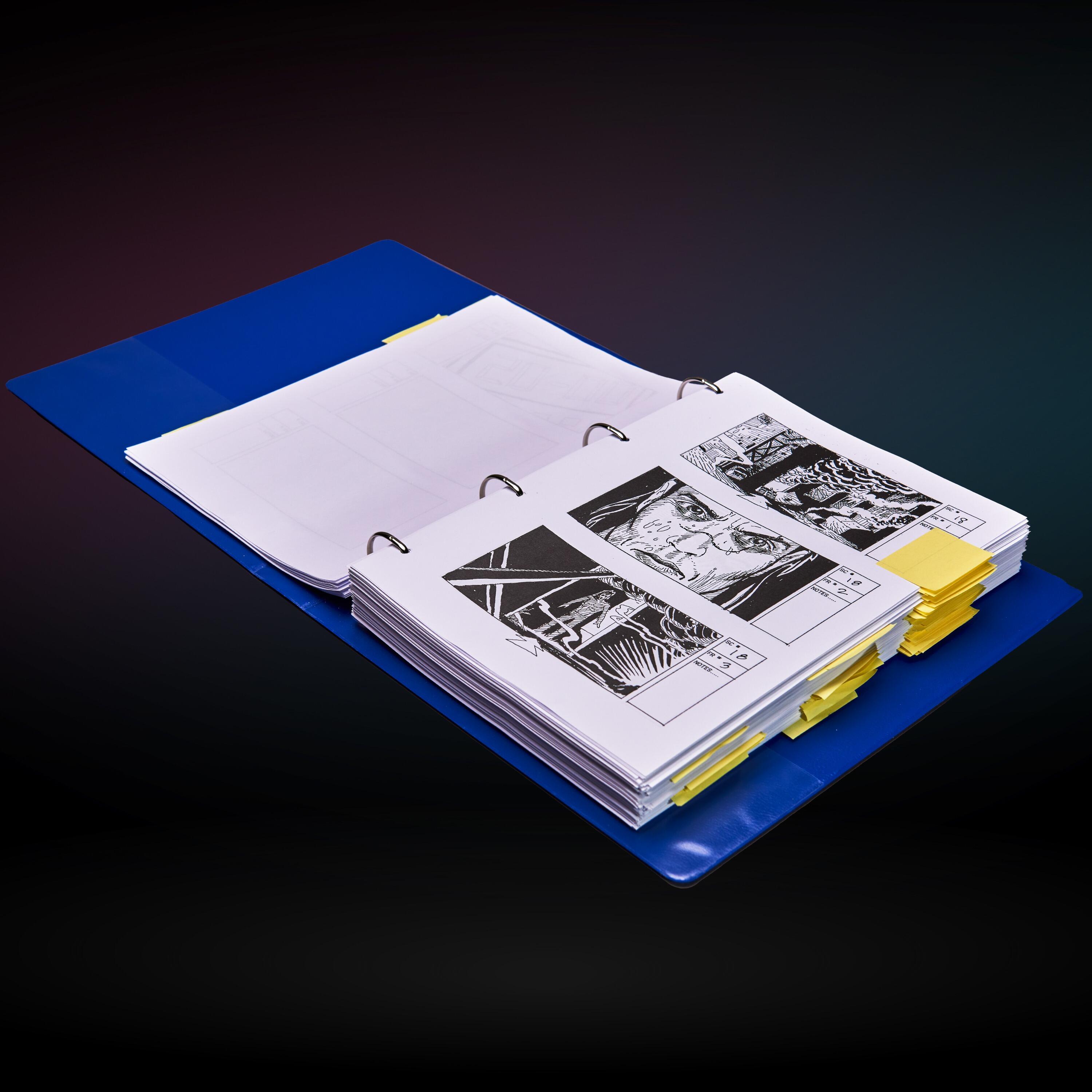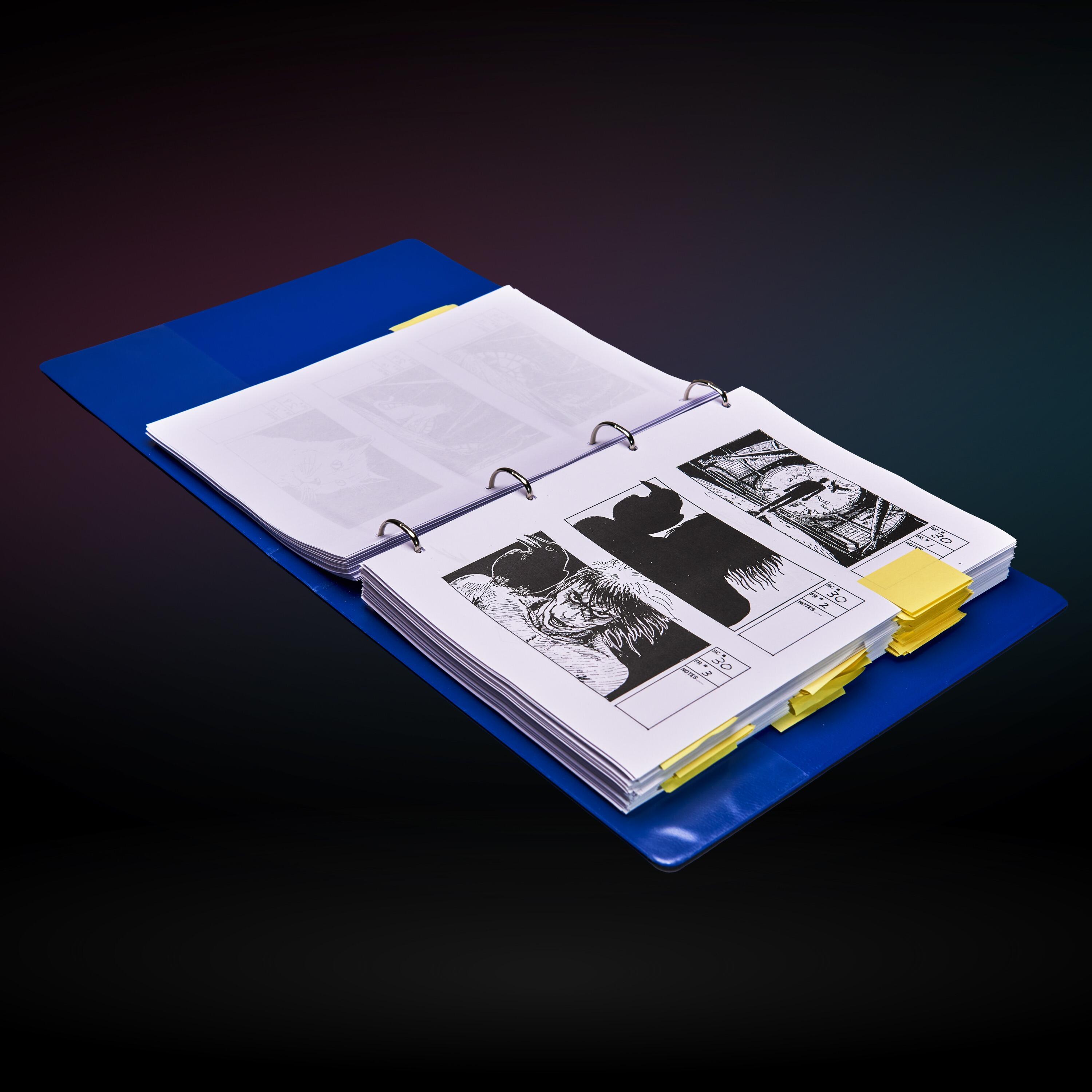 There are no reviews for this product.
Leave a review
Product Description
Celebrate Brandon Lee's final movie with this amazing binder of printed production-storyboards from director Alex Proyas' iconic gothic action-horror, 'The Crow', released in 1994.
The film's art department rendered storyboards detailing every frame of the film, which were then printed and distributed to the various production departments in binders.
This highly desirable blue vinyl, four-ring binder features a cover-page with the production logo in white against black. Inside are 338 printed single-sided pages of evocative black and white storyboards. Each board features a scene and frame number, and several pages include yellow adhesive notes affixed during production. Several pages exhibit minor tears from handling, although the folder and the storyboard content are in good overall condition.
Based on James O'Barr's beloved comic of the same name, 'The Crow' follows the supernatural adventures of Eric Draven, a rock musician resurrected from the dead to seek vengeance against the gang who murdered him and his fiancée. The production was devastated by tragedy, when lead-actor, Brandon Lee - son of martial arts legend, Bruce Lee - was fatally wounded by a partially-loaded gun during filming. When Paramount Pictures pulled out of the production following Lee's death, Miramax bought the rights and completed the film using a combination of script revisions, stunt doubling and CGI. - a process made much easier by the fact Brandon Lee had completed the majority of his scenes at the time of his tragic passing. The finished film turned out to be an acting showcase for Brandon Lee and has gone on to become a cult-classic with fans across the world.
This item comes with a Certificate of Authenticity.
There are no reviews for this product.
Leave a review
Additional Information
Product Data

Dimensions: 

31.75cm x 28cm x 5cm (12.5" x 11" x2")

Cat No:

KM0793
Why not recommend this product to a friend…
You will receive 10 Reward Points for every £1.00 your friend spends on their initial order.
Your friend will also receive a 5% discount off their first order.
LOGIN TO REFER YOUR FRIEND