'X2: X-Men United' Lady Deathstrike (Kelly Hu) Costume
'X2: X-Men United' Lady Deathstrike (Kelly Hu) Costume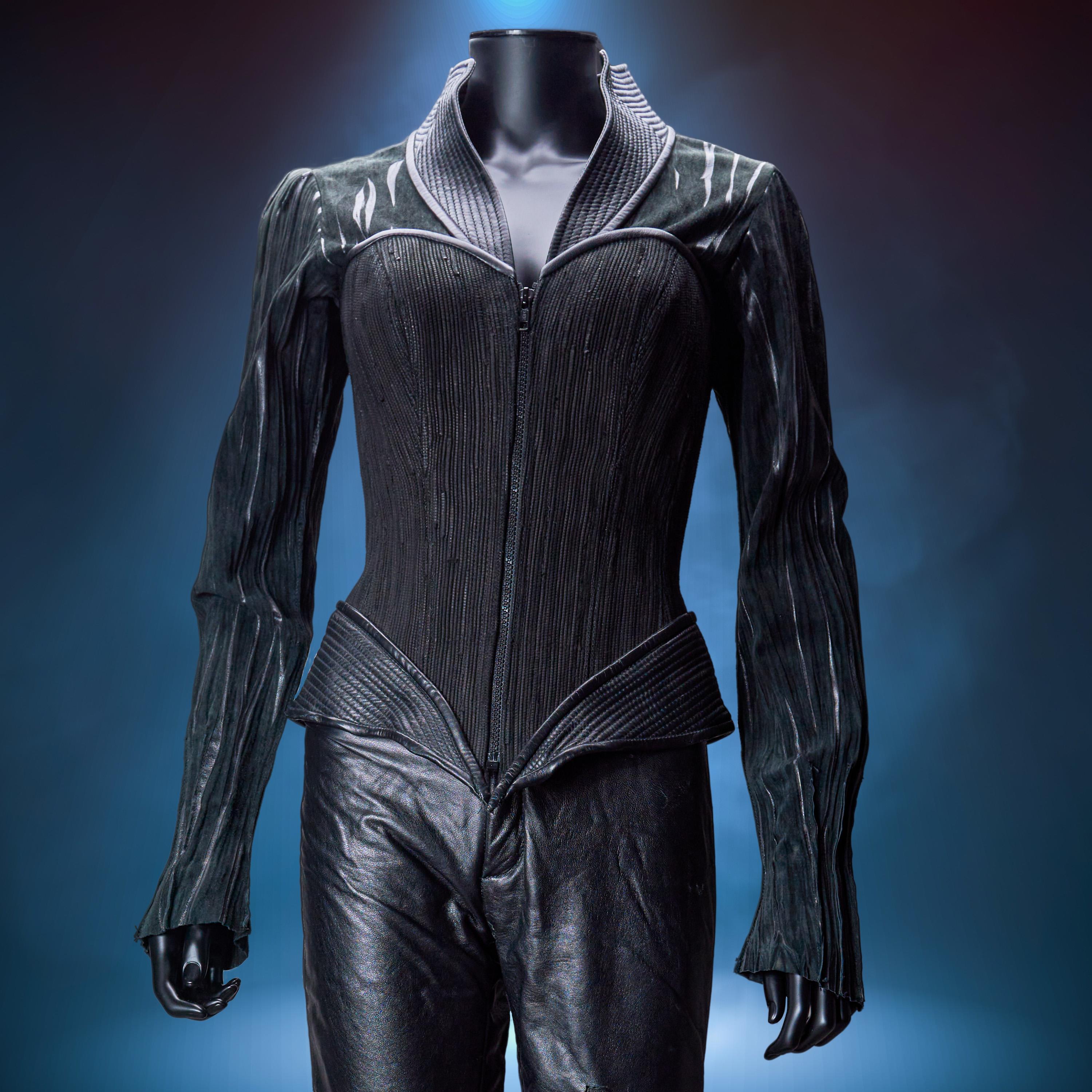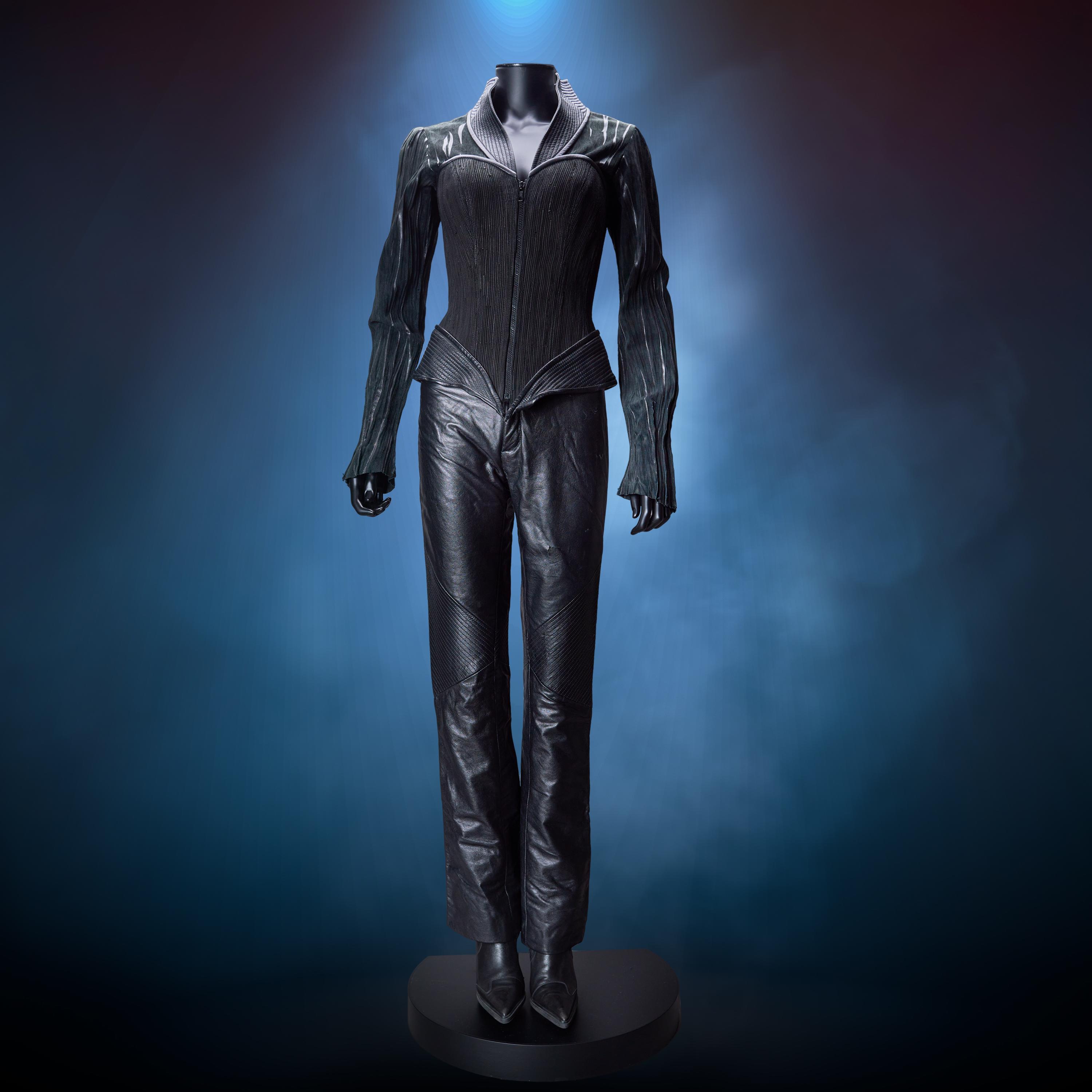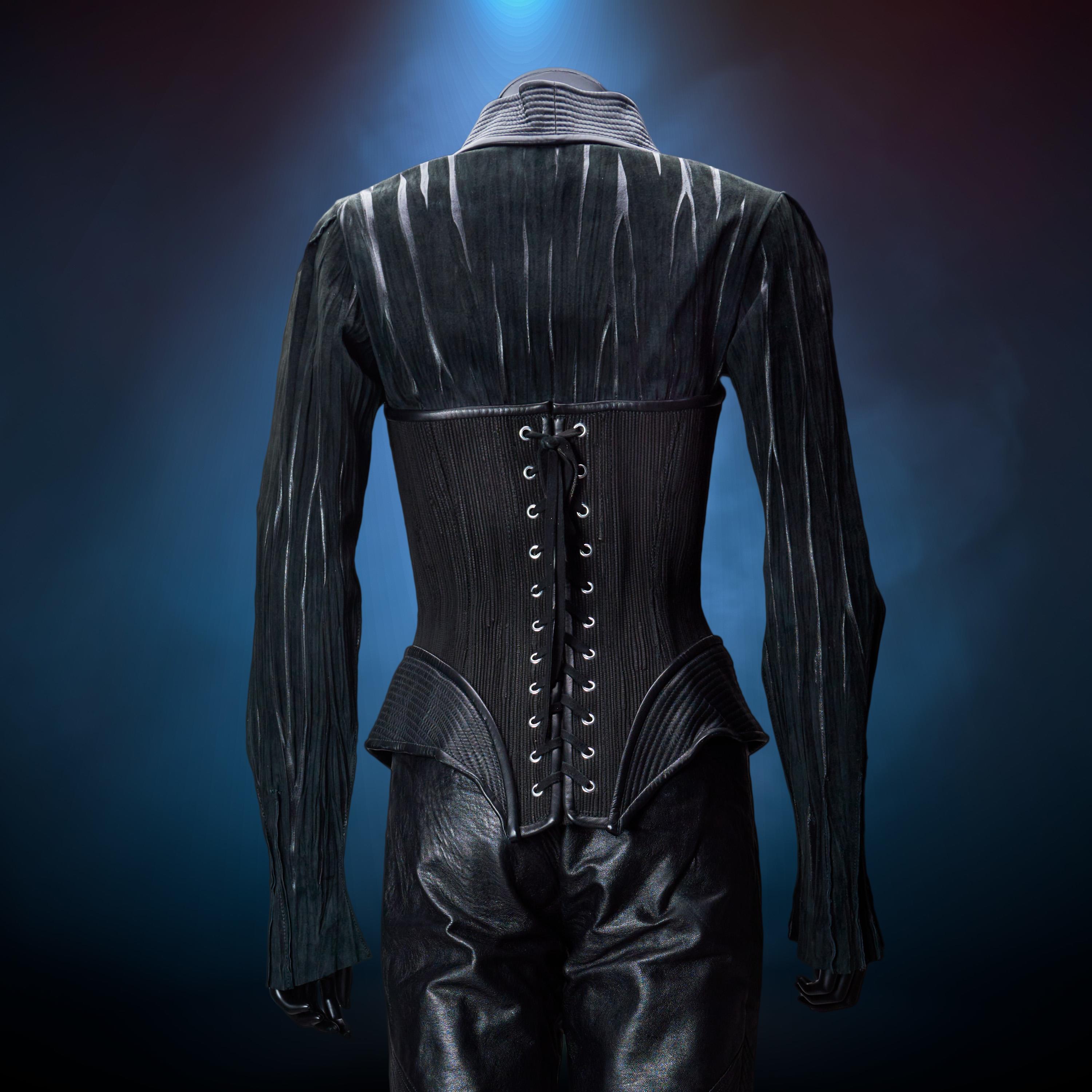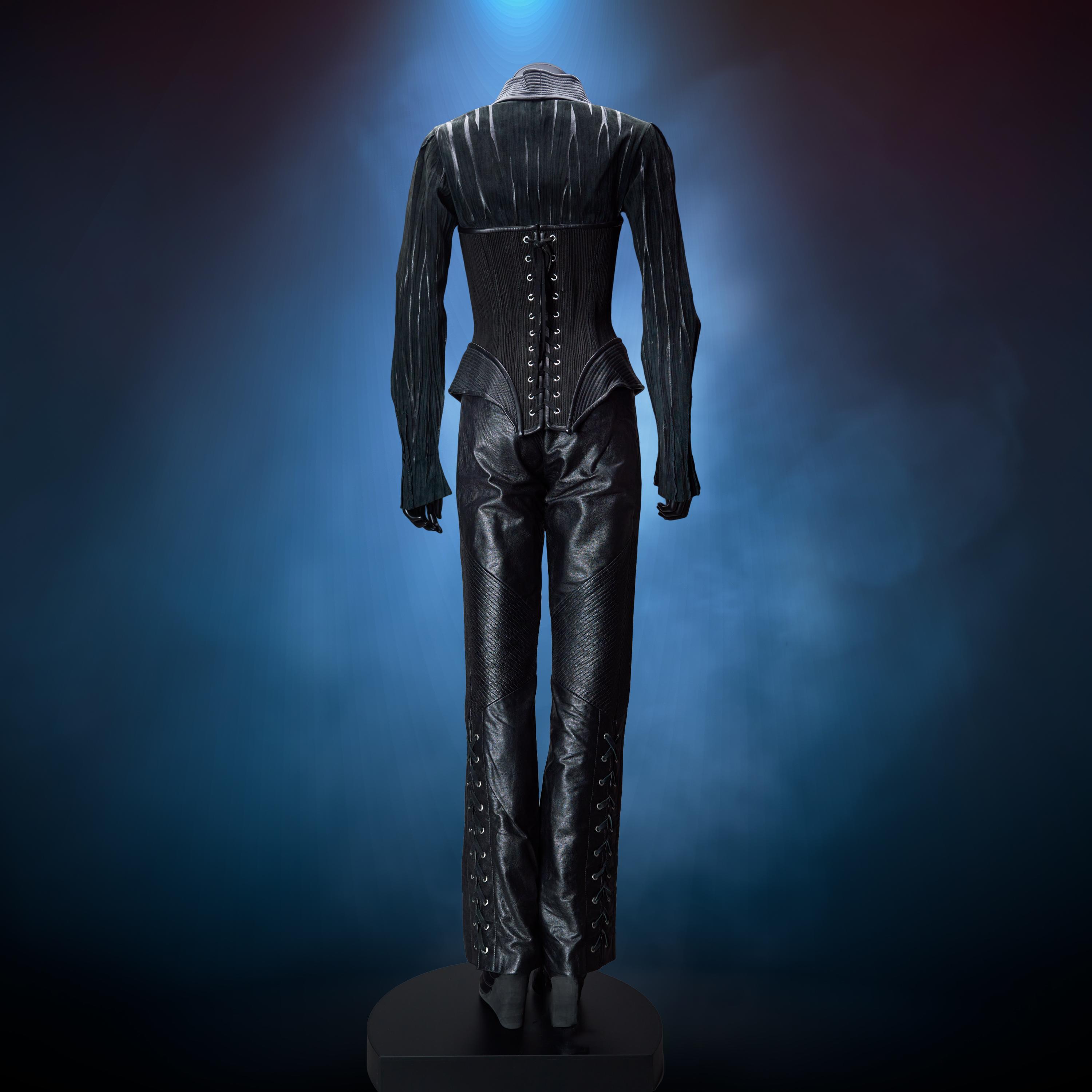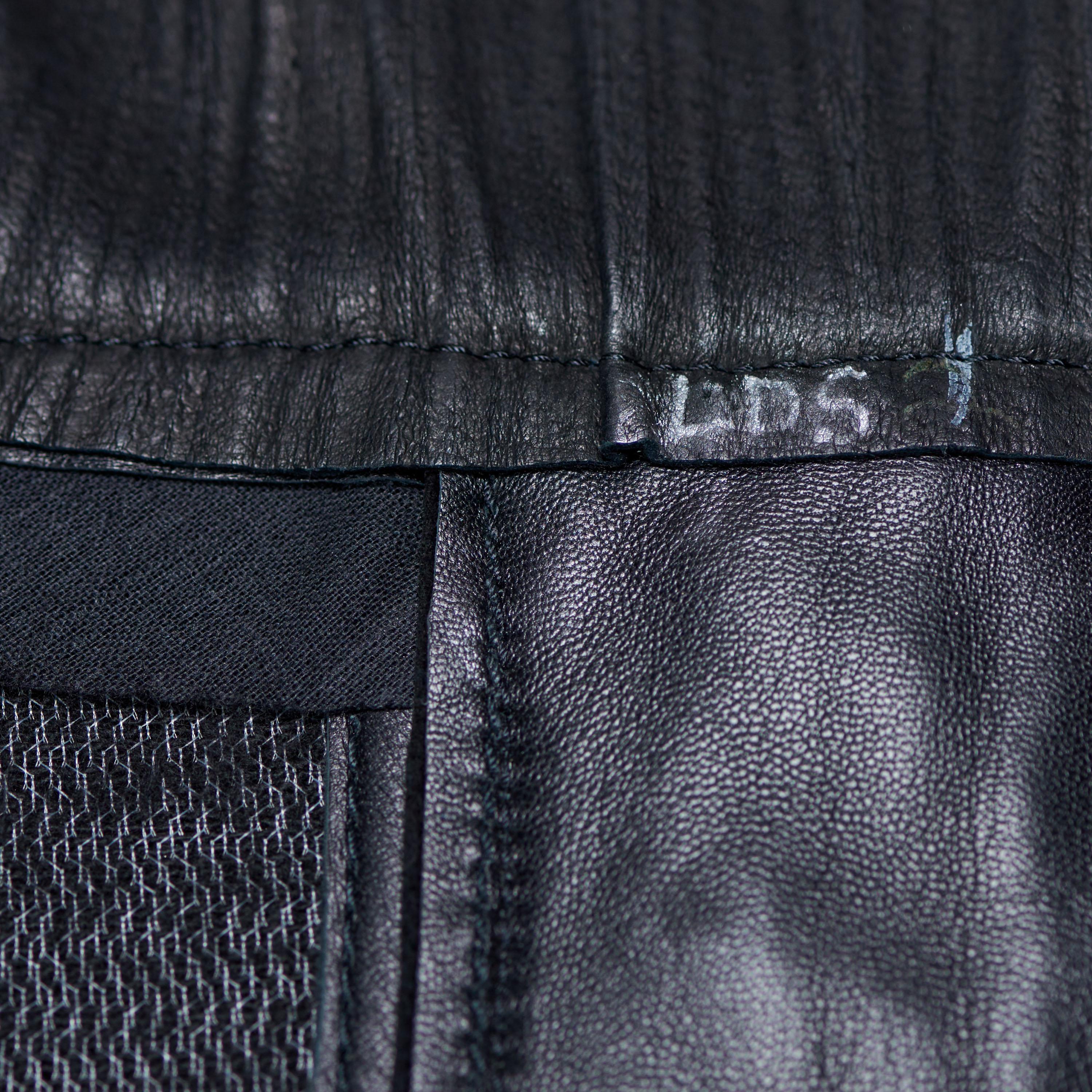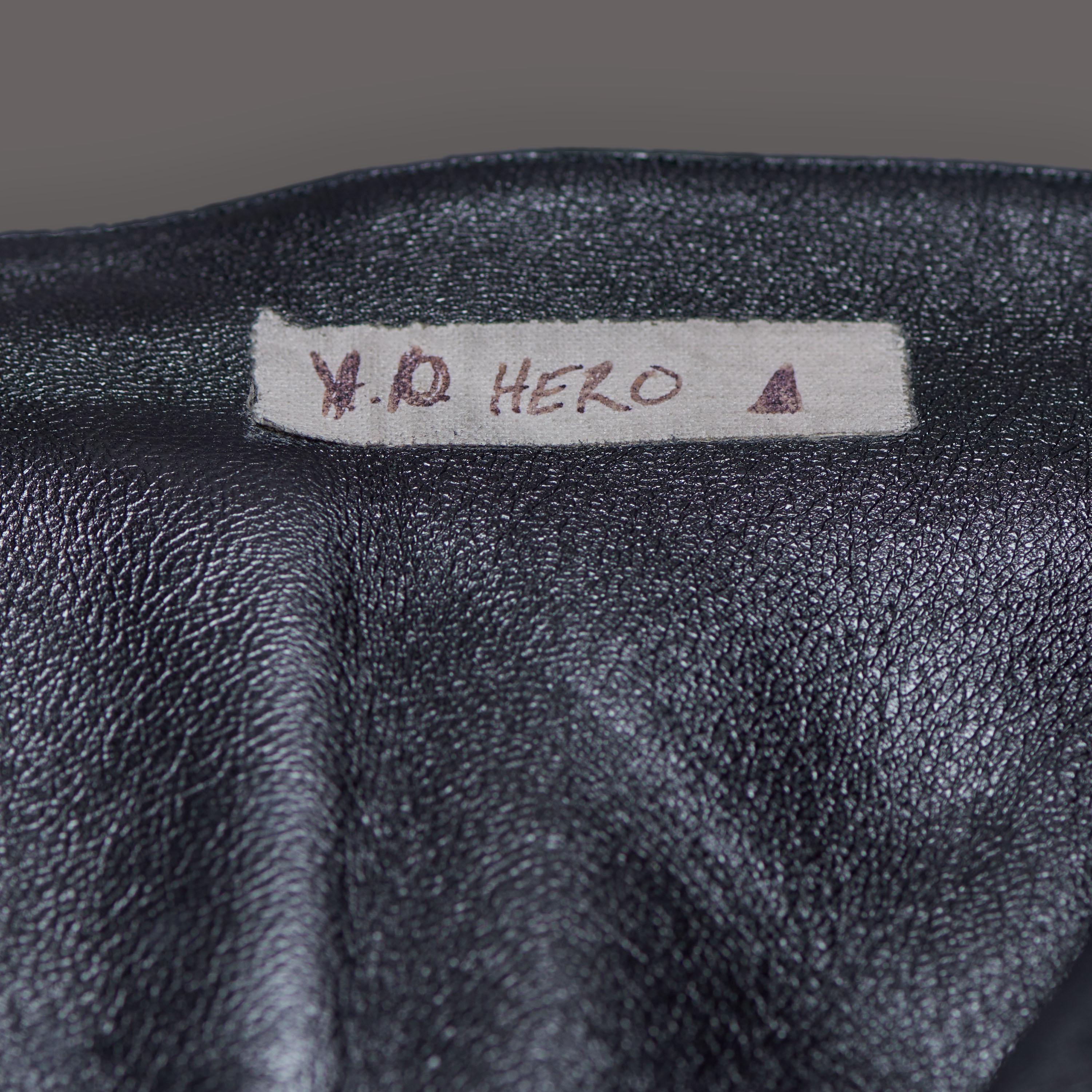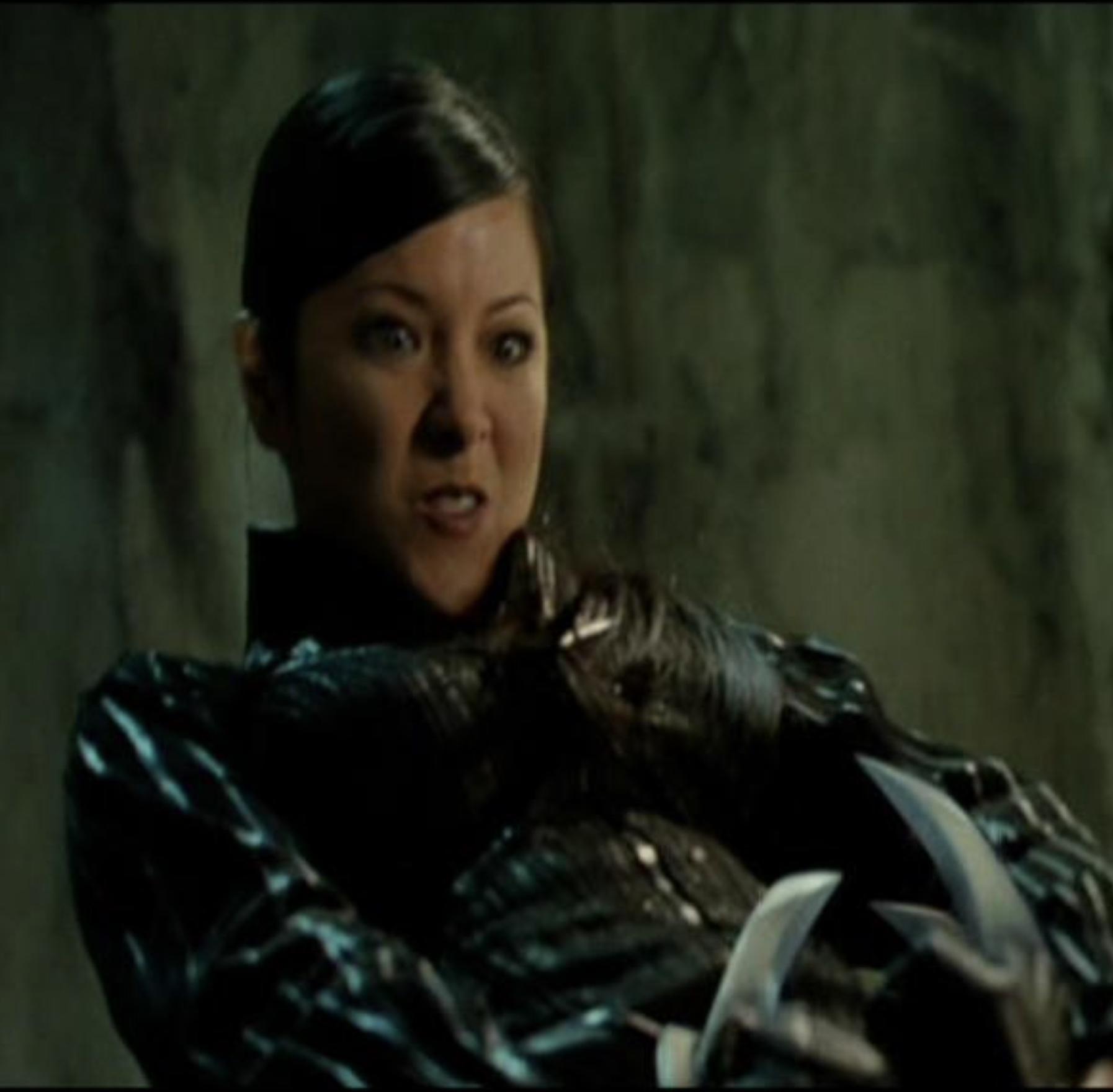 There are no reviews for this product.
Leave a review
Product Description
We are delighted to present this wonderfully evocative Lady Deathstrike costume from director Bryan Singer's X-Men sequel, 'X2: X-Men United'. In the film, the deadly mutant, Yuriko Oyama (Kelly Hu), wore her Lady Deathstrike costume, whilst she attacked Wolverine (Hugh Jackman), under the control of William Stryker (Brian Cox), using long Adamantium fingernails .
Created by costume designer, Louise Mingenbach, this outfit consists of a black suede zippered jacket with a leather collar and lace-up detailing running down the back. It features corset-styled boning around the waist, which is marked "LDS" on the interior. Black leather pants with lace-up detailing from the knee to the ankle (marked "LDS HERO 8") and a pair of black, pointed leather-heeled boots (marked "Y.O. HERO") complete the ensemble. It exhibits a large tear by the right side of the waist on the pants but is otherwise in very good production-used condition. 
This item comes with a Certificate of Authenticity.
Mannequin and stand not included.
Released on April 24th, 2003, in the United Kingdom, 'X2: X-Men Re-United' stars Patrick Stewart, Hugh Jackman, Ian McKellen, Famke Janssen, James Marsden, Rebecca Romijn-Stamos, Brian Cox, Kelly Hu and Anna Paquin. In 2006, Empire Magazine heralded X2 as "the best comic book movie of all time!".
There are no reviews for this product.
Leave a review
Additional Information
Product Data
More Information

The story premise for 'X2: X-Men United' was influenced by two Marvel Comics storylines entitled 'God loves, Man kills' and 'Return to Weapon X'.
Why not recommend this product to a friend…
You will receive 10 Reward Points for every £1.00 your friend spends on their initial order.
Your friend will also receive a 5% discount off their first order.
LOGIN TO REFER YOUR FRIEND