Production Ephemera Display Showcase - Finding Neverland
Production Ephemera Display Showcase - Finding Neverland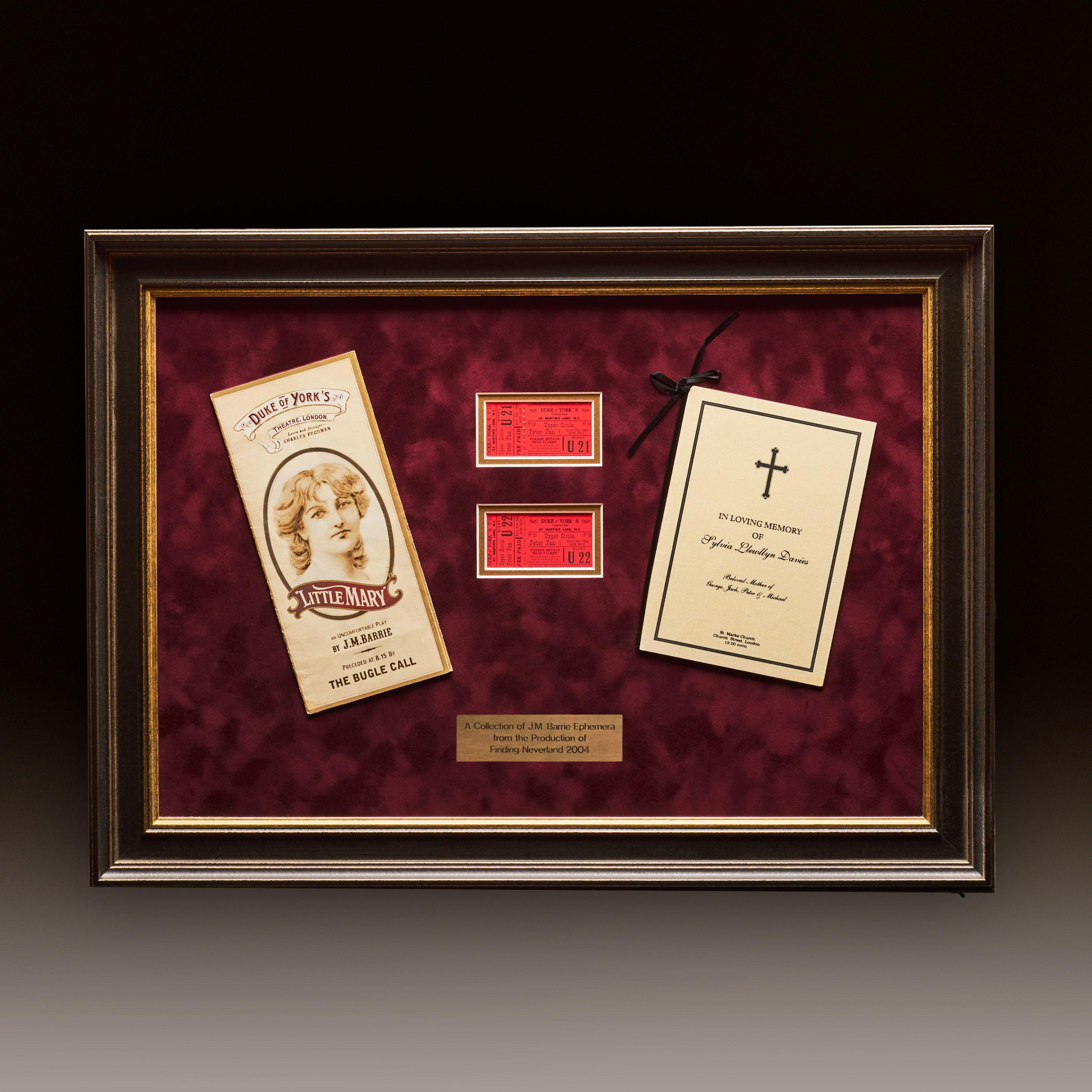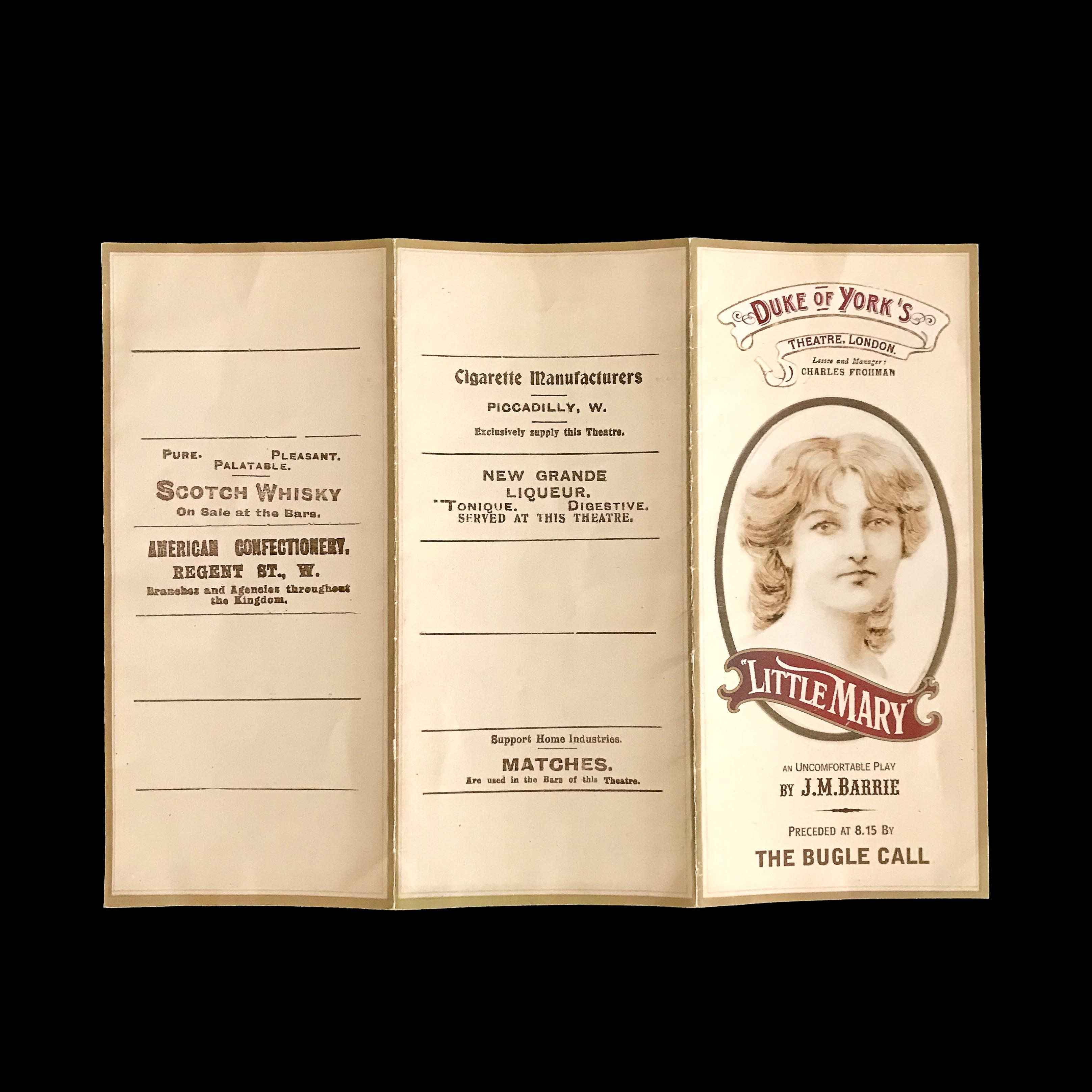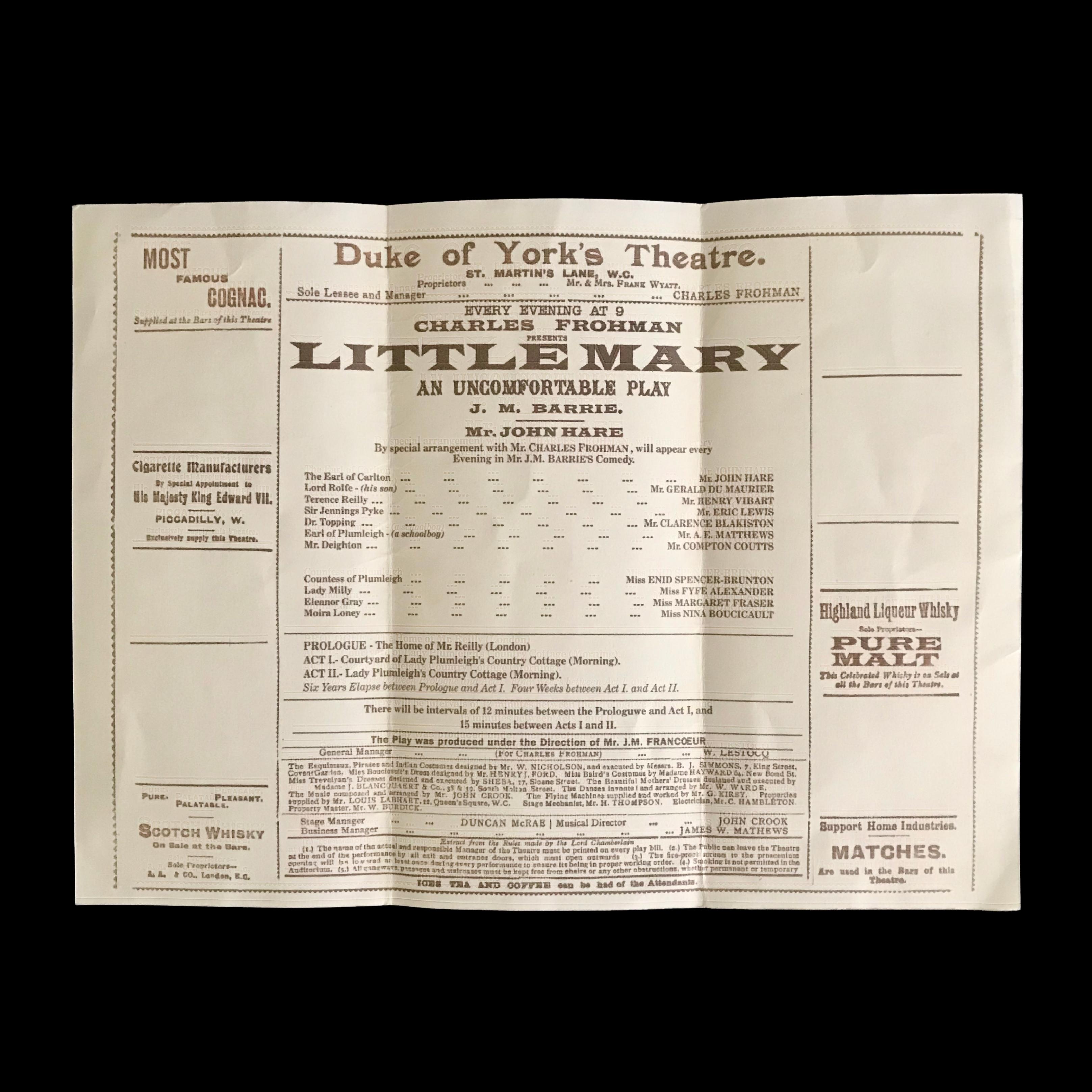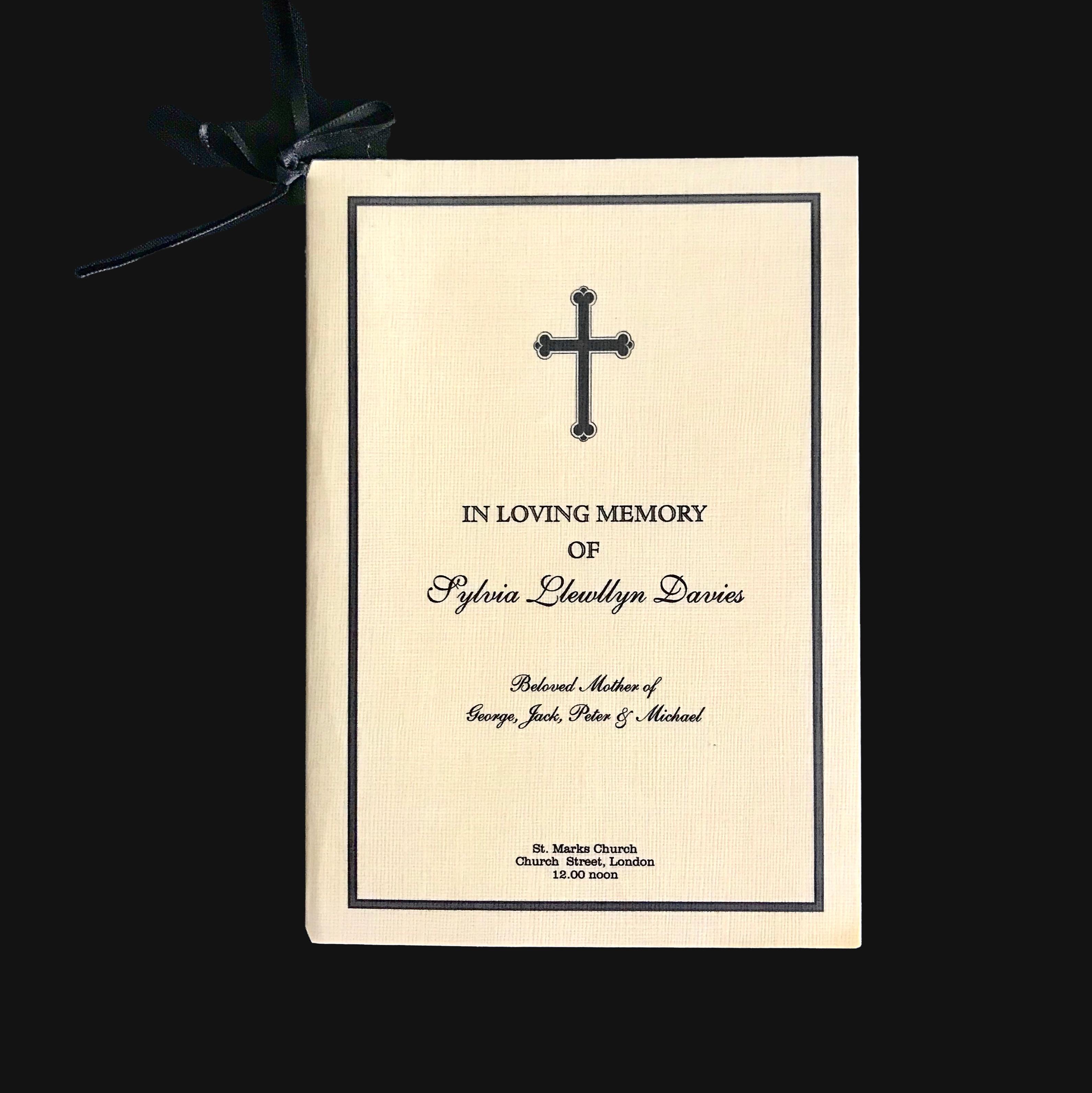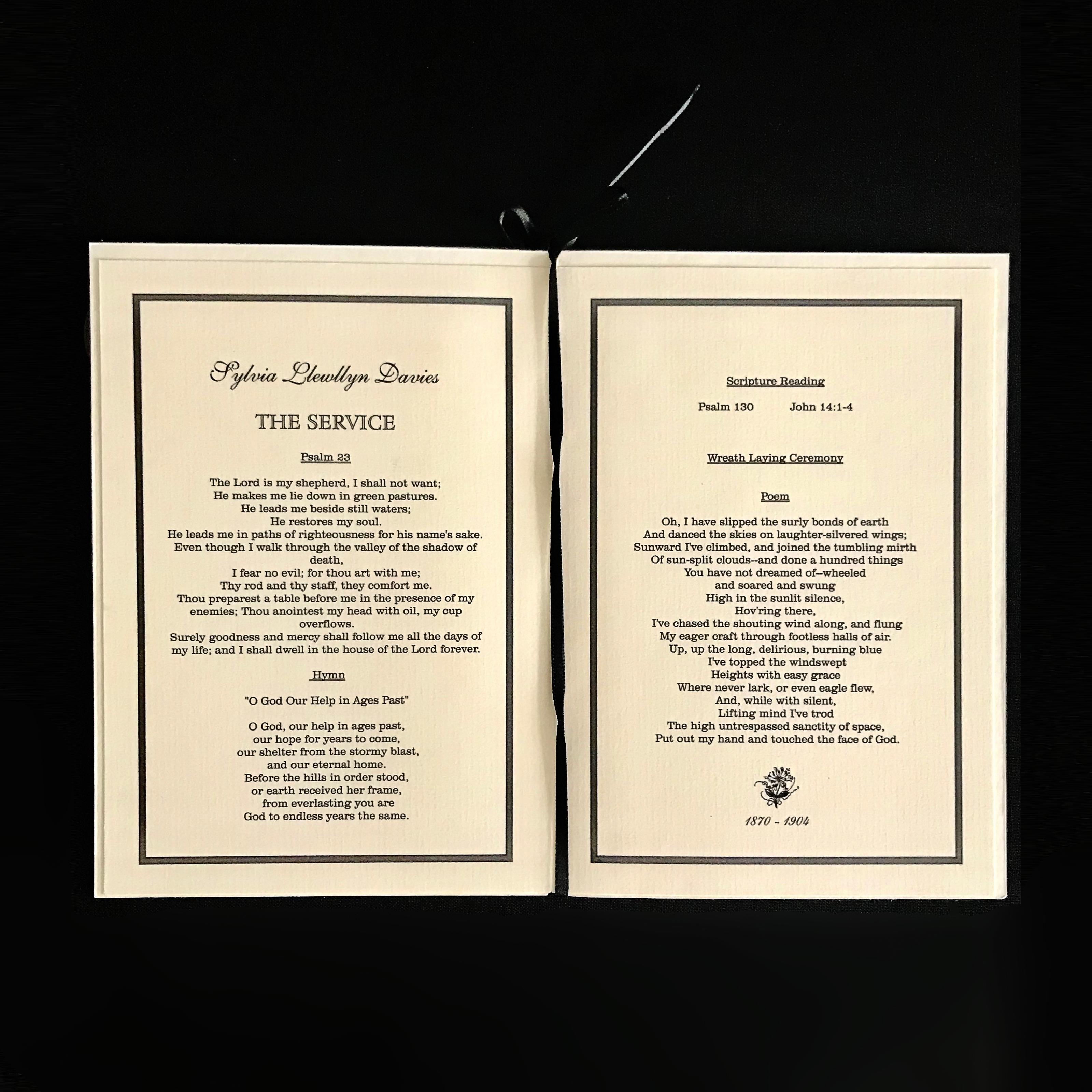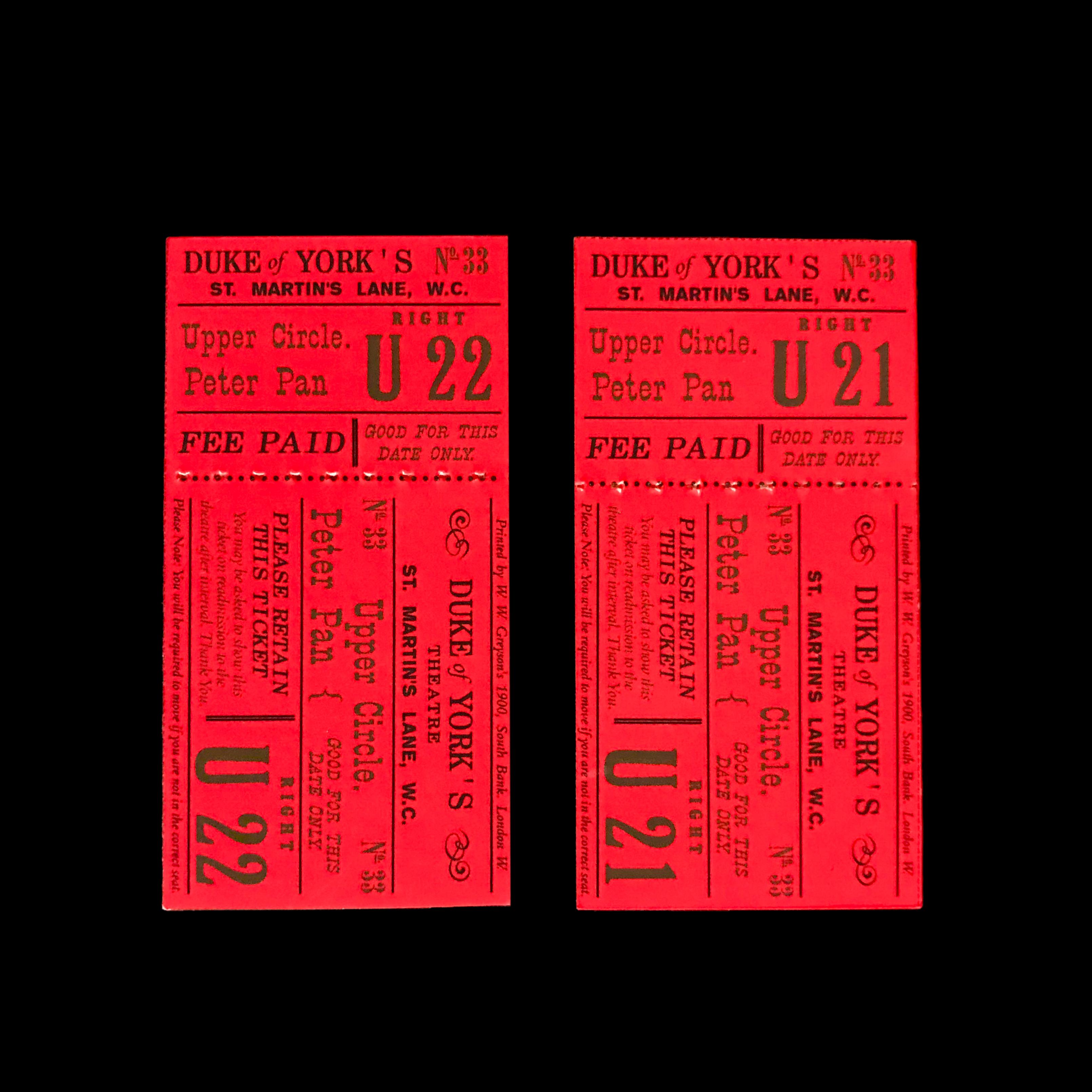 There are no reviews for this product.
Leave a review
Product Description
A beautiful framed display-showcase for articles of production ephemera from 'Finding Neverland'.
This charming account of a period in the life of author J.M. Barrie (Johnny Depp) reveals the real relationships and events that served as the basis for the author's most iconic work, "Peter Pan." It was released in the UK on October 17th, 2004, and is one of the most beloved films in British movie history.
Directed by Marc Forster and starring Johnny Depp, Kate Winslet, Dustin Hoffman, Julie Christie and Freddie Highmore, 'Finding Neverland' was nominated seven times at the 77th Academy Awards, including 'Best Picture' and 'Best Actor' for leading man, Johnny Depp.
Please check out the 'More Information' tab below to read additional details about the individual items contained in this desirable and highly collectable bespoke display...
There are no reviews for this product.
Leave a review
Additional Information
Product Data

Dimensions:

22 x 16 Inches

Cat. No:

KM0676

More Information

The display features the following articles:

 1. A funeral card from the memorial service of Sylvia Llewelyn Davies, the character played by English rose, Kate Winslet (Titanic). Pieces such as this can be seen in the final scenes of the movie, when JM Barrie is heartbroken following Sylvias's passing, and the Llewelyn Davies children are mourning the loss of their beloved mother. Made from cream card, the cover is tastefully decorated with black flowing text, a retaining border and crucifix. The pages are bound together with a black ribbon. The interior is crafted in a matching style and details the order of the service, including the Psalms and readings. The card is generally in good condition.

2. A pair of tickets to the classic children's play, 'Peter Pan'. Each ticket features 'Peter Pan', the name of the famous play, and the venue, 'The Duke of York's Theatre', allocated seat number and other useful information for patrons. Each ticket is printed on red card, with black writing, and is in excellent condition.

3. A 'Little Mary' playbill. Early in the movie, we see J.M. Barrie's unsuccessful play, 'Little Mary', playing to an uninterested audience. The actors can be seen holding these small folded prop programmes. Printed on cream card, the piece is designed perfectly for the period, and contains all the salient information one might expect, including details about cast members, adverts, performance and venue details (The Duke of York's Theatre) and, of course, a prominent credit for the playwright, J. M. Barrie.
Why not recommend this product to a friend…
You will receive 10 Reward Points for every £1.00 your friend spends on their initial order.
Your friend will also receive a 5% discount off their first order.
LOGIN TO REFER YOUR FRIEND