Indiana Jones and The Last Crusade Rare Royal Premiere Ticket and Brochure
Indiana Jones and The Last Crusade Rare Royal Premiere Ticket and Brochure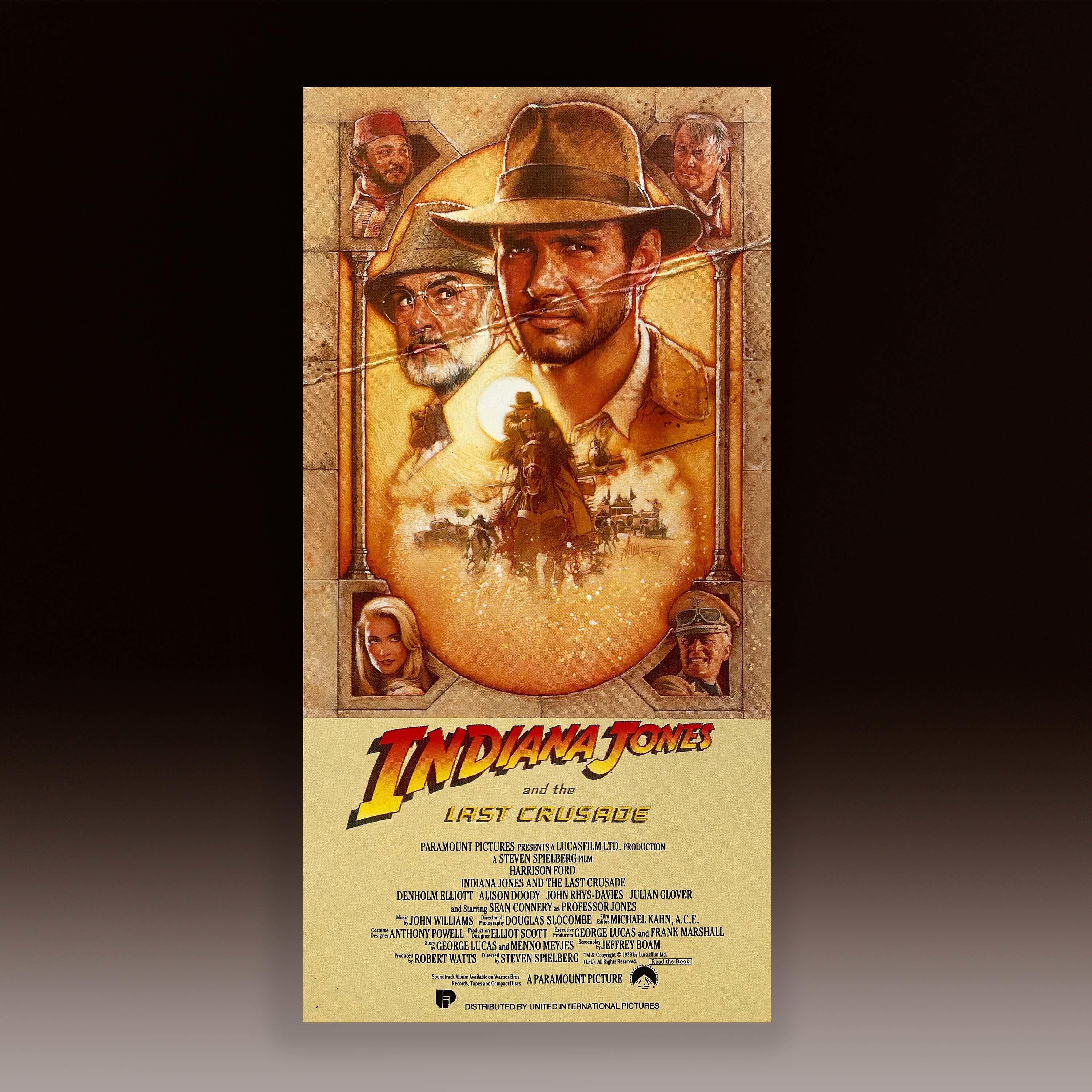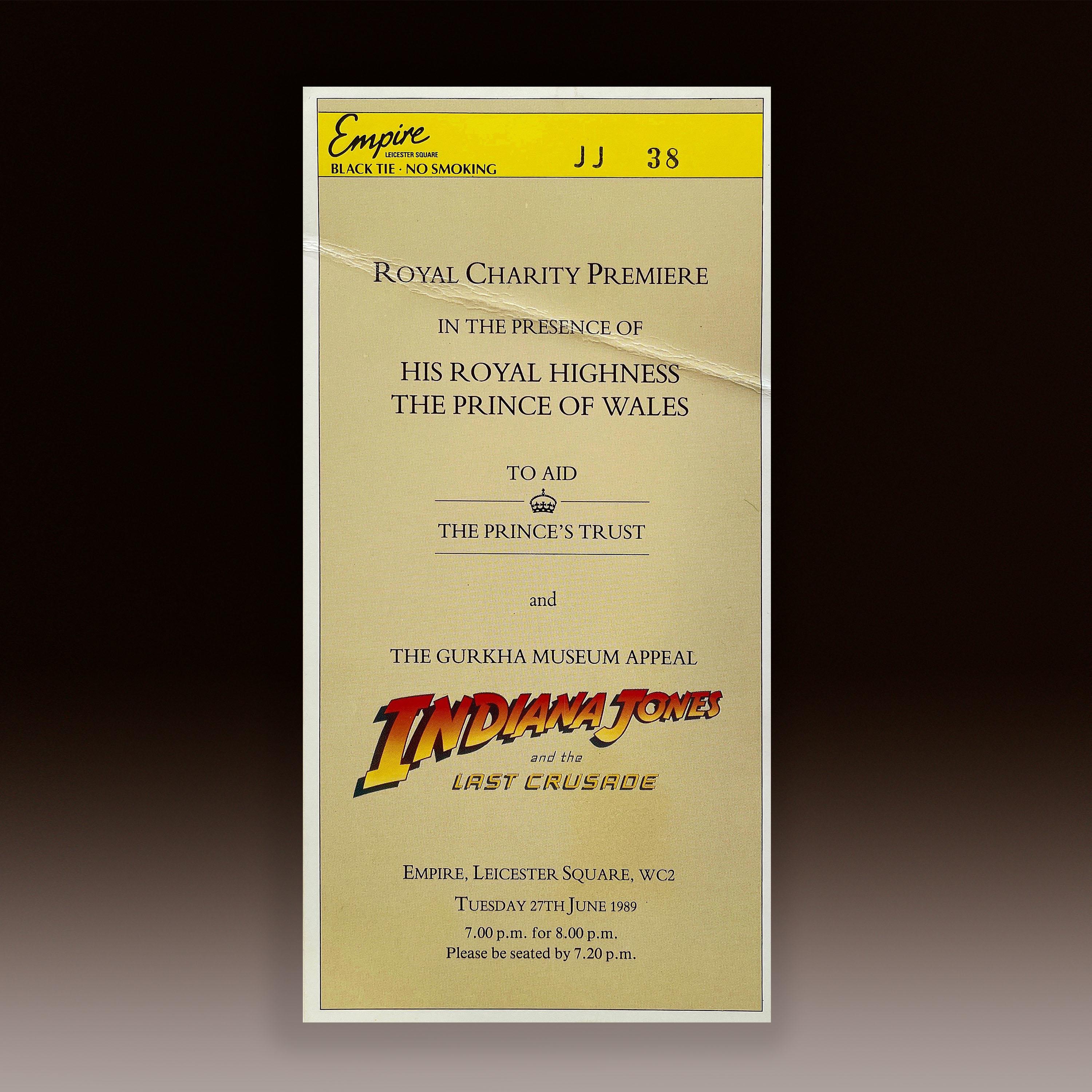 There are no reviews for this product.
Leave a review
Product Description
A rare and highly collectable full-colour ticket and companion brochure for London's Royal Charity Premiere for the action-adventure classic, 'Indiana Jones and The Last Crusade', starring Harrison Ford, Sean Connery, Alison Doody, John Rhys-Davies, Denholm Elliott and Julian Glover. The movie directed, of course, by iconic helmer, Steven Spielberg, was one of the preeminent smash-hits at the worldwide box-office in 1989. 
The ticket showcases the film's full-colour campaign artwork on the front and features the premiere's time and date, as well as the seating arrangements for the ticket-holder, on the reverse.
The companion brochure is full colour throughout and highlights the campaign artwork on the front cover. The enticing colour interior teases the film and outlines its artistic goals and objectives. It also includes interview segments from a number of the movie's stars and biographies for the leading cast and crew.
The Royal Premiere, with the Prince of Wales as the guest of honour, took place on Tuesday, June 27th, 1989 at the 'Empire' Cinema on London's famous Leicester Square. All benefits from the charity premiere were to aid The prince's Trust and The Gurkha Museum Appeal.
The items have varying degrees of wear and/or studio distressing. Please see listing images for the exact condition.
This item comes with a Certificate of Authenticity.
There are no reviews for this product.
Leave a review
Additional Information
Product Data
More Information

Indiana Jones and The Last Crusade was a box-office champion! Its numbers surpassed those of 'Rain Man'', 'When Harry Met Sally' and the sequels to 'Lethal Weapon'. 'Back to the Future' and 'Ghostbusters'. In a year of incredible movie releases, it was second only to Tim Burton's 'Batman'.
Why not recommend this product to a friend…
You will receive 10 Reward Points for every £1.00 your friend spends on their initial order.
Your friend will also receive a 5% discount off their first order.
LOGIN TO REFER YOUR FRIEND