'Breaking Bad' Iconic 3M Respirator - Walter White
'Breaking Bad' Iconic 3M Respirator - Walter White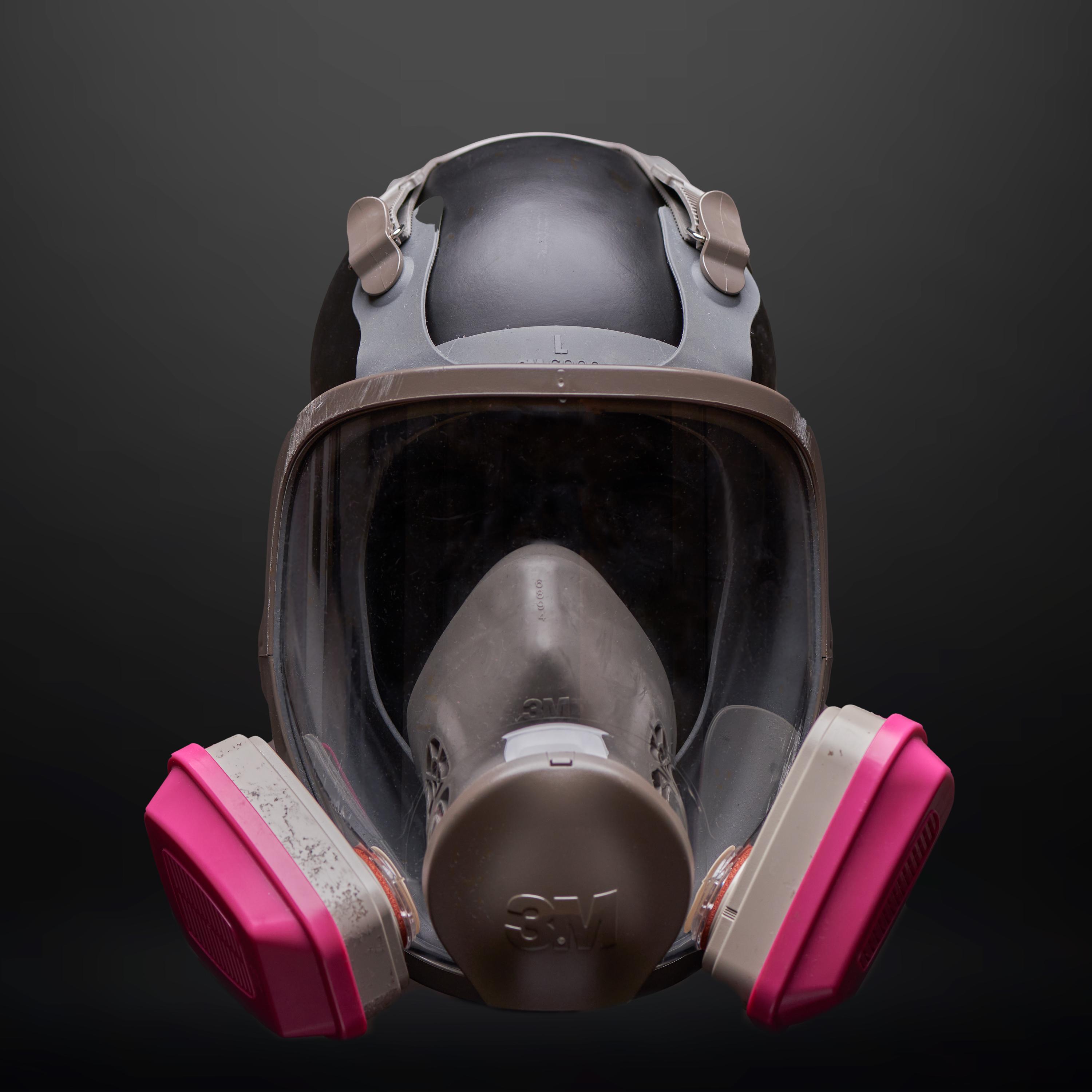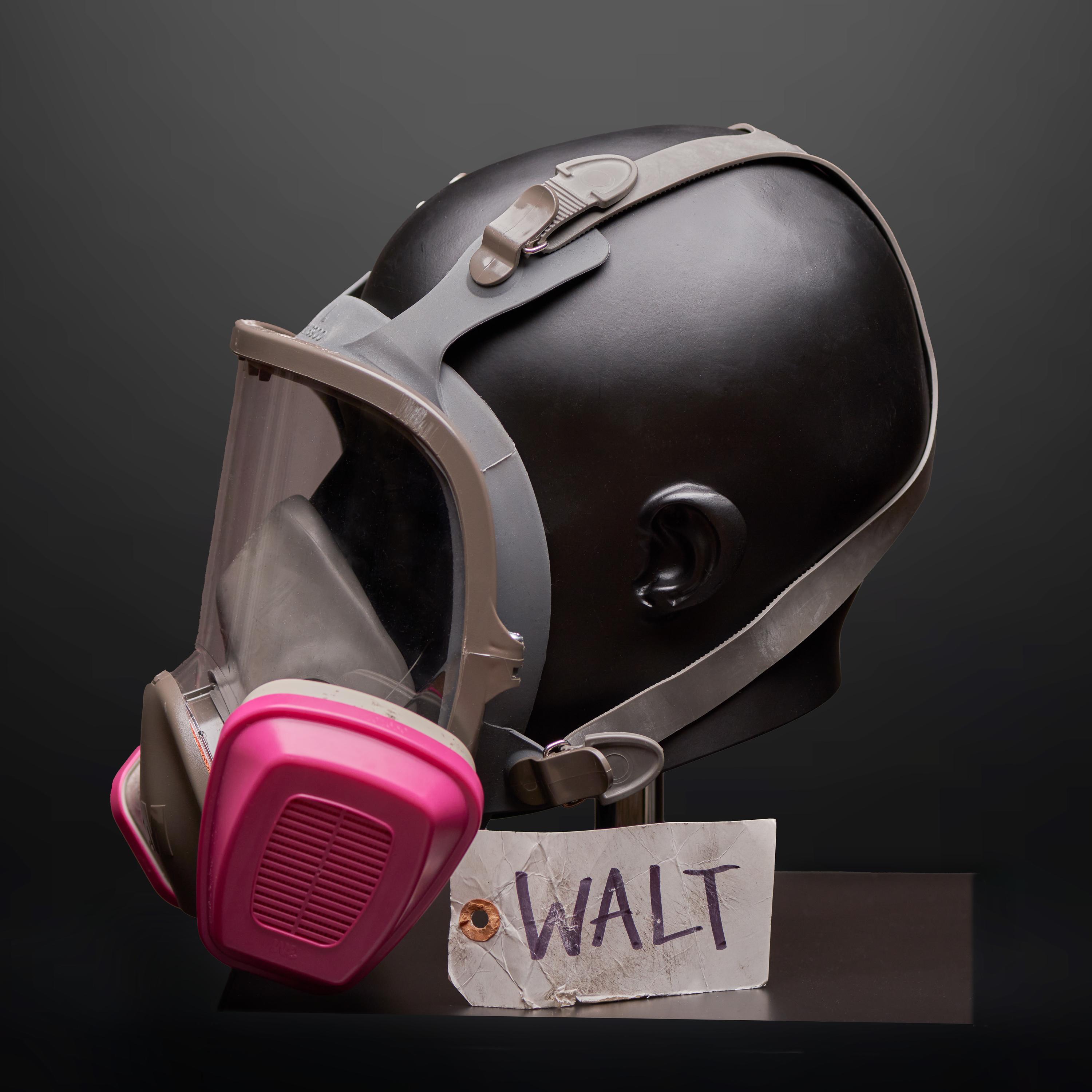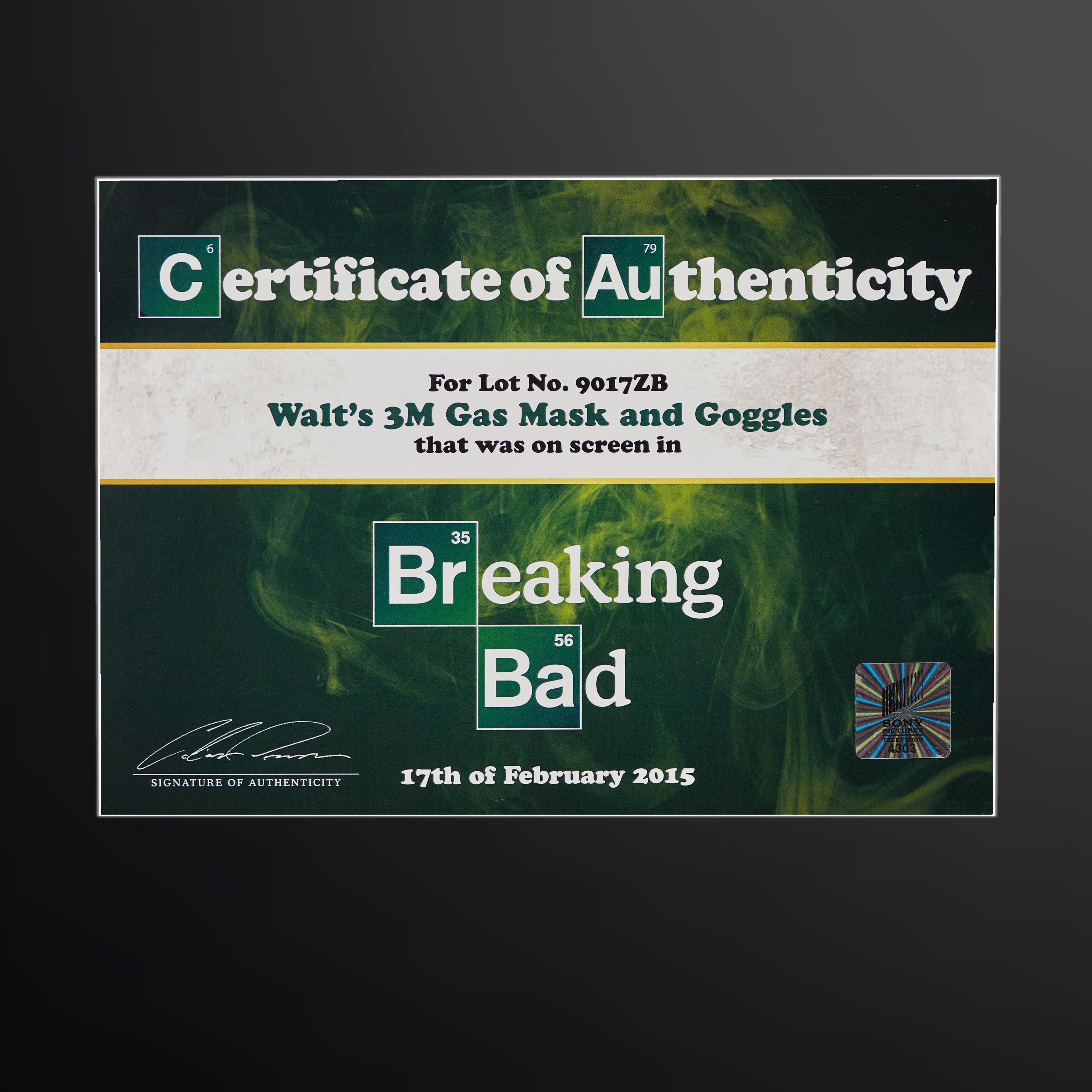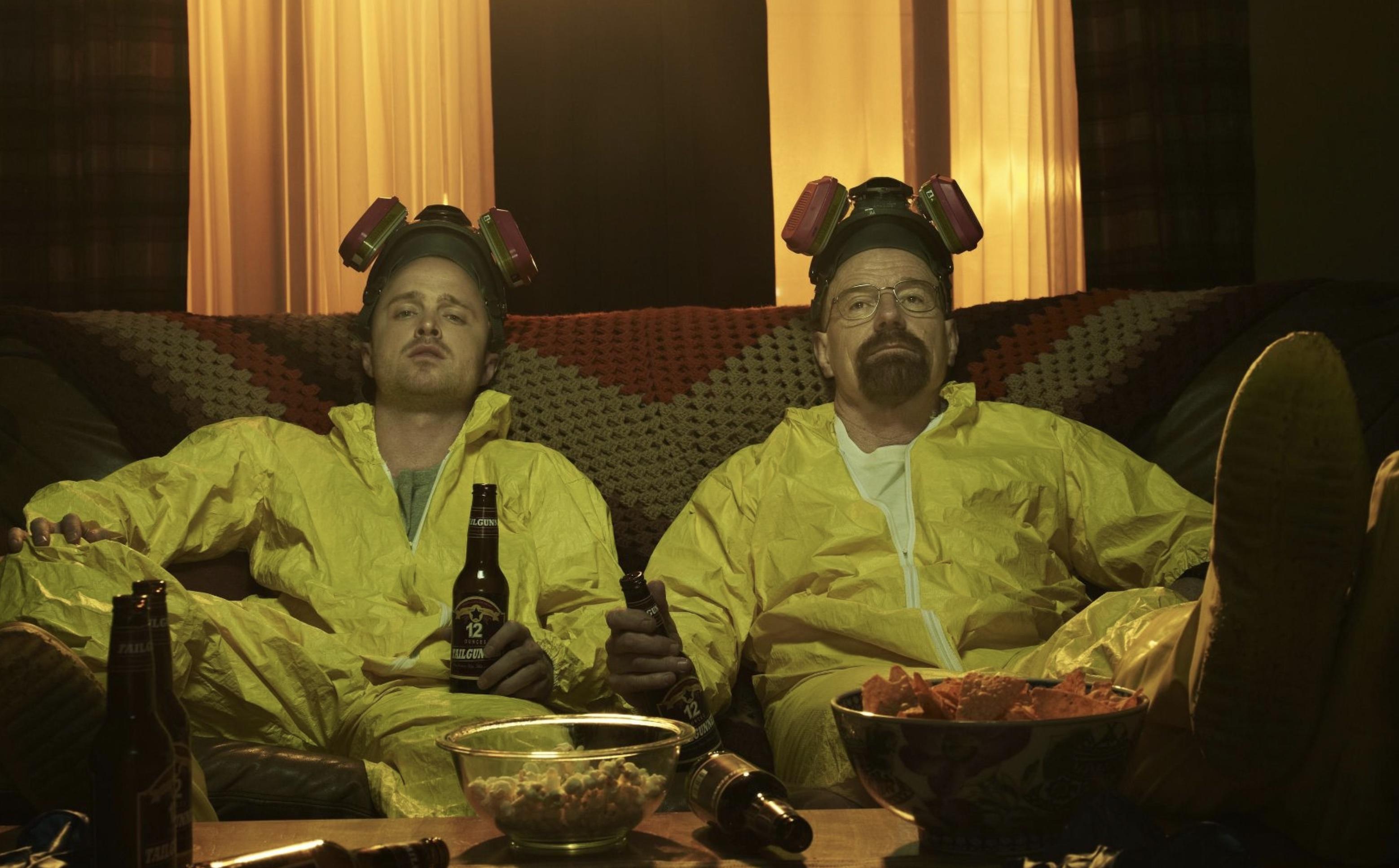 There are no reviews for this product.
Leave a review
Product Description
We are delighted to offer Walter White's iconic gas mask from the trailblazing TV series, 'Breaking Bad'. Walter White and Jesse Pinkman (Bryan Cranston and Aaron Paul) famously wore gas masks for their own self-protection, whilst they cooked meth throughout the duration of the series. In one memorable exchange, Walt tells Jesse: "Red phosphorus in the presence of moisture and accelerated by heat yields phosphorus hydride. Phosphine gas. One good whiff and..."

This highly distinctive style of  3M respirator mask featured in Seasons 3 and 4 and is one of the most memorable recurring items from the show. The mask features a clear plastic face-shield, pink filters and rubber cinching straps on the back. 
The mask  exhibits visible signs of production wear, including scratches on the shield, stains on the rubber and crinkling and staining on the tag. Overall, however, the mask remains in good screen-used condition.
Created by Vince Gilligan and starring Bryan Cranston and Aaron Paul, 'Breaking Bad' ran for a total of five seasons from January 20th, 2008, to September 29th, 2013. It became, and remains, an icon of pop culture and is one of the most innovative, provocative, well-written and influential TV shows of all time!
This item comes with a Certificate of Authenticity.
There are no reviews for this product.
Leave a review
Additional Information
Product Data

Dimensions:

12" x 11" x 6" (30.5 cm x 28 cm x 15.25 cm)

Cat. No: KM0787

More Information

During its run, 'Breaking Bad' won a total of 28 top industry awards, including multiple Emmys for 'Outstanding Drama Series' and multiple 'Outstanding Actor' and 'Outstanding Supporting Actor' Emmys for Brian Cranston and Aaron Paul respectively.
Why not recommend this product to a friend…
You will receive 10 Reward Points for every £1.00 your friend spends on their initial order.
Your friend will also receive a 5% discount off their first order.
LOGIN TO REFER YOUR FRIEND